The Olympics began yesterday!  Woo-hoo!  Be sure to check out all of our fun Olympic Crafts and Activities:
There were lots of great ideas shared last week.  Here are just a few:
Even though the Super Bowl is over, I still love this idea for Football Painting from Mommy in Sports.
This Tissue Paper by Numbers Heart Craft from the Crayon Box Chronicles is so cute (and great for reinforcing number recognition)!
Every Star is Different shares lots of great Winter Olympics Learning Activities!
Have an idea or activity to share??? Link up below! Next week I'll be sharing my favorites from the ones you submit!
Feel free to add the button to the post you're submitting if you would like!  Just save the image below and add a link to the homepage (http://wwwicanteachmychild.com).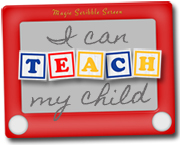 *By linking up, you are granting me permission to use and/or repost photographs from your blog.
[field name=embed]
Can't see the link-up?  Go here.