There were lots of great ideas shared last week.  Here are just a few:
This Fall Tree "Snow" Globe from Frugal Fun for Boys looks like lots of fun to make!
Toddler Approved shares this Acorn Math Busy Bag idea.
I thought this post and discussion on Mums Make Lists was intriguing.
Have an idea or activity to share??? Link up below! Next week I'll be sharing my favorites from the ones you submit!
Feel free to add the button to the post you're submitting if you would like!  Just save the image below and add a link to the homepage (http://wwwicanteachmychild.com).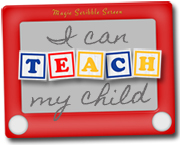 *By linking up, you are granting me permission to use and/or repost photographs from your blog.
[field name=embed]
Can't see the link-up?  Go here.