Talk about waiting until the last minute…whew! In case you are running behind like I am, I thought it would be helpful to compile a couple SUPER CUTE Mother's Day gifts kids can make in 5 minutes (or less)!
All you need for this cute project is a plain-colored pot holder and some good-quality fabric markers!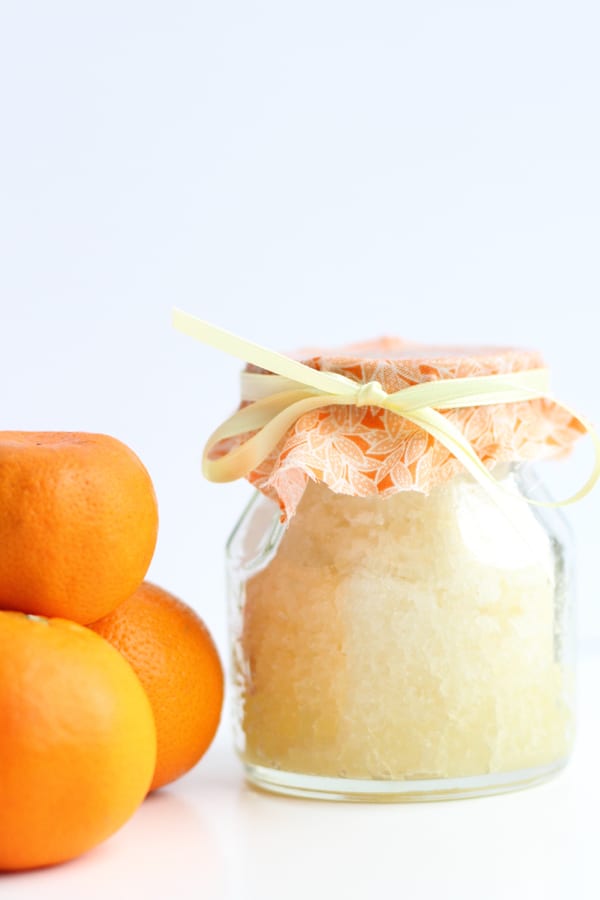 2. Honey Citrus Sugar Scrub
Mix 1 cup of sugar, 1/4 cup of olive oil, 1-2 Tablespoons of honey, and 20-30 drops of lemon and/or orange essential oil. Don't have any essential oil? Just use a couple of teaspoons of vanilla extract instead and make it a vanilla scent.
Have your child help mix everything together and then plop it in a glass container. Add a ribbon and you have an extra special homemade gift that will definitely be enjoyed!
3. Tin Can and Burlap Flower Vases
Add burlap onto the recycled tin cans using a hot glue gun. Have your child use his/her fingerprint to make a heart using some acrylic paint. Add flowers from your garden for a sweet and simple centerpiece. Once the flowers die, the tin can flower vase can be used to hold pens and pencils!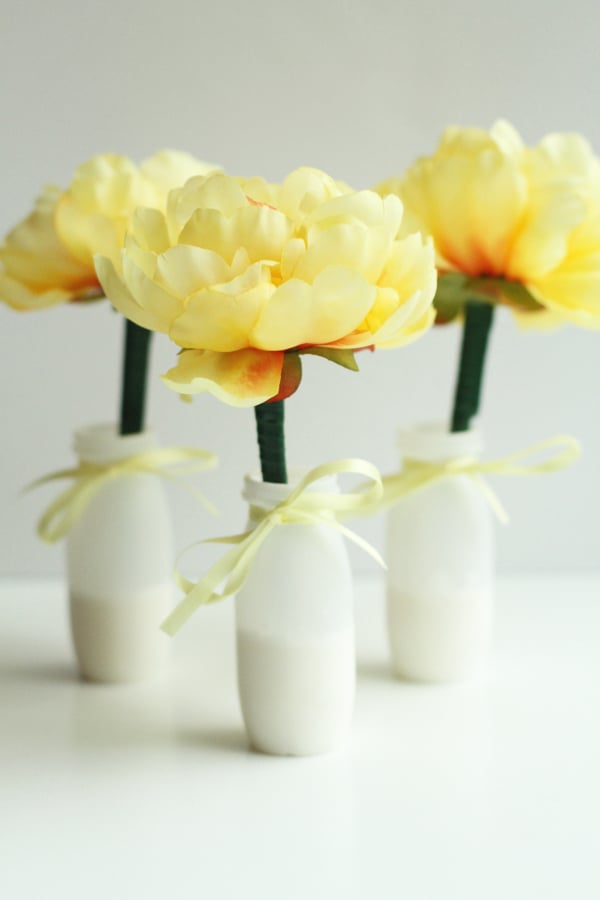 4. Flower Pen
Trim the ends of silk flowers and use some floral tape to secure the flower onto a writing pen. We used some baking soda modeling clay inside of recycled YoKids Smoothie containers to function as a pen holder.
This gift is probably best for school-aged children, as wrapping the floral tape around the pen takes some serious fine motor skills. :)
Use a metal skewer (or toothpick) to draw a design into a plain candle. Have your child paint over the design and then wipe away the excess paint. See all the details here.
What is your favorite quick-and-easy Mother's Day Gift Idea?