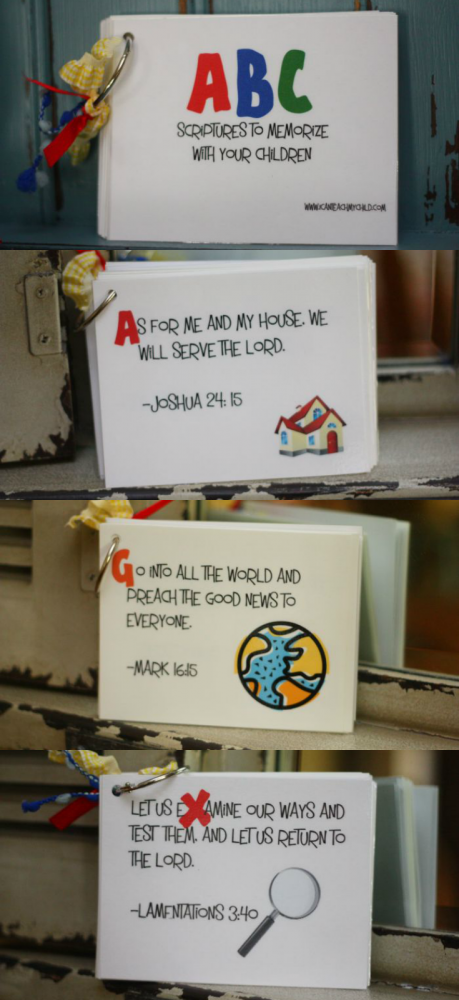 I've been increasingly convicted of the necessity to memorize scripture…both for myself and for my family. A quote from a session in the current Beth Moore Bible study I'm participating in hit me particularly hard: "
What good does it do to believe 'the Word' without any remembrance of the words
?"
I believe God can speak to us in certain situations by reminding us of His truths that have been memorized long ago.I've intended on making this for a while now, but finally spent a few hours finishing it on Saturday. It took a lot of time to find scriptures for every letter of the alphabet!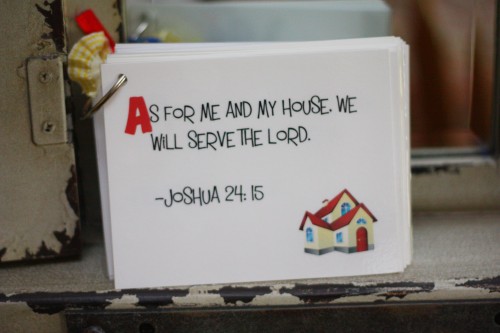 I was inspired by the book My ABC Bible Verses, which I came very close to buying. After flipping through it at the book store, however, I realized that many of the scriptures were in the King James version. We rarely use the King James version in our house (since the language used isn't one that our kids understand), so this didn't make sense for us. I used a variety of translations for the scriptures I chose, including the New International Version, the Contemporary English Version, the New Living Translation, and the KJV (for the letter "t"). I also used Impress Your Kid's ABC Scriptures as a reference for some of the scriptures I chose.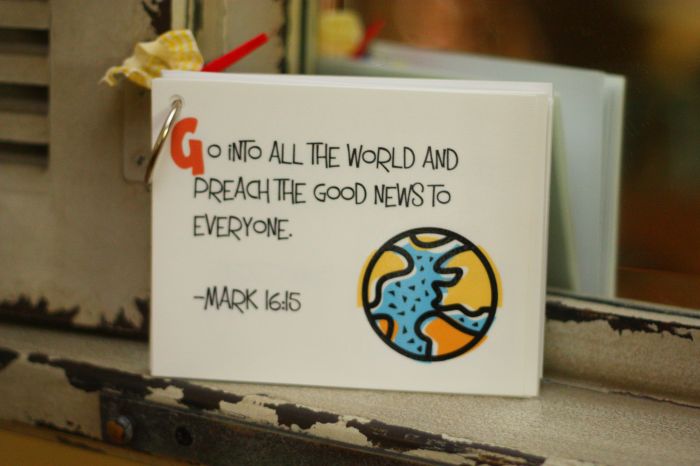 We're planning on working with the boys (mostly Big Brother) on memorizing one verse each week. You can download them here. There are four letters/scriptures per page. ABC Printable Scripture Cards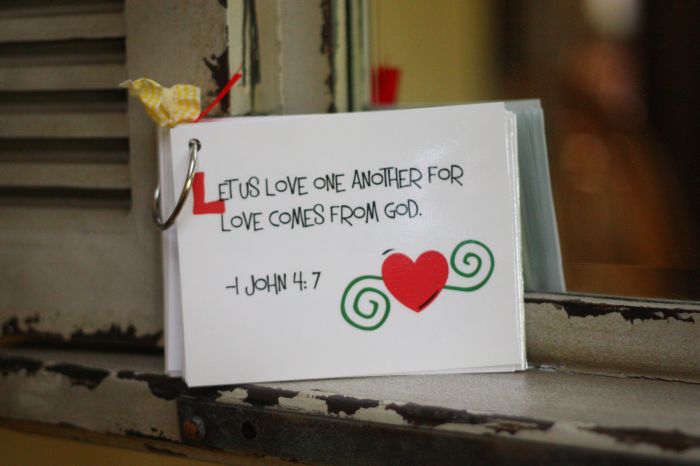 After printing them out on cardstock, I first laminated them. I have this laminator and love it! Then, I hole-punched each card and used a binder clip to keep them all together! A little ribbon tied onto the binder clip makes it look a little cuter. :)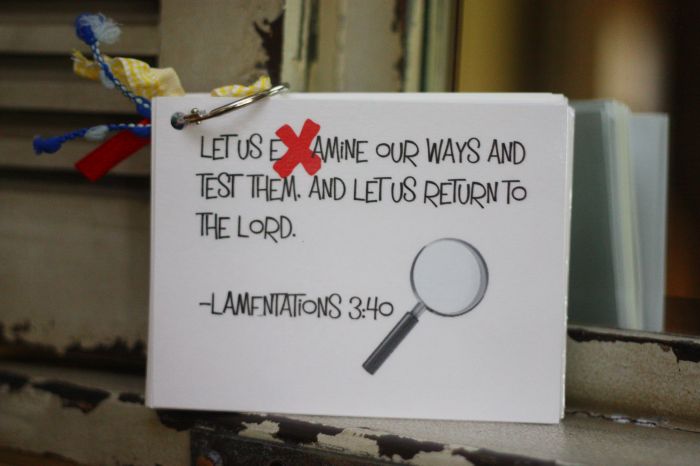 I hope that you will find these to be a blessing to you and your family!
*Please note: I have also created a 'greener' version of these ABC scripture cards that print on the front and back but still stay in alphabetical order. This way you should only need 4 pieces of cardstock (and only 4 laminating pouches) rather than 7. This should make it more economical as well. For directions and revised printables, please go here.