Looking for fun ways to teach your child letter names and sounds? These Alphabet Activities for Kids are perfect for you. The best way to start teaching your child letter recognition is to introduce the letters in his/her name first. Next, find unique and creative ways to teach letters in playful, natural settings that make learning fun. Finally, be sure to not get frustrated or push your child too hard. Letter recognition takes longer for some kids than others!
Consonant and Vowel Toss and Sort
Thanksgiving Alphabet Feather Match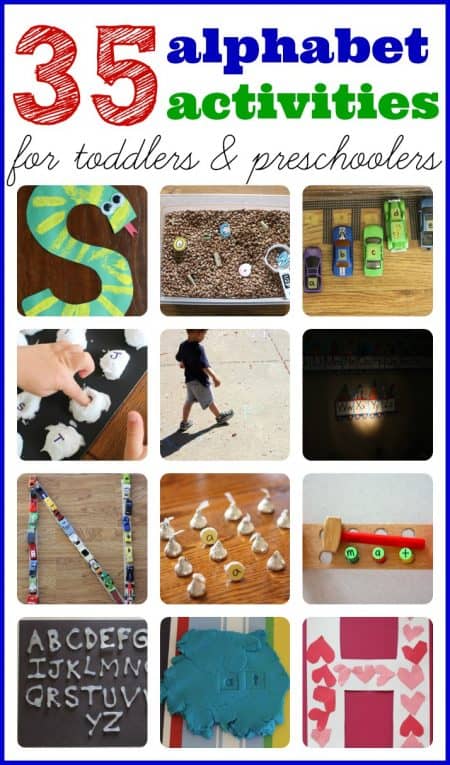 35+ Alphabet Activities and Alphabet Crafts for Toddlers & Preschoolers
Alphabet Target Practice with Water Guns
Treasure Map Capital and Lowercase Letter Matching Activity
Outdoor Alphabet Match for Toddlers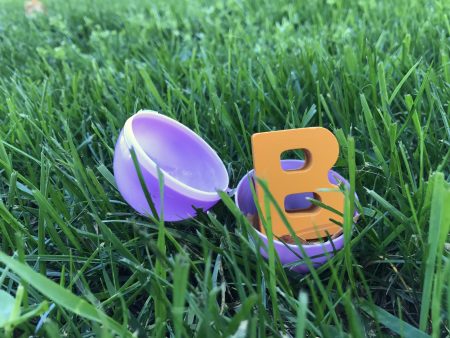 Alphabet Easter Egg Hunt & Match
Rainbow Fish Alphabet Matching Craft
Swimming Pool Sound Match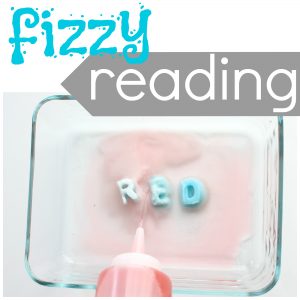 Personalized Character Alphabet Book
Ping Pong Alphabet Bounce
Feed the Alphabet Monster
Alphabet Craft: B is for Body
Hanging Alphabet Christmas Lights
Making Letters in Cranberry Sauce
Alphabet Turkeys: Match Capital and Lowercase Letters
Alphabet Pumpkin: Matching Capital and Lowercase Letters
Simple Balloon-Shaped Homemade Matching Games
Playdough & Alphabet Stamps
Alphabet Parking Lot: Matching Capital and Lowercase Letters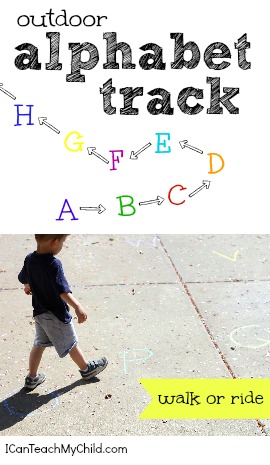 Hide-and-Seek Alphabet Puzzle
S is for Snake: Alphabet Craft
Alphabet Craft: Easter Egg Stamping on the Letter "E"
"H is for Heart" Alphabet Craft
Golf Tee Painting on Styrofoam
Sight Word and Letter Pounding
Capital & Lowercase Letter Stamping
Christmas Letter Banner with Catalog Pictures
Alphabet Craft: B is for Bear
Name and Sight Word Smash
Magnetic Uppercase and Lowercase Matching
Busy Bag: 3 Letter Lacing
Wet, Dry, Now You Try: Learn to Write the Letters of the Alphabet
O is for "Olympics" Craft
Clothespin Capital & Lowercase Matching Activity
Letter Recognition using Cheez-Its
Letter Scavenger Hunt at the Park
Spin-A-Letter Easter Eggs
Dr. Seuss' ABC Book: Writing Letters in Shaving Cream
Heart Capital and Lower-Case Letter Matching
Venn Diagram with Letters
Letter Boxes & Scavenger Hunt