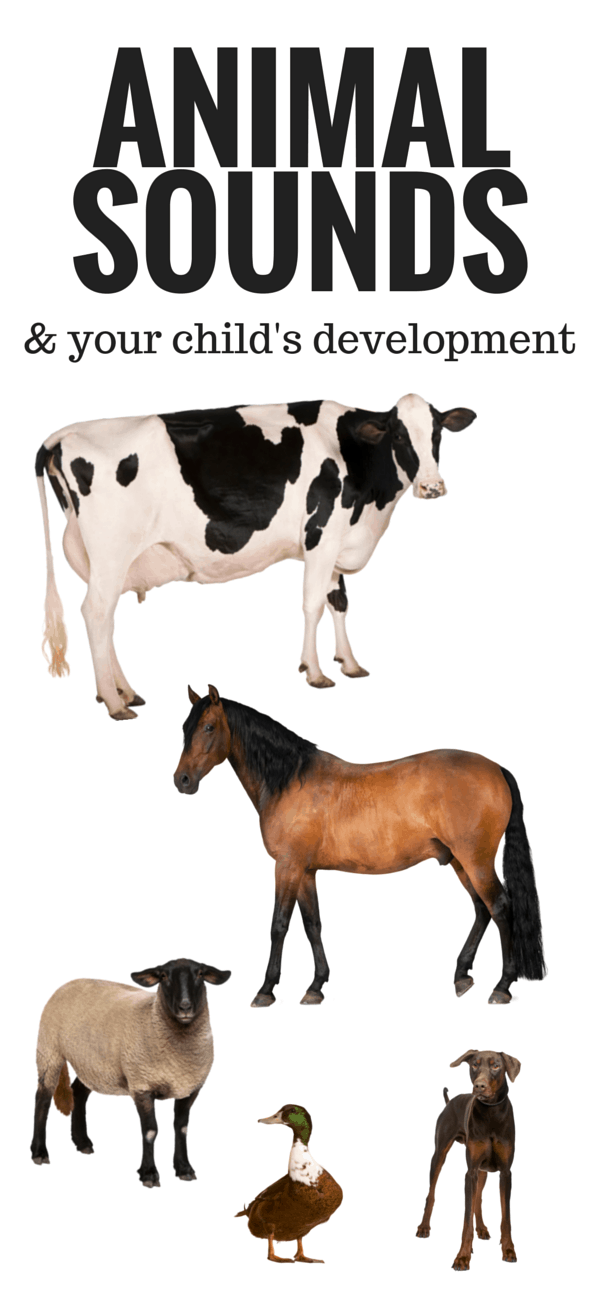 Disclaimer: I am not a speech pathologist. This post is written solely on the observation of language development with my three children as well as some developmental background in my early childhood education courses.
I am convinced that animal sounds represent a pretty monumental milestone when it comes to a child's language development. Something so simple yet so profound. The language development with all three of our children really took off after they were able to associate animals with their sounds and verbally attempt to mimic those sounds.
Once children can start saying their animal sounds, it seems to their vocabulary expands tenfold shortly after. I know it sounds weird and a little crazy, but here are my observations…
:: Learning animal sounds is fun. Who doesn't love reading farm animal books to their child? Babies love animals and we love making our babies smile by making funny noises. It is a win-win for everyone. :)
:: Learning animal sounds is a precursor to reading. I know, it sounds like it might be a little bit of a stretch. But in essence, your child is learning to associate the picture of a cow (symbol) with "moo" (the sound that it makes)…which is exactly what they will be doing in about 4-5 years when they learn to associate letters (symbols) and sounds!
:: Learning animal sounds is great for cognitive development as well. Not only are the sounds important for them to replicate (since many of these sounds are in common words we say), but I think there is a cognitive component as well to communicating when asked, "What does the sheep say?" Your little one must listen, comprehend that you are asking a question, and respond with the correct animal sound. That's a lot of processing!
Has anyone else noticed a correlation between learning animal sounds and an increase in verbal language???