The Best No Bake Lactation Bites
As a nursing mother, there are two things that I desperately need:  enough milk to feed my baby and enough energy to take care of all three kiddos. This recipe kills two birds with one delicious stone! These "booby bites" (which my husband hilariously coined) will help boost lactation while providing lots of protein and vitamins as well…and did I mention they are delicious?
I recently read that the combination of oatmeal, flaxseed, and Brewer's Yeast can help boost a nursing mother's milk supply. I have seen recipes for "lactation cookies" around the web that include these ingredients in a delicious treat. However, I also read that the benefits of Brewer's Yeast (including the vitamins) can be decreased through the cooking process. So instead of making cookies that must be baked in the oven, I decided to make some energy bites (modified from this recipe). Since Brewer's Yeast is a good source of Vitamin B, this would be a great treat for the whole family…not just for a nursing mom!
Here is the recipe for our "Booby Bites" (…and yes, I feel a little strange just typing that!)
1 cup of old-fashioned oatmeal
1/2 cup peanut butter
1/2 cup ground flaxseed
1 cup shredded coconut
1/3 cup of honey
1/2 tablespoon Brewer's Yeast
1 teaspoon vanilla
1/2 cup mini chocolate chips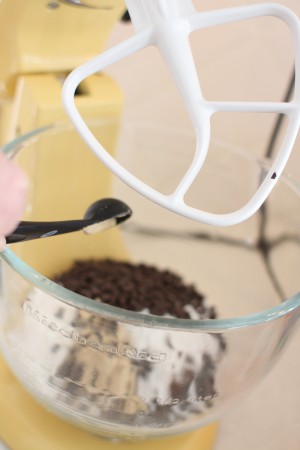 1. Combine the dry ingredients first:  oatmeal, coconut, chocolate chips, Brewer's Yeast, and flax seed.
 2. Add the peanut butter, honey, and vanilla and turn your mixer on low (or stir together).
3. Refrigerate mixture for at least one hour.
 4. Remove from the refrigerator and roll the mixture into small balls.
 Enjoy!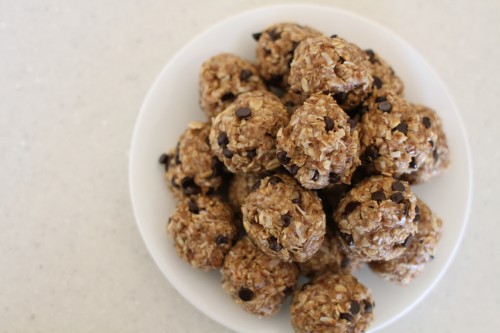 **Please note:  Brewer's Yeast is safe for most people, but please consult your doctor prior to including it in your diet. You can find more information about it here. The content in this post is for informational purposes only. The content is not intended to be a substitute for professional medical advice, diagnosis, or treatment. Always seek the advice of your physician or other qualified health provider with any questions you may have regarding a medical condition. Never disregard professional medical advice or delay in seeking it because of something you have read on this site.