Here are some of our favorite not-so-scary books about monsters…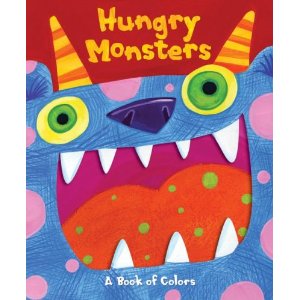 Hungry Monsters is a super-fun pop up book that teachers your child all about colors! Written with a simple story line and bright colors, this book is sure to be a favorite!
One Hungry Monster: A Counting Book in Rhyme is one of our new favorite books. Not only is it a perfect way to introduce numbers and one-to-one correspondence, but the storyline is lots of fun! Ten monsters invade the home of this little boy, causing all sorts of ruckus and making a huge mess. The little boy finally gets fed up after they've eaten all the food in his house and shoos them out! And don't worry, the monsters in this book are way more silly than they are scary!
Monsters are certainly misunderstood. Even though everyone knows monsters are scary, there are some not-so-scary things about monsters too! The Monster Show sets out to show the lesser-known "facts" about monsters. Big Brother's favorite part of the book was, "Even monsters look silly when they are just wearing underpants." And did you know that some monsters like to eat toothpaste? ;) This was another book that has been asked to be read over and over and over again. It will be well-loved by the time we take it back tot he library!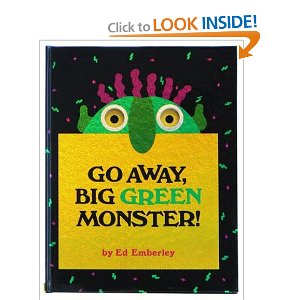 Go Away, Big Green Monster! is probably one of the most popular monster books. This book is so simple and TONS of fun. The way the book itself is constructed will pique your child's interest. More on this book to come at a later post…
Five Little Monsters Went to School looks like lots of fun. I haven't read this one (yet), but Deborah from Teach Preschool did an excellent review of it here with lots of fun activities too.
Where the Wild Things Are by Maurice Sendak is one of our most beloved children's books. I love how it highlights the imagination of a young boy and makes his fantasy journey come to life!
What is your favorite "monster" book???
Disclosure: The above links are my affiliate links. You can read my full disclosure policy here.