Craft Stick Exploding Boomerangs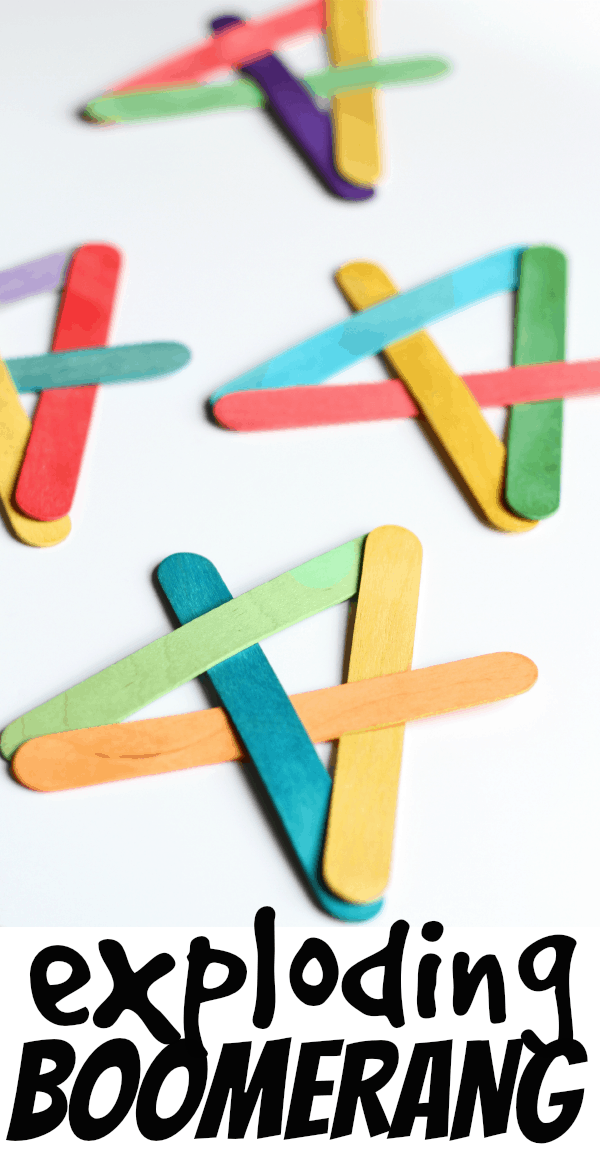 I'm joining several of my blogging friends this week for a fun series using simple materials. Our Craft Closet Boredom Busters will help bring some creativity to your summer without hard-to-find materials or difficult instructions!
These craft stick exploding boomerangs are SUPER easy to make and even more fun to play with! I was inspired by this YouTube video for this project. All you need are 4 craft sticks (also known as popsicle sticks or tongue depressors)! You can use either the regular size or the jumbo size. We used these Jumbo Colored Craft Sticks, which made them bright and fun to play with!
Although they are named "boomerangs", they will not return to you like a real boomerang. They just resemble the shape of a boomerang. :)
Start off by holding one of the craft sticks in your left hand and then placing a second craft stick at a 45-55 degree angle. Your third craft stick will line up with the opposite edge of the first craft stick and should land to the halfway point of the second stick. Use your last craft stick and place it underneath the first craft stick halfway between the two ends, then tuck it underneath the second stick to make a star shape.
Here is a visual description based on color…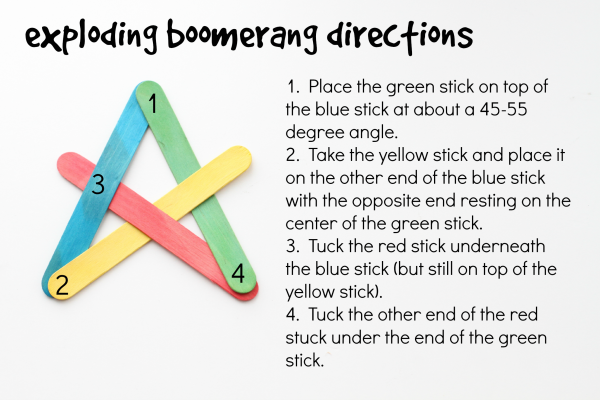 Or you can just watch the video here. My 7-year old is assembling this one..
When you throw the boomerang, it holds its shape until it meets its target and then it "explodes"! My boys think these are the best. :)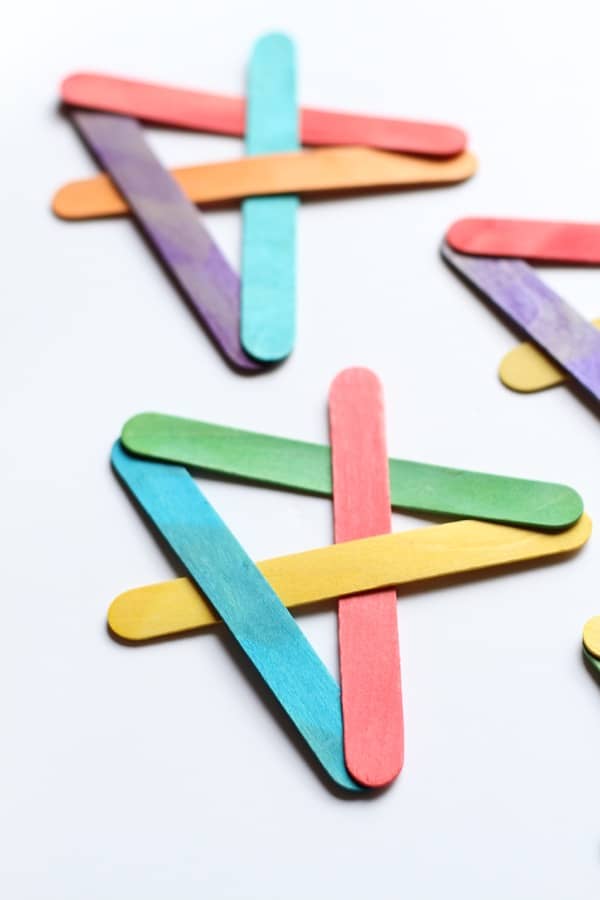 I think they are bright and pretty…and something mindless to make and play with! Of course, if you want to turn it into a science lesson, you can do that too.
These are fun to throw at people…just make sure to set the ground rule that no one is allowed to aim at the face!
Check out the other awesome Craft Closet Boredom Busters here: