Easy Apple Crisp (7-minute prep time)

There's nothing that says "fall" like warm apple crisp…except for potato soup, maybe. I LOVE apple crisp and always look forward to making it in the fall. The apples are yummy, but I especially love the "crisp" part of this dessert…the topping! So I tweaked a recipe I found in a local high school cookbook to add a little bit more topping (if you're not a topping lover like me…just make the oats, flour, brown sugar, and butter each 1 cup).
And the best part is…this dessert can be thrown together with only 7-minutes of prep time! Believe me, I timed myself…I'm a dork, apparently.
Apple Crisp Recipe:
Ingredients:
2 cans of apple pie filling
1 1/2 cups oats
1 1/2 cups flour
1 1/2 cups brown sugar
1 1/2 sticks of butter (3/4 cup)
1/4 tsp. baking powder
1/4 tsp. baking soda
1 teaspoon cinnamon (unless your pie filling already has cinnamon in it, then omit)
How To Make Easy Apple Crisp With Pie Filling:
1. Grease your pan (I used 8×8) and then dump both cans of apples in.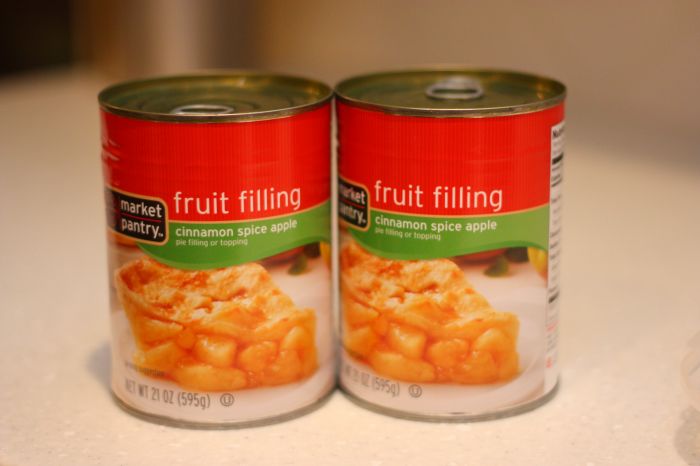 2. Melt 3/4 cup of butter (1 1/2 sticks).
3. Mix together the remaining ingredients.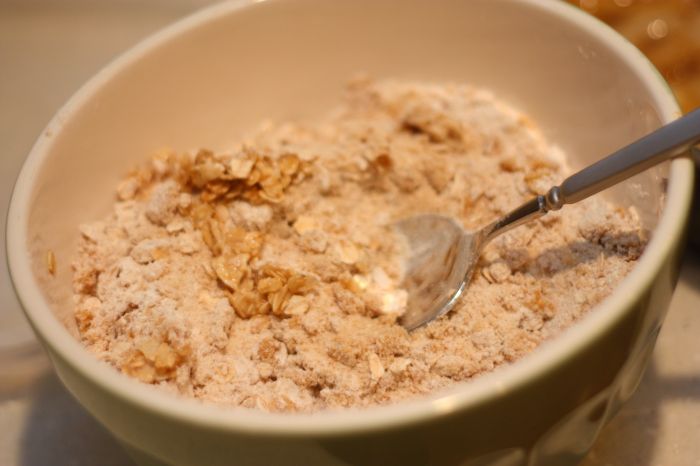 4. Spread the mixture on top of the apples. The reason mine looks "dry" in some areas is because I tried to get away with only using 1 stick of butter. It didn't work and I had to melt another 1/2 stick and sprinkle it on the top. I would suggest just mixing it all together in step 3.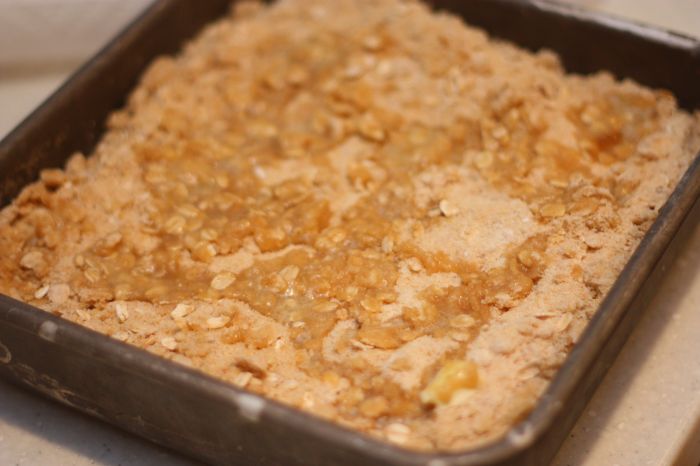 5. Bake at 350 degrees for 45 minutes.
Serve with vanilla ice cream, if you wish…or just eat it on its own! Delicious and easy!
This was first published October 2011. Updated 2018. Our family still love this apple crisp recipe!
Click here for more delicious easy recipes: