Edible Sand: Fun Sand Bucket Dessert
How To Make Edible Sand
We love eating Edible Dirt so we decided to make Edible Sand! This is a delicious vanilla-flavored version of the original "dirt" recipe. My boys were so excited to make this the day that got out of school for the summer!
It is so delicious, I had several more helpings than I should have. This is great to serve for parties or get togethers as it can easily be made in individual size clear cups (or even tiny sand pails). Just add an umbrella for an extra special touch!
Edible Sand Recipe
 Ingredients for Edible Sand:
-2 small boxes of pudding
-2 packages Golden Oreos (the generic kind will do just fine as well)
-1/2 stick butter
-8 oz. cream cheese
-3 1/2 cups of milk (or double whatever the box of pudding says)
-1 c. powdered sugar
-1 container Cool Whip
Edible Sand Directions:
1. In a large bowl, mix the pudding mix and milk according to the package instructions.
2. Add the Cool Whip to the pudding.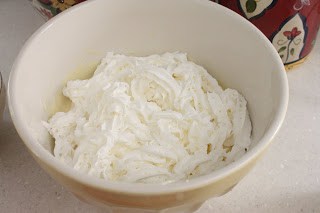 3. Cream butter, cream cheese, and powdered sugar together. Add to the pudding mixture.
4. Using a food processor (or blender), grind the Golden Oreo's until they are a sand-texture. My wimpy food processor can only handle 6 Oreo's at a time.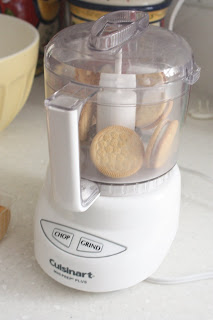 5. Alternate the pudding mixture and Oreo's in a sand pail. End with the crushed Oreo's on top.
Serve your edible sand in cute pails for a sand bucket dessert!
This post was first published August 2010. Last updated 2018.
Click here for more fun treat ideas for kids: