Homeschool Lesson Plan Printable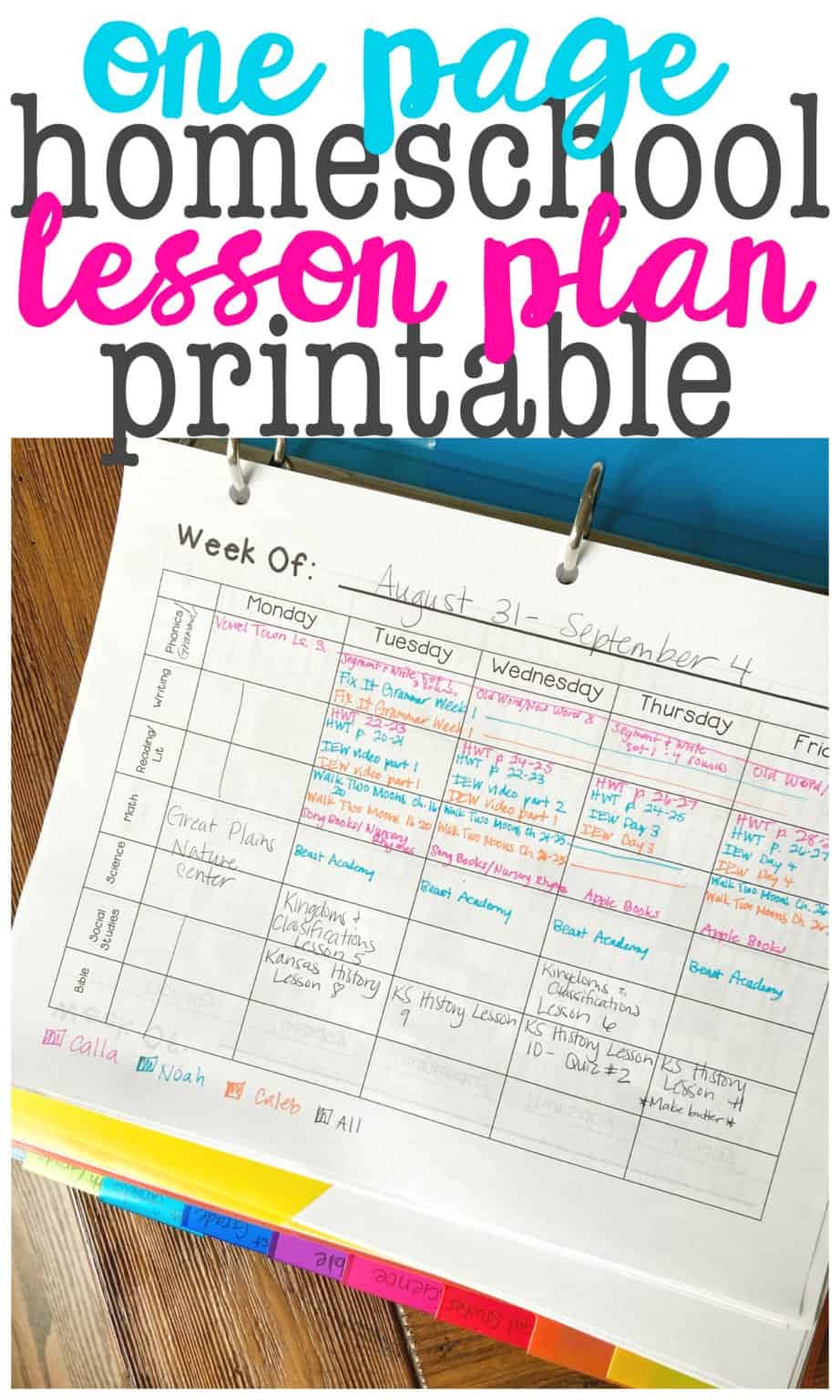 Once we made the decision to homeschool this year, I knew I wanted to make a super simple at-a-glance lesson plan.  I was already overwhelmed with choosing curriculum and I wanted to be able to look at ONE page for all THREE of my children, rather than having different lessons plans for each child.  I  searched online and couldn't seem to find one that fit my needs nor did I want to pay for one.  So I made my own and decided to share it with you as well!
I use a different color of marker for each child and have the combined subjects in black.  I write all three children's lessons  for each subject using their assigned color.  This way I can quickly look to see the lessons for each subject.  If you have more than 3 children, this might get to be too tight (or you might have to write extremely small) so I would recommend this printable for 3 or fewer children.
I keep this form at the front of my "Homeschooling Headquarters" binder where I also keep daily attendance, standards, and other important documents.  Once we finish the week, I move the lesson plan page to a separate tab so I will have a record of all of the teaching and learning for the year.  In our state, we do not have to turn in any documentation but I want to keep these old lesson plan pages just in case anything were to be called into question.
*Please note that our writing curriculum just arrived (I am going through it now) and I still have not received our math curriculum as it is delayed, so I do not have detailed plans for those subjects yet.
**Also note, I did not include art, music, physical education, or any added subjects in our lesson plans.  These subjects will be taught very sporadically (and most likely organically in the context of our other subject) throughout the year.  The purpose of this document is to outline the predictable learning that will take place every day.