Homeschool Reading Curriculum for Kindergarten
Looking for homeschool reading curriculum for your kindergartener?  Look no further than the Pathways to Reading Homeschool Basic Foundational Curriculum!  Research and evidence-based and adapted specifically for the homeschool setting!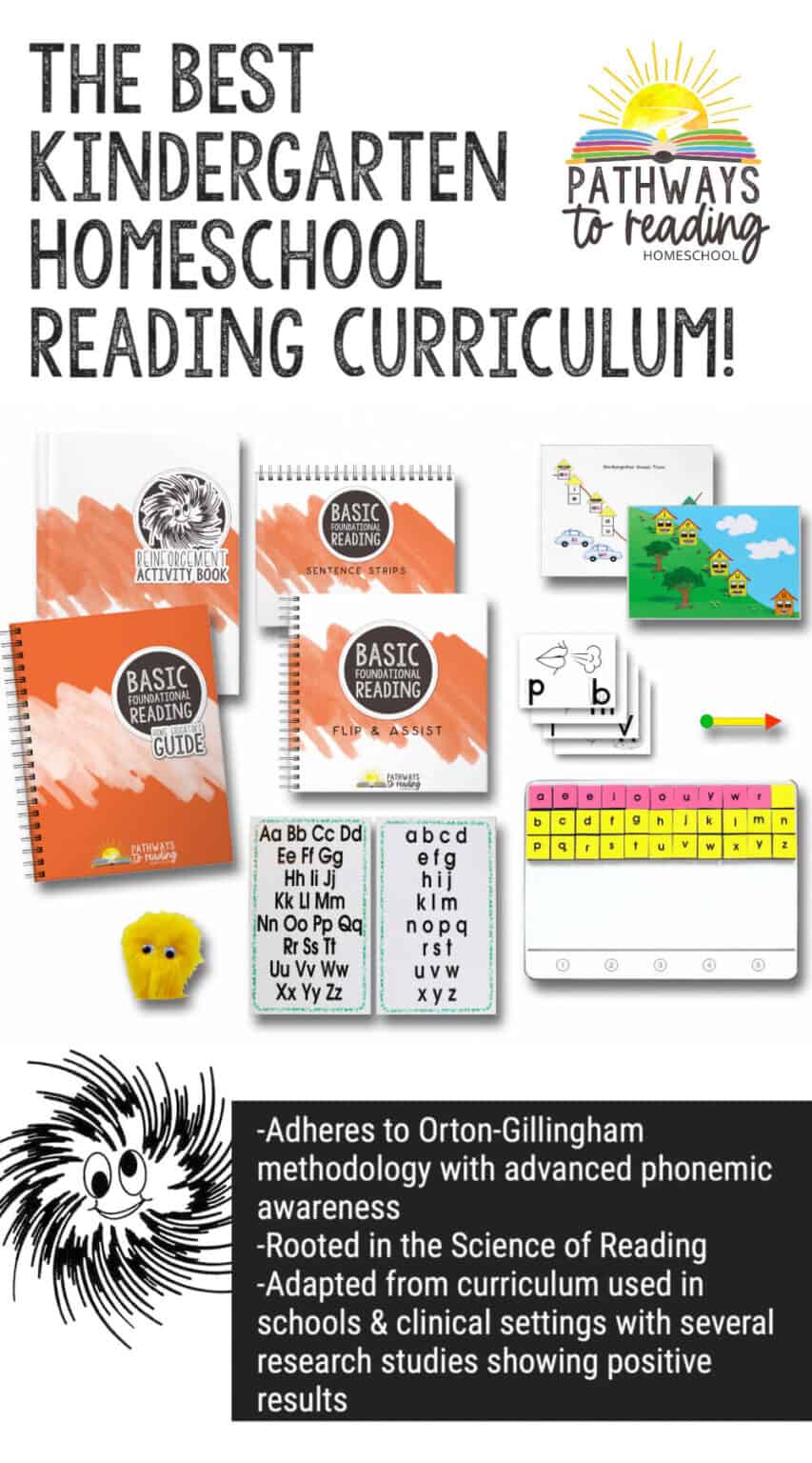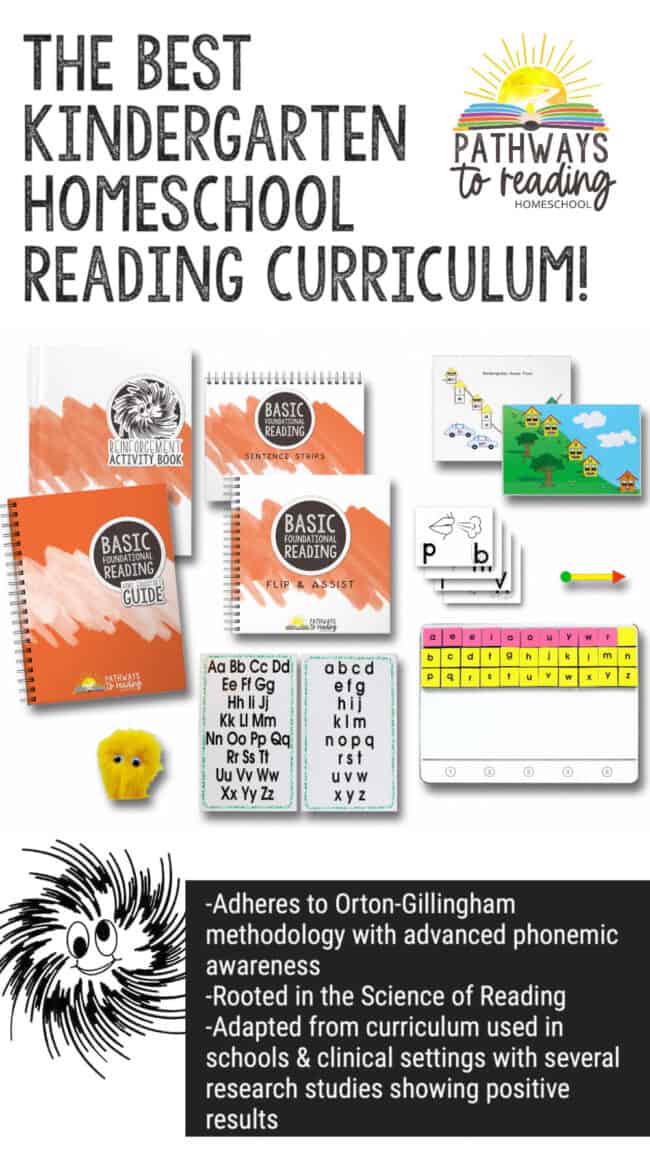 When we decided to homeschool last year, I looked at about a zillion homeschool reading programs for my daughter.  As a former first grade teacher, I was PICKY with a capital P!  I knew I wanted something just like the curriculum I used when I taught.  So when I couldn't find what I was looking for, that is exactly what I decided to do.  I asked permission from Pathways to Reading, since I had attended their week-long training back when I first started teaching, to purchase their curriculum and use it one-on-one with my daughter.
I can't tell you how thankful I am for this decision.  My daughter grew so much as a reader this past year!!  Pathways to Reading has chosen to adapt their curriculum for homeschoolers!  Long story short, I have gotten to be part of the development of this adapted curriculum and it is AMAZING!
The BEST Homeschool Reading Curriculum for Kindergarten:
Pathways to Reading Homeschool is a foundational reading program for homeschoolers adapted from Pathways to Reading, a curriculum used in schools and clinical settings for the last 20 years.
Includes explicit and systematic instruction in all 5 reading pillars as identified by the National Reading Panel:

Phonemic Awareness
Phonics
Fluency
Vocabulary
Reading Comprehension
Emphasizes advanced phonemic awareness to aid in orthographic mapping (the process of creating a sight vocabulary where words are automatically recognized)
Rooted in the science of reading
Evidence-based with multiple research studies associated with school curriculum that show statically significant positive outcomes
Parent training, ongoing support, and supplemental videos to aid instruction
Orton-Gillingham Homeschool Curriculum
Pathways to Reading Homeschool adheres to the principles of Orton-Gillingham instruction, is multi-sensory and explicit in its approach towards phonemic awareness and phonics.  In addition, however, Pathways to Reading Homeschool offers advanced phonemic awareness to help students with reading difficulties, especially those with dyslexia.