Jesus Calms the Storm Art for Kids
As I have mentioned before, I volunteer to help write supplemental children's curriculum at our church. Back in November, I wrote a unit on the nautical miracles of Jesus (Jesus/Peter Walking on Water, Jesus Calming the Storm, Great Hauls of Fish, etc). I created this Jesus Calms the Storm Art for Kids for the Art/Creativity workshop part of our children's ministry curriculum.
I wanted the kids to create something that they could keep and be proud of…and perhaps something their parents wouldn't mind displaying as well. I decided to use this popular quote because I thought it perfectly summarized two of Jesus' Miracles on the water:  Commanding the winds and waves to be still and calming Peter as he began to lose faith while walking on water.
Here's what you'll need:
–Pre-gessoed canvas (must be pre-gessoed in order to use watercolors)
-Watercolors (we love these)
-Shaving Cream
-School Glue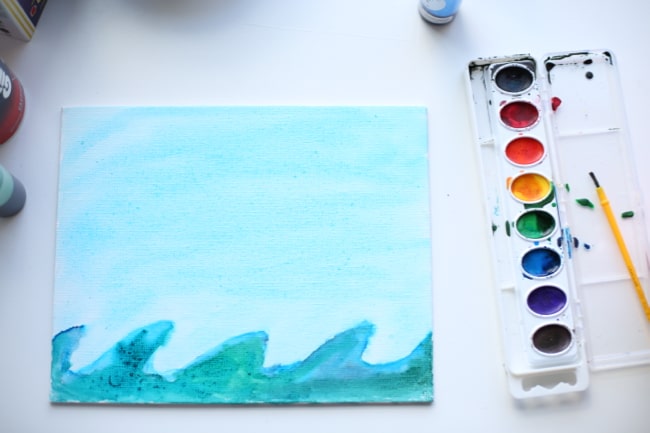 1. Use watercolor to paint a sky and waves on the pre-gessoed canvas. Let dry completely.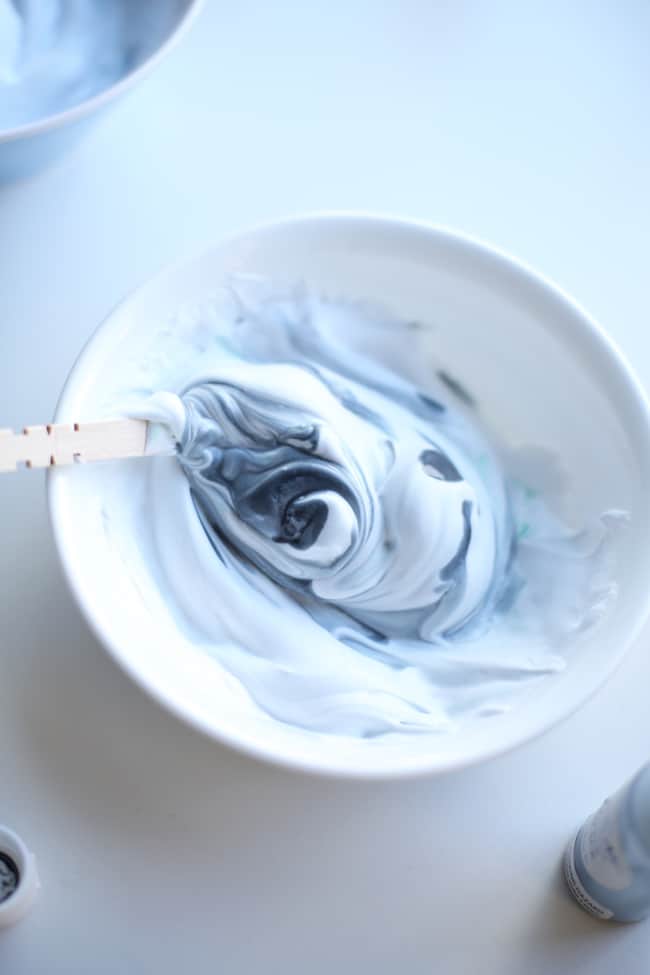 2. Mix 1 part glue and 2 parts shaving cream in a bowl. Add a few drops of black liquid watercolor to the mixture and stir. Keep adding watercolor until you reach the desired shade of gray.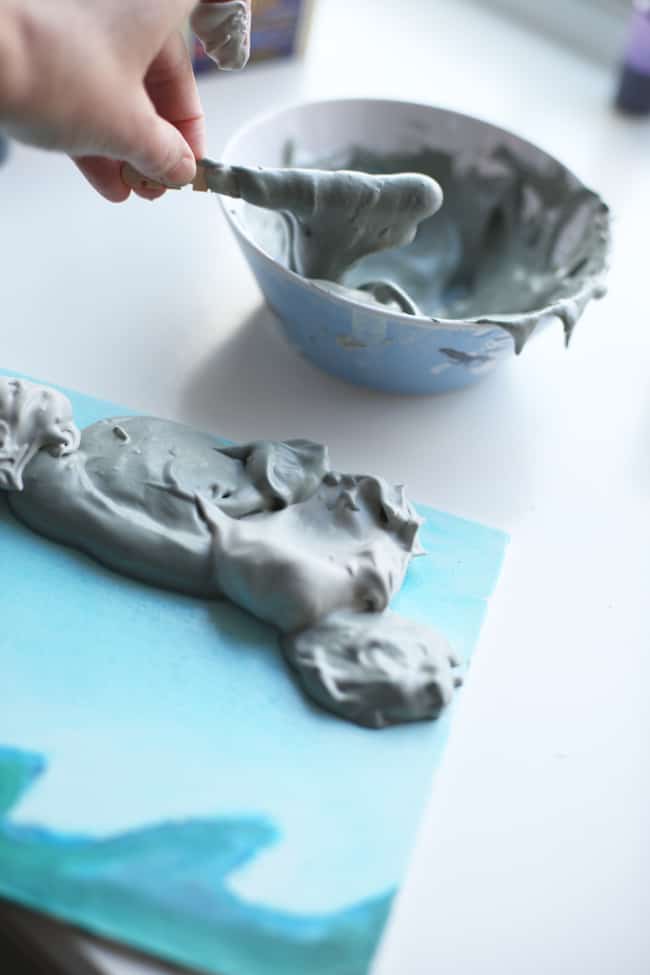 3. Use a spoon or craft stick to dollop the shaving cream mixture onto the canvas.
4. Let dry.
5. Print out the downloadable pattern with the quote on vellum paper.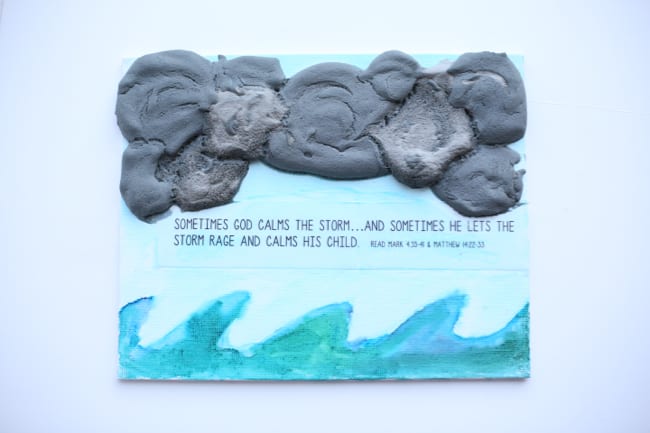 6. Cut out each individual quote and attach to the canvas using Mod Podge.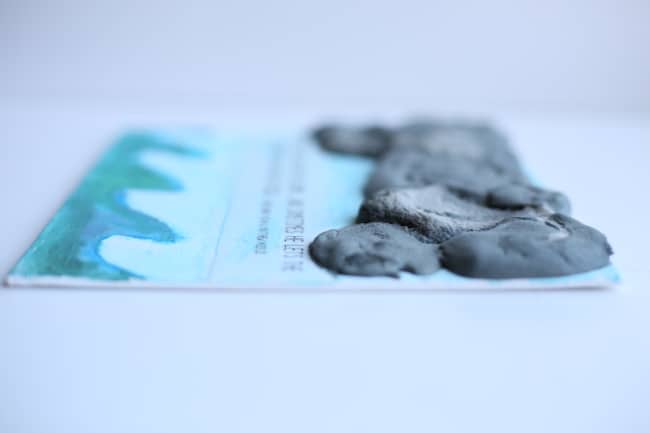 You can see the three-dimensional effect. The shaving cream/glue mixture will settle some after it is all dry, but it will still be a little bit puffy.