10 Cool Lego Gifts For Boys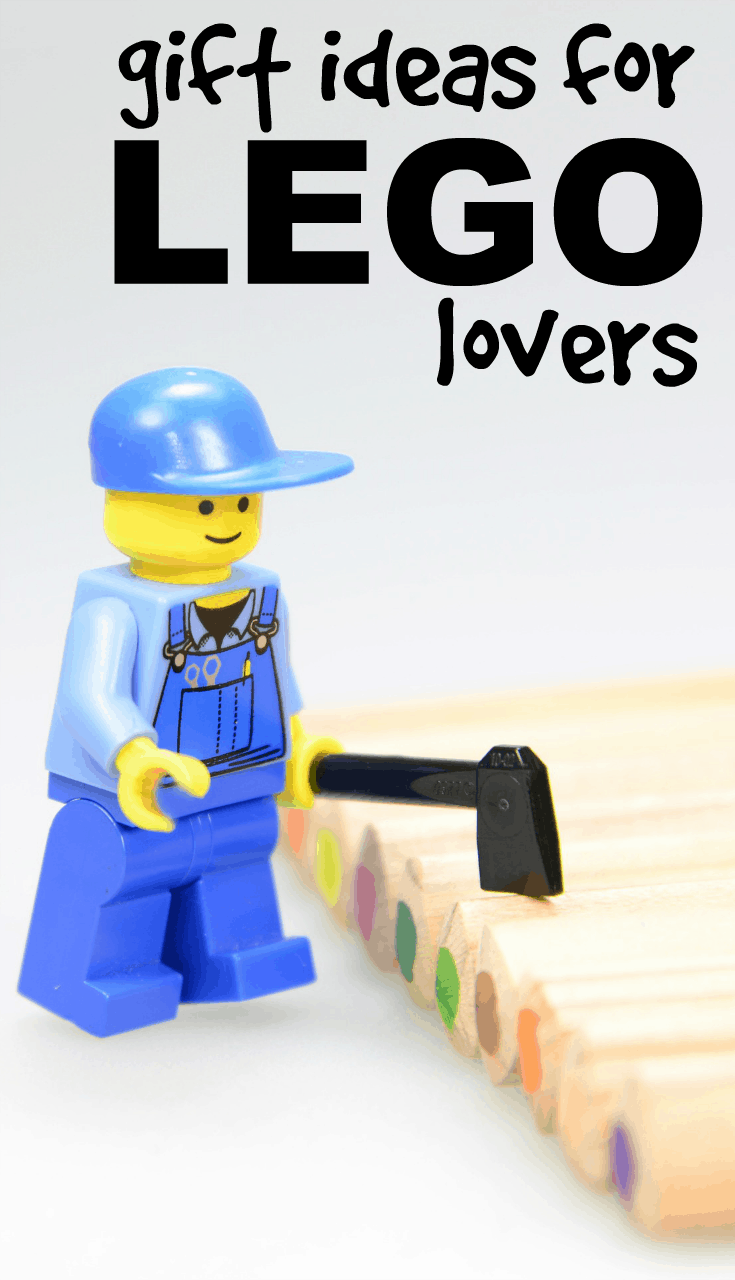 LEGO Gift Ideas
My boys (8 and 7) are LEGO-obsessed. They love putting together LEGO sets and they love creating their own "worlds" using LEGO. I love that they are building, having fun together, and not playing video games. :)
The LEGO boxed sets can get rather expensive (and can limit creativity with LEGO) so I thought I might share some suggestions for other awesome LEGO gift ideas.
1. LEGO Gift For Boys
We love this LEGO book! It includes a great blend of projects with step-by-step instructions along with other open-ended LEGO play ideas intended to inspire individual creativity. The photos in the book are gorgeous and I personally enjoy flipping through to look at all the pictures.
2. Cool LEGO Gift
This LEGO box goes hand-in-hand with the Awesome LEGO Creations book above and is an excellent set for encouraging creative LEGO building.
3. Unique LEGO Gift
Once you have the LEGO bricks and LEGO creation ideas to start, you then need a place to store and build! This LEGO table is perfect for encouraging your little builders and the step-by-step tutorial for how to build it makes it an easy project to complete.
4. LEGO Themed Gift
LEGO Pencils, LEGO Ruler, LEGO Markers, LEGO Colored Pencils
We just ordered these LEGO presents for my boys to put in their Christmas stockings. The writing utensils each have a way for LEGOs to be attached and the ruler can be built using LEGO bricks!
5. Useful LEGO Gift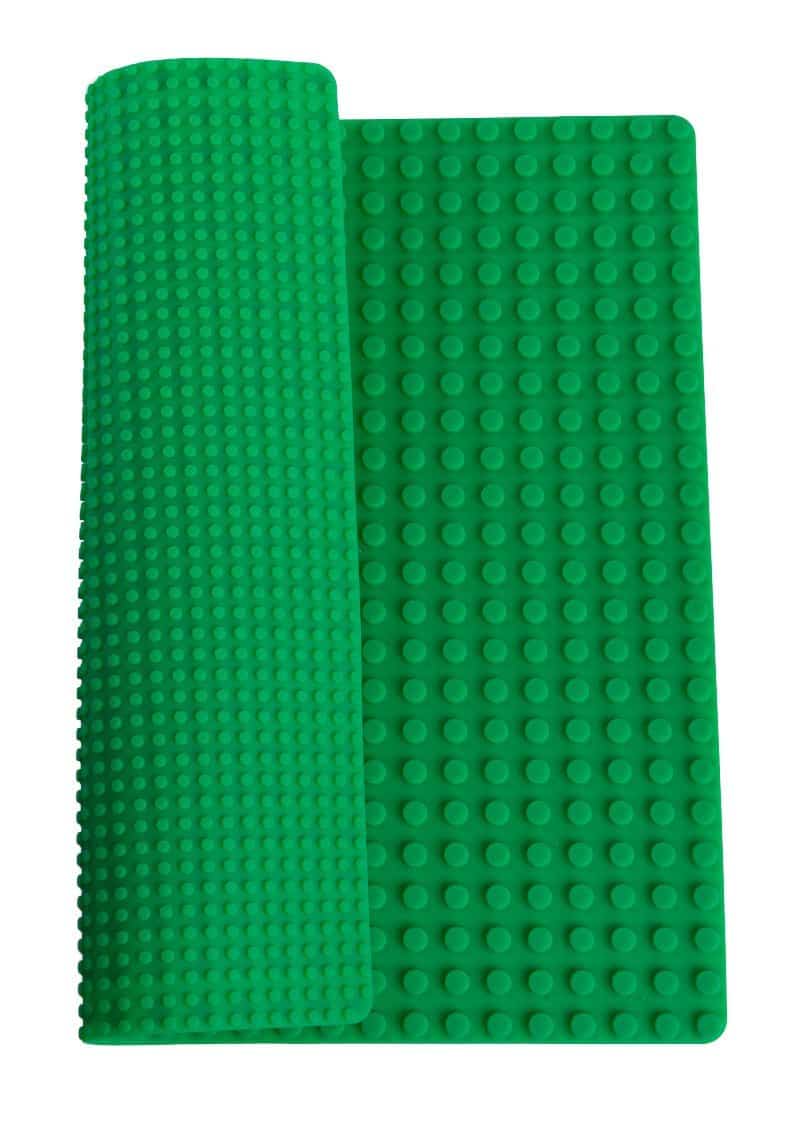 Although not an official LEGO brand product, this silicone baseplate is awesome! It can be rolled up for travel and folded to make more interesting structures.
6. Cool LEGO Gift
This LEGO Head Lamp is just the cutest LEGO gift idea… great for reading in the dark, camping, or sleepovers!
7. Fun LEGO Gift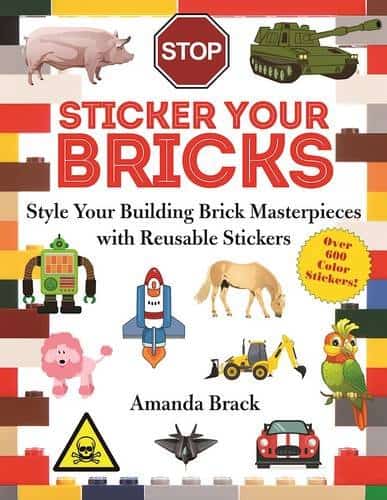 These reusable stickers are super fun for adding to your LEGO creations to jazz them up a bit!
8. Unique LEGO Gift
Your little LEGO lover will enjoy using these brick-shaped utensils at meal times!
9. LEGO Minifigures
These are the cutest LEGO Minifigures yet! Each package comes with 1 random minifigure… unfortunately you can't choose the one you want ahead of time. We got lucky and got the Mickey minifigure at the Legoland store about a month ago and it is our current favorite!
10. Travel LEGO Gift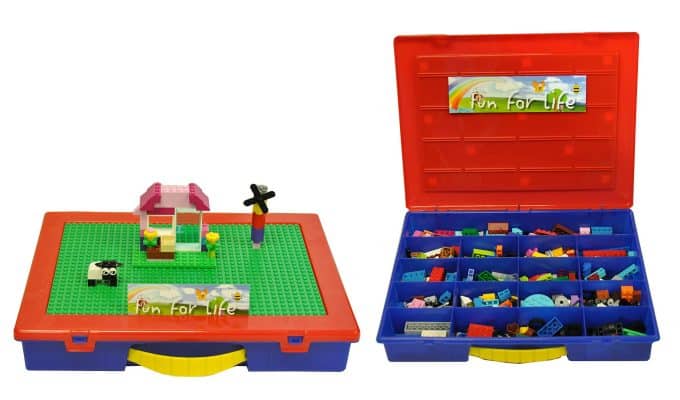 Both of my boys received LEGO travel cases very similar to these last year for Christmas. Theirs have a drawer that you pull out but it doesn't have the divided compartments like this one. I couldn't find the ones they have, so I thought I would share this as another option.
What is your favorite LEGO Gift Idea?
Click here for more awesome gift ideas:
Experience Gift Idea:  12 Months of "Dates" With Your Kids
Experience Gift Schedule For Multiple Kids
Big Brother or Big Sister Gifts to Give Older Siblings At The Hospital