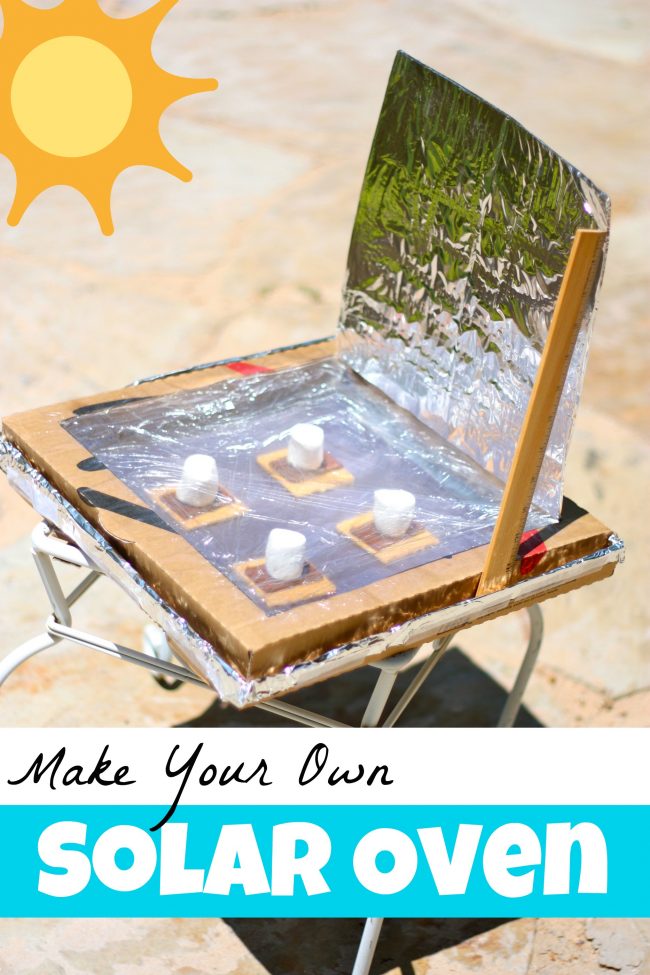 I'm a little sad that all the fun and fascinating science experiments are coming to an end…this is the very last one! I hope you have enjoyed this series as much as we have!
This last "experiment" will be lots of fun to try this summer…make your own s'mores or even melt cheese on top of individual-sized pizzas!
Here's what you'll need:  a pizza box, aluminum foil, box cutter (or knife), permanent marker, ruler, Elmer's glue, plastic cling wrap, black construction paper, and tape.
I took step-by-step photos of the process, but then I decided it would be much easier to share this video with you instead as there are several steps…
My friend Stacie over at Motherhood on a Dime also shares a simpler solar s'mores snack.
Download your free Science eBook with this experiment and 14 others by clicking below and entering your e-mail address. You'll immediately receive an e-mail that will have the link to the eBook! If you would rather not be an e-mail subscriber, "like" us on Facebook and then send us a private message to claim your FREE eBook.