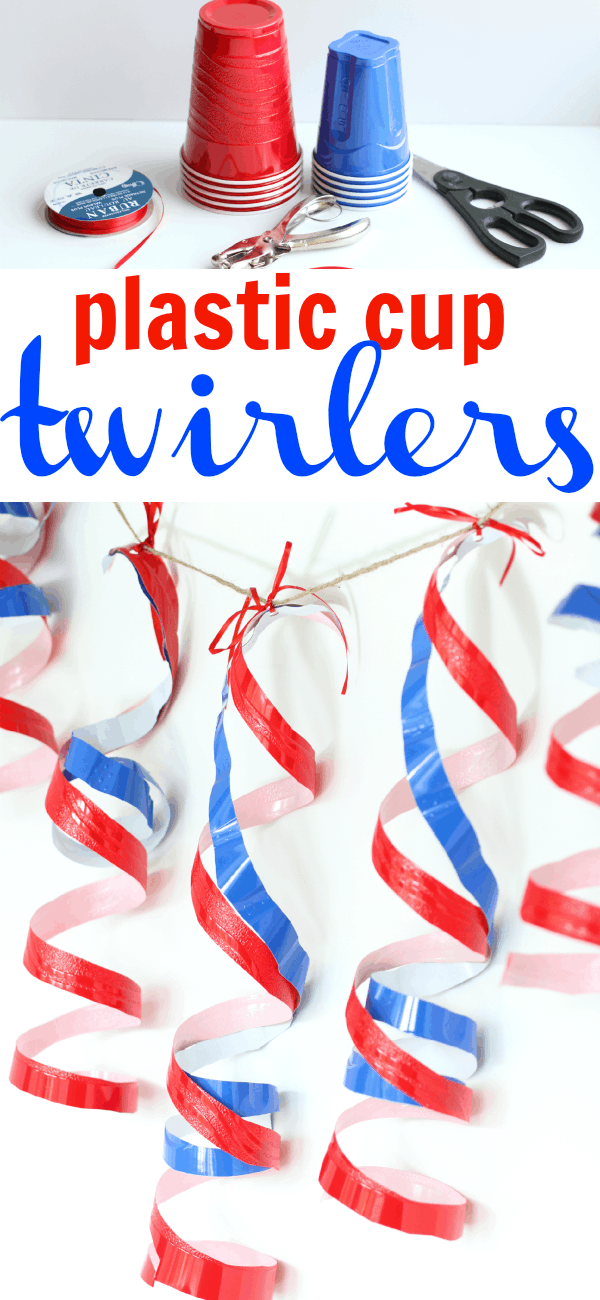 It is nearly the 4th of July and what can be more "American" than red Solo cups?!?! I recently learned that people in other countries have hosted "American" parties where these signature red cups are always the feature of the party? Don't believe me?  Check it out here. :)  I think it is hilarious.
With that in mind and with the inspiration of these Water Bottle Wind Spirals from Happy Hooligans, we thought it would be fun to make some fun plastic cup twirlers for our 4th of July festivities. We used the twirlers to make a cute garland for my front mirror, but they would even be fun tied to a dowel rod for little ones to play with while the rest of the family does fireworks. We're including this idea in our Craft Closet Boredom Busters series as well!
Please note:  The edges of the cups can be sharp. Although I intentionally ran the cut edges over my skin again and again to make sure they weren't too sharp and didn't have any problems, it could depend on the type of cup and the type of scissors you use. Please use caution and discernment when making these with children.
Here's what you'll need:  
plastic cups
scissors
ribbon
a hole-punch.
I would only purchase the plastic cups that are circular on the bottom as the square-bottomed cups do not twirl nearly as nicely and have kinks in them (as you can see in the photos of the blue cups).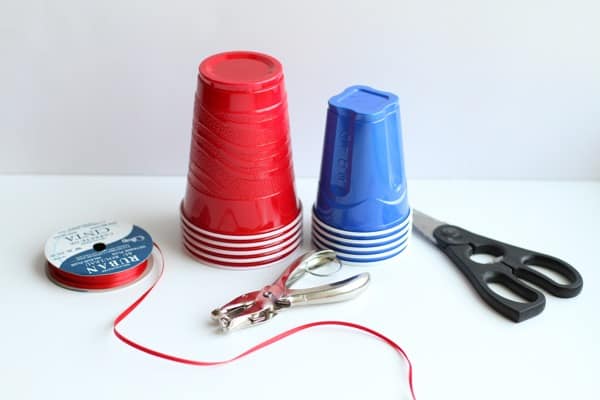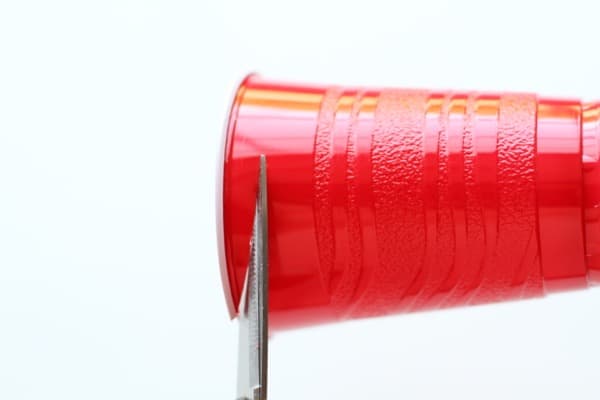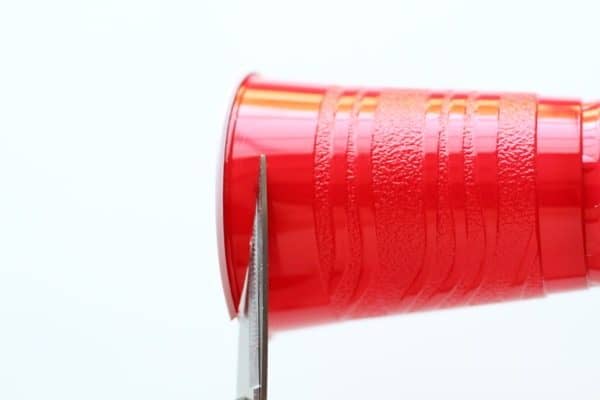 1. Cut the rim of the cup off. If you are having kids make these twirlers, I would do this step for all the cups ahead of time as it is a little tough.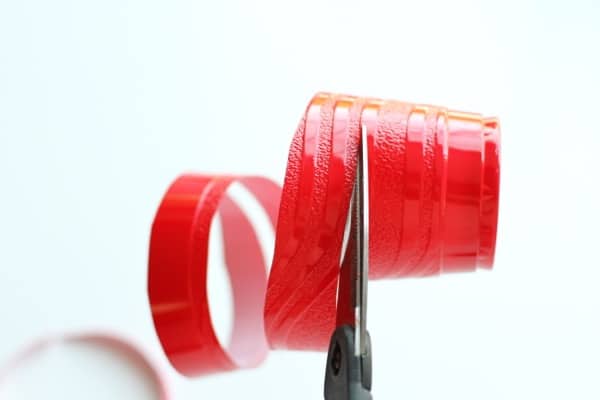 2. Cut the cup in an angled spiral from the top to the bottom. Snip the bottom of the cup off.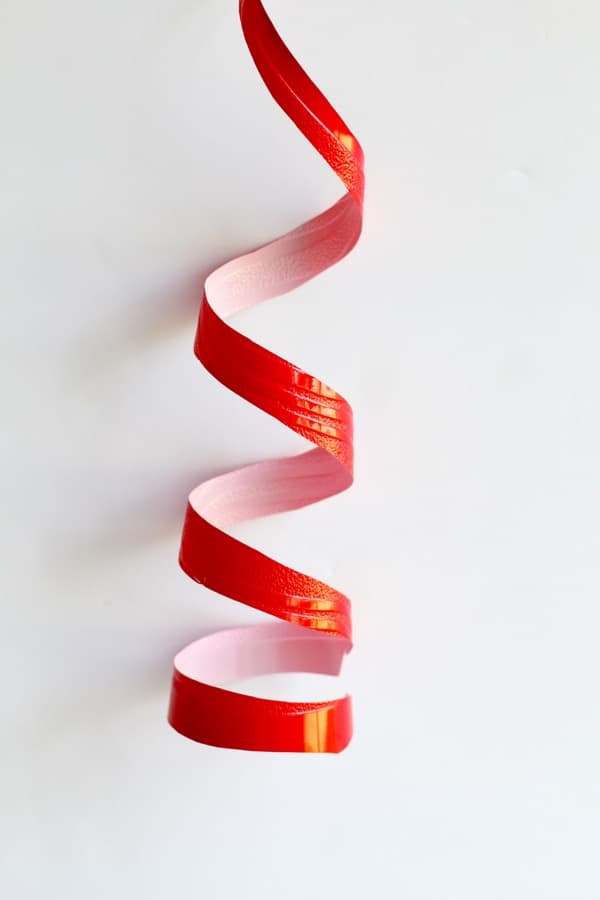 3. Watch the cup twirl!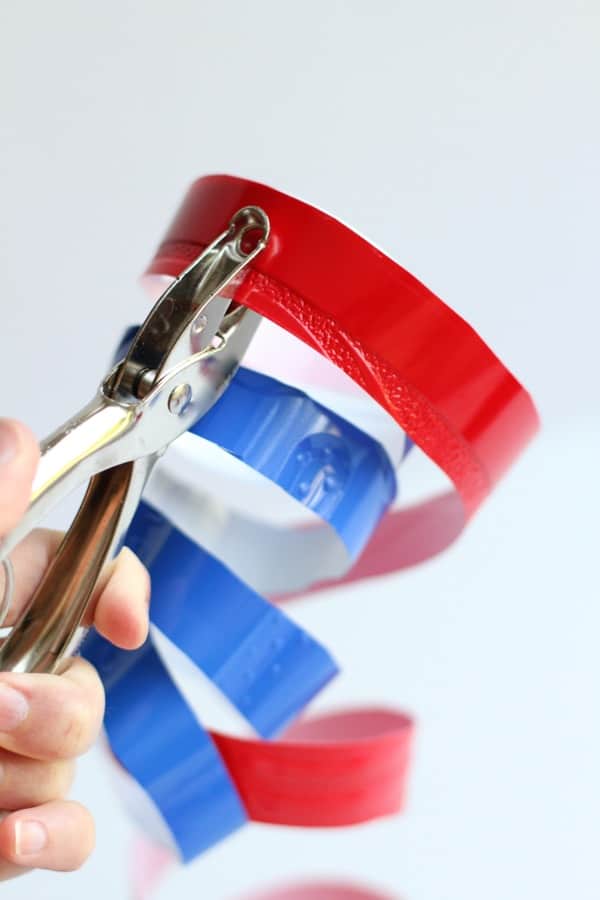 4. Repeat with an alternating color cup and then punch a hole in the top of both twirls.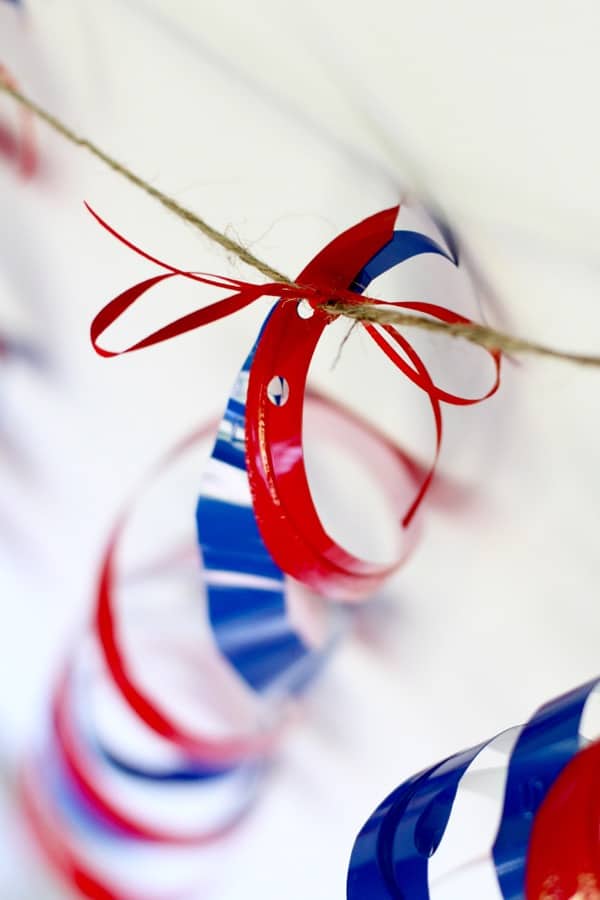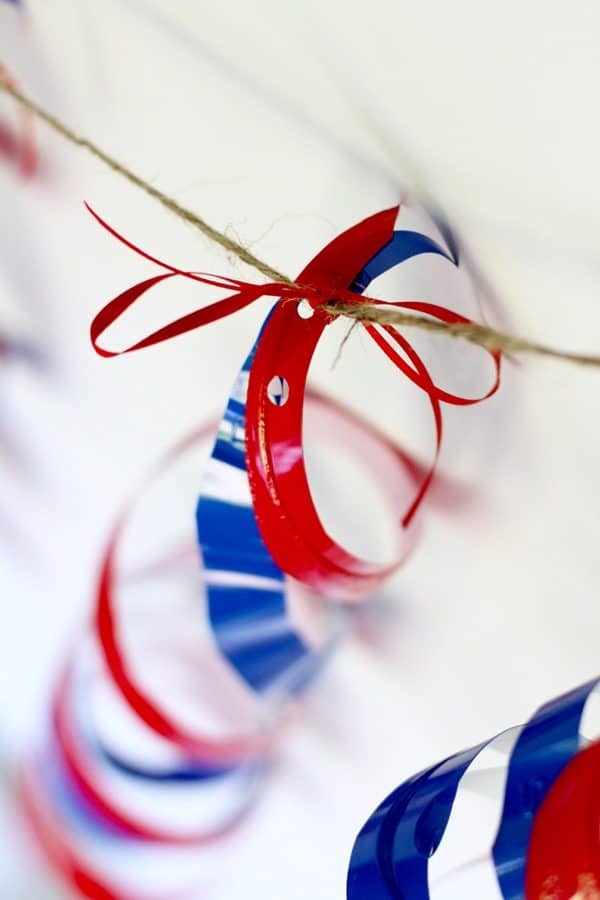 Check out this video to see it in action:
…and more Craft Closet Boredom Busters here: