Playdough, Golf balls, & Tees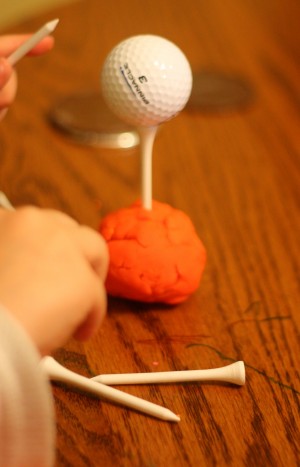 I have been extremely unmotivated to do anything productive these last two days (besides doing our 30 Days of Intentional Acts of Kindness, that is). The weather doesn't help, either. It's cold, rainy, and just plain gloomy out today.
So today I pulled out the playdough, some golf tees, and a stray golf ball that we found on our walk last night and let the boys go to town…in their pajamas, of course.
Both of the boys LOVED this activity! Big Brother had fun finding ways to balance the golf ball and Little Brother just enjoyed poking the golf tees in the playdough to make random creations!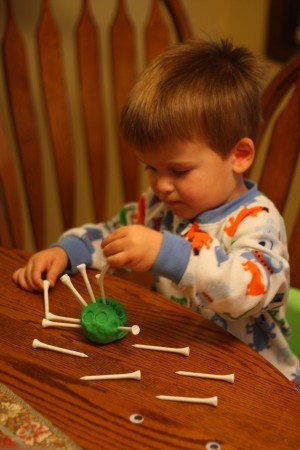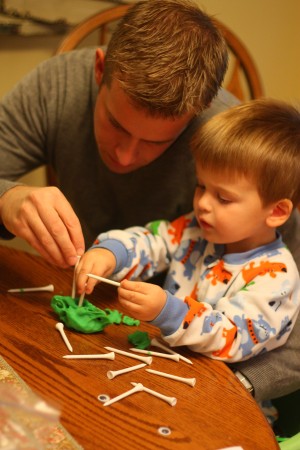 Stay tuned later this week for another project involving golf tees!