Rainbow Fish Alphabet Matching Craft
We are reading and exploring the book The Rainbow Fish by Marcus Pfister for this month's Virtual Book Club for Kids. The kids and I all enjoyed the beautiful colors (and glittery foil stamping) while reading this book. I also loved the message in this book…that sharing what we have been given with others makes for the happiest and most fulfilling of lives.
Little Sister LOVES to paint, so this watercolor art was right up her alley. I decided to introduce her to a few letters with this activity. She turned 2 in February and  this is my first attempt at any letter recognition activities with her. She still has another year or two before she will be able to recognize them…but it doesn't hurt to introduce them in a fun and open-ended way. I chose to use the letters of her name on one fish (the one she made) and then the letters in the word "Fish" on the other.
Here's what you'll need:
Watercolors (these are our favorites)
Paper Plates
Foil
Permanent Marker
Stapler
Glue Stick
1. Encourage your child to paint with the watercolors on the backside of a paper plate. I steered Little Sister to the cool colors featured in the Rainbow Fish book.
2. Cut a triangle from one side of the paper plate and staple it onto the backside to make the fish's mouth and tail.
3. Add small pieces of foil onto the fish by attaching them with the glue stick. Use the permanent marker to write lowercase letters on the pieces of foil. You can write any letters you like…I wrote "F-I-S-H" on one and my daughter's name on the other. Write the capital letters of the same word on the 1-inch circles.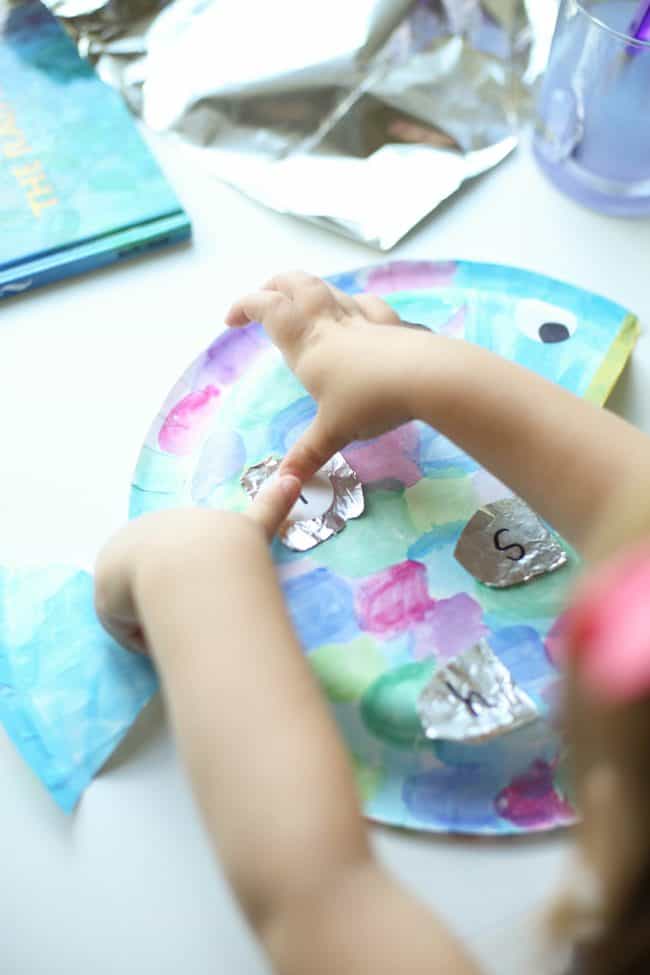 4. Identify the lowercase letters and have your child put the matching capital letter sticker on top of the lowercase letters.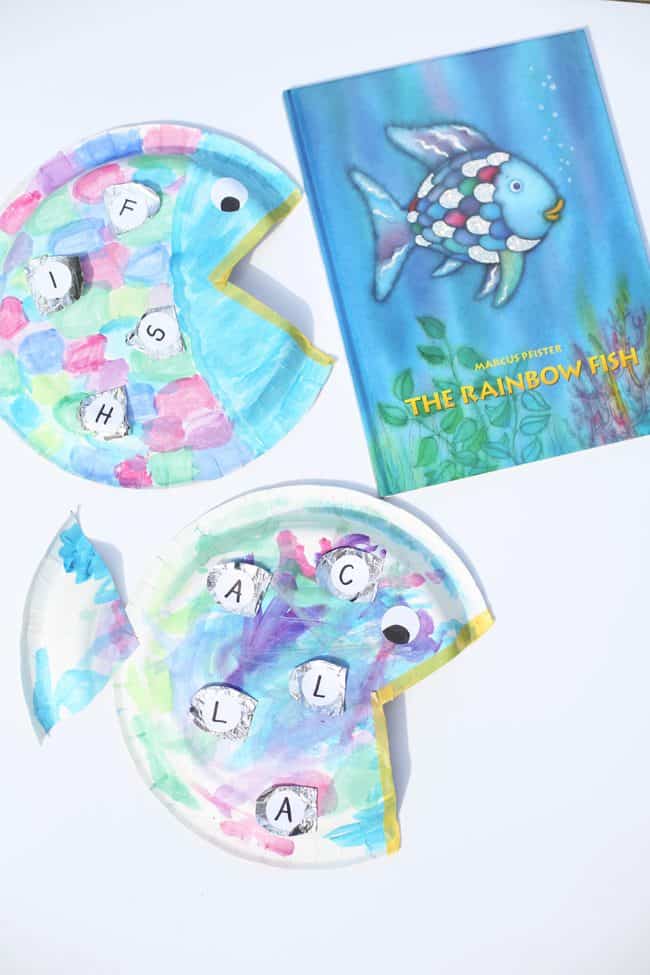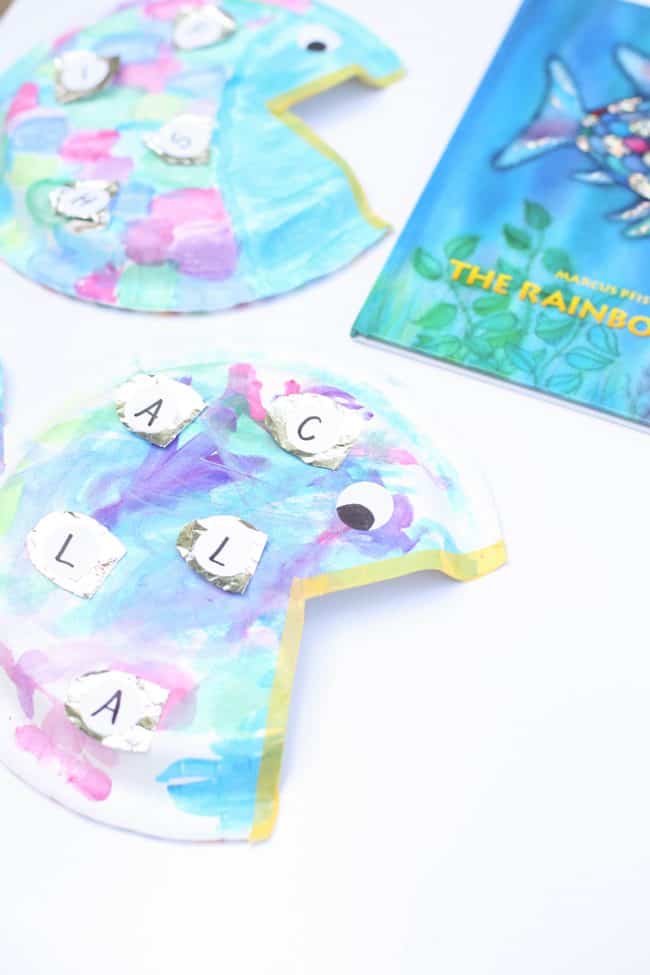 Check out more fun Rainbow Fish Activities here:
Rainbow Fish Scratch Art  ::  Sugar, Spice and Glitter
Rainbow Fish Sugar Cookies  ::  Rainy Day Mum
Preschool Rainbow Fish Color Mixing Experiment  ::  Preschool Powol Packets
Rainbow Fish Note Cards  ::  Growing Book by Book
Rainbow Fish Gross Motor Activities  ::  3 Dinosaurs
Easy and Colorful Name Puzzles for Preschoolers  ::  Toddler Approved
Rainbow Fizzing Play  ::  The Pleasantest Thing
Scribble Art Rainbow Fish  ::  Mama Miss