Scripture Cookies (with free printable recipe)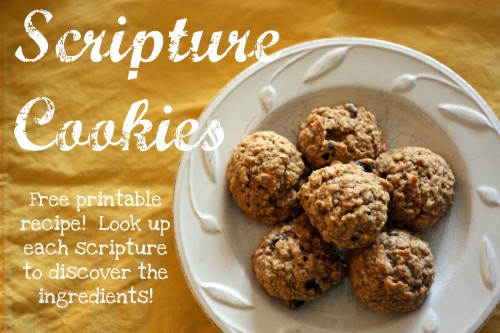 There's nothing better than being in the Word together as a family…except for maybe being in the Word while making cookies together as a family. This is an activity that is geared towards older kids, but would work with little ones as well as long as you kept it short and sweet. :)
What I love about this activity is that it includes cognitive thinking, baking, and the Bible. What more could you ask for in one activity?
And dare I tell you that these little cookies are kinda, sorta healthy? We used white whole wheat flour and absolutely no sugar (honey is used instead). The only bad thing in them is butter…if you consider butter 'bad', that is. :)
Here's what you'll need:  A Bible (I used the NIV translation for this particular activity), a mixer (either hand or stand), measuring cups, these printable instructions, and the ingredients below.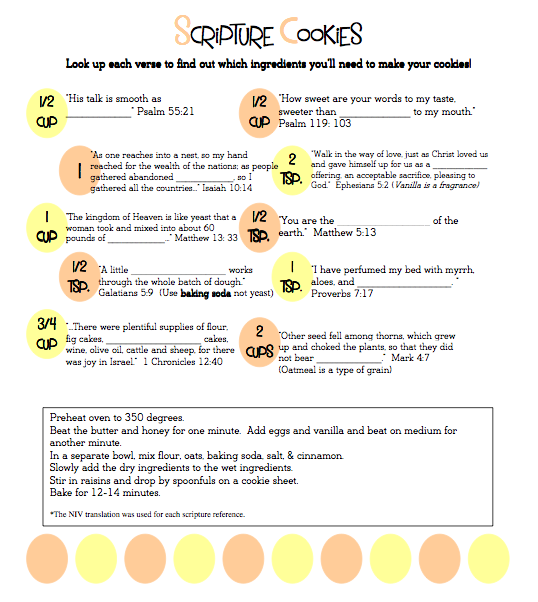 Print out these instructions for the Scripture Cookies.
Ingredients:
1/2 cup butter (at room-temperature)
1/2 cup honey
1 egg
2 tsp. vanilla
1 cup white whole wheat flour
1 tsp. salt
1/2 tsp. baking soda
1 tsp. cinnamon
2 cups Old-Fashioned Oatmeal
3/4 cup raisins (or less)
Look up the passages together as a family…
1. Mix 1/2 cup of honey and 1/2 cup of room-temperature butter for 1 minute.
2. Add the egg and the vanilla.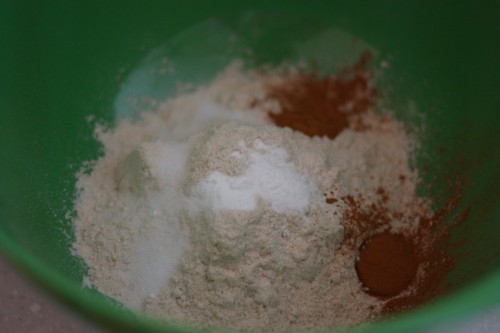 3. In a separate bowl, mix the flour, baking powder, salt, cinnamon. Then add the oatmeal and mix together again.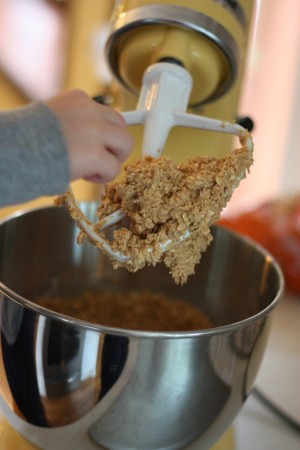 4. Add the dry ingredients into the butter/honey mixture.
5. At this point, I put 3/4 of the dough onto the cookie sheet using our cookie scoop since most of our family doesn't care for raisins.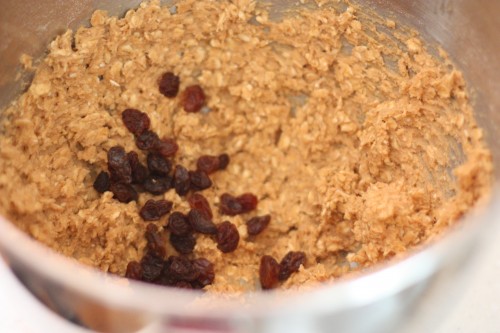 6. Add the raisins to the remaining dough.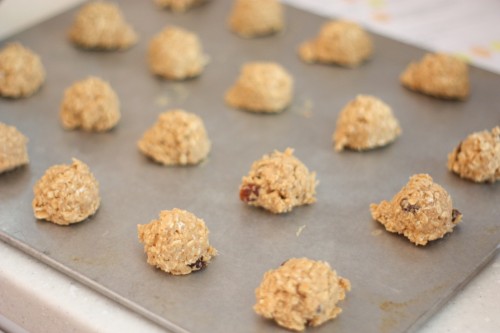 7. Bake at 350 degrees Fahrenheit for 12-15 minutes.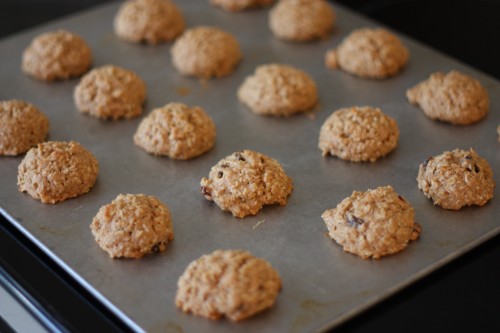 All done! Yummy!
Enjoy!
*I modified the recipe for 'Raisin Oatmeal Cookies' from Weelicious. I asked for recipe suggestions using honey instead of sugar (since the word 'sugar' is not used in the Bible) on my Facebook page last week and Stephanie suggested this recipe!