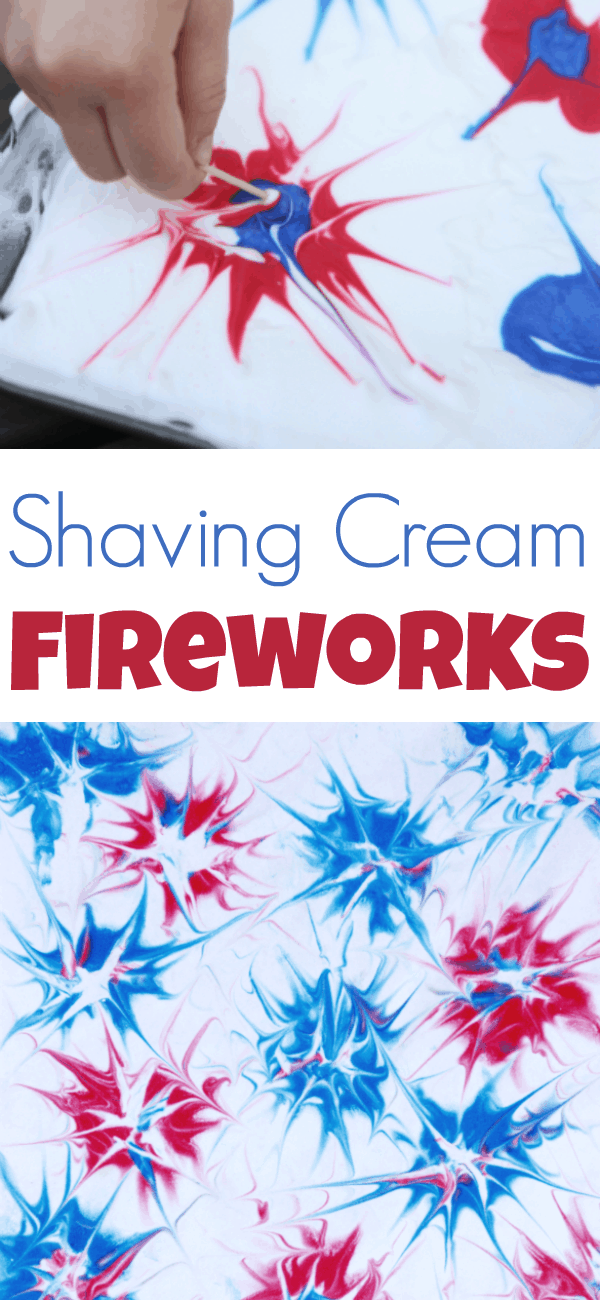 Post by Contributing Writer Amy
These Shaving Cream Fireworks paintings were just as fun to make as they are to display! From a toddler to preschoolers, all my kids loved this cool process art project. It's messy fun and doesn't need very many supplies:
Shaving Cream (Only 97 cents at Wal-Mart!)
Red and Blue Paint or Food Coloring (We used liquid watercolors.)
Toothpicks
Paper
Pan with Low Sides
Stiff Paper or Cardboard (We just used some junk mail.)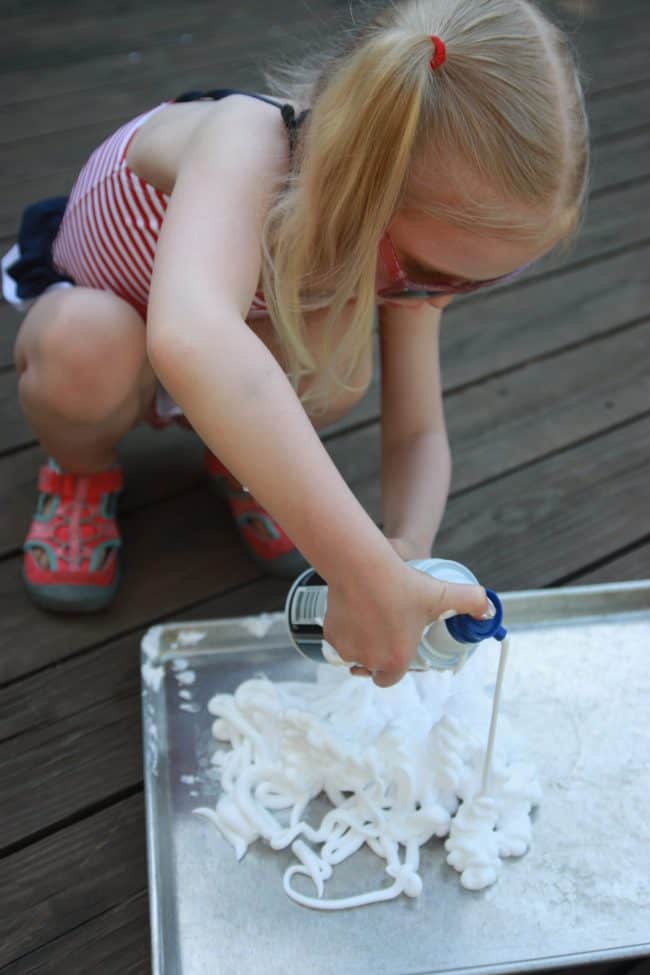 Start by filling up the pan with shaving cream. I had the kiddos wear their swimming suits since it is HOT here and they could wash off with the hose when we were done.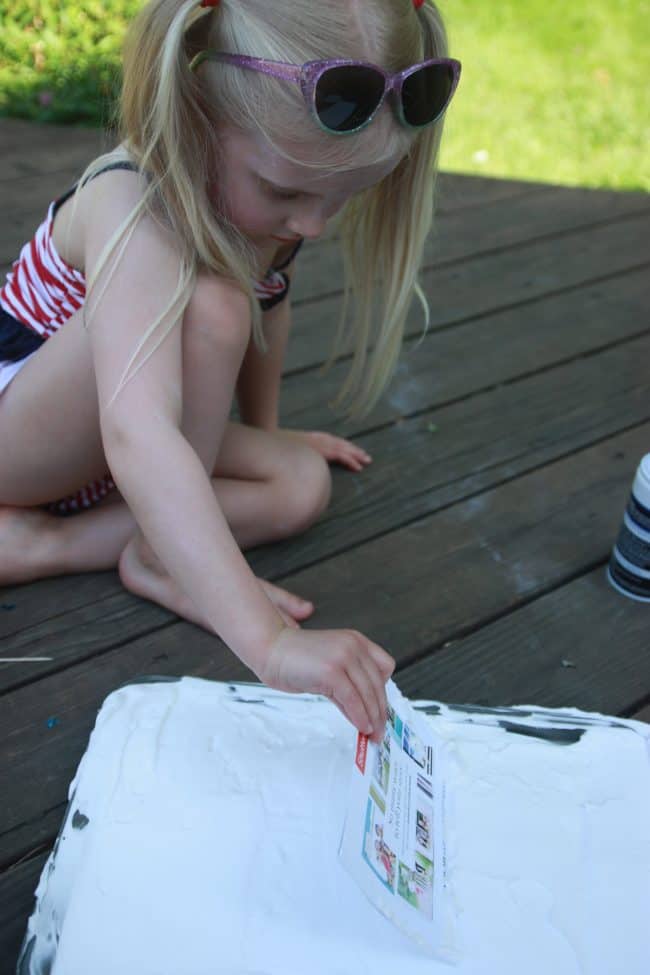 Use the stiff paper or cardboard to smooth out the shaving cream. Try to get it fairly level so the paint or food coloring won't run, but will stay in a circle when you drop it on the food coloring.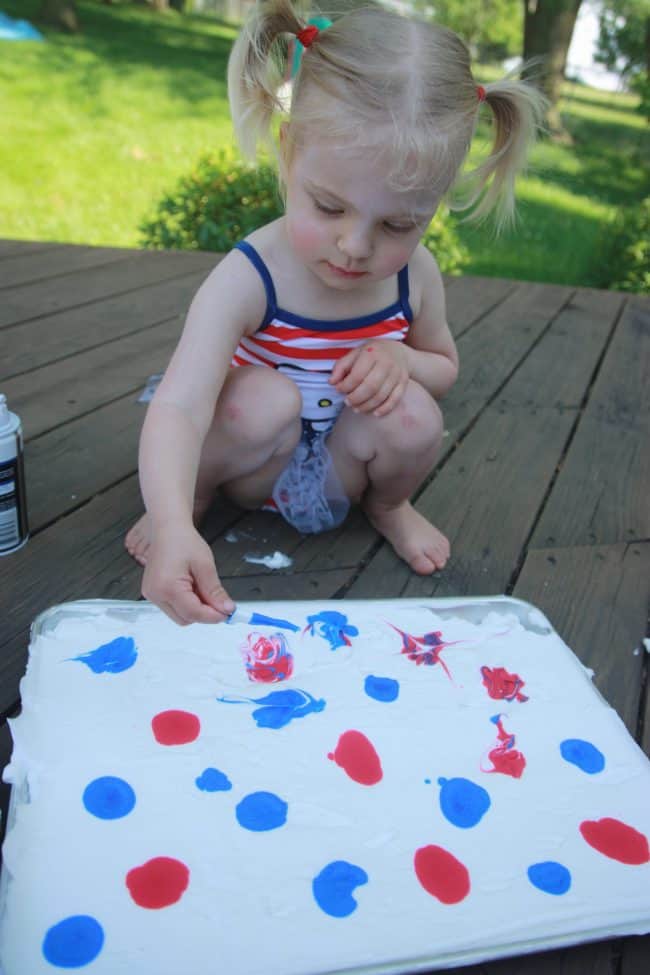 Drop red and blue paint in dots all over the shaving cream.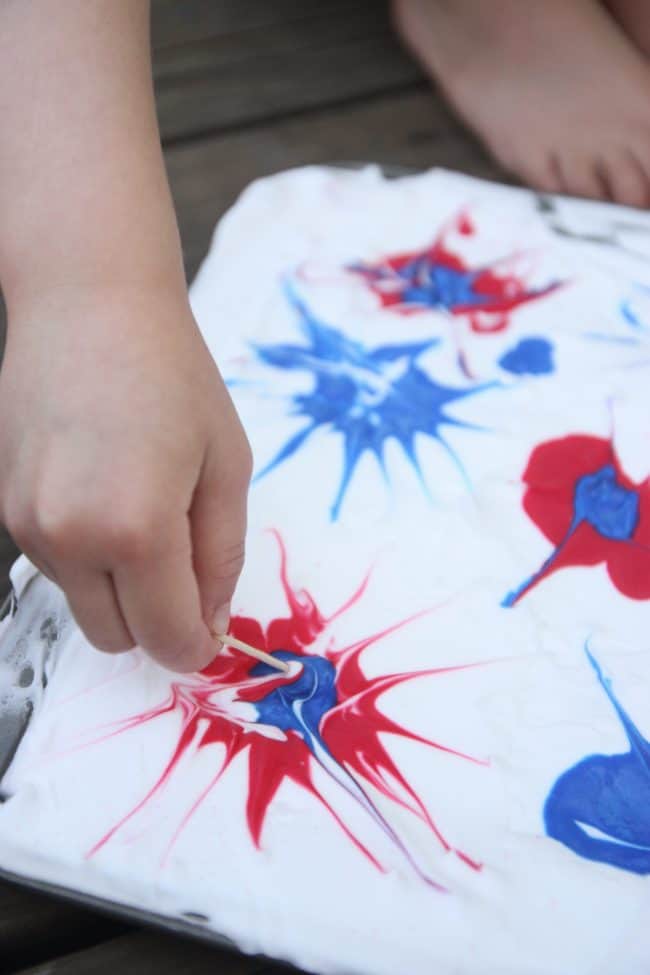 Take a toothpick and start in the center drawing straight out, like making the rays on a sun. After doing so, you can use one drop of the opposite color in the middle for a cool, two-tone firework.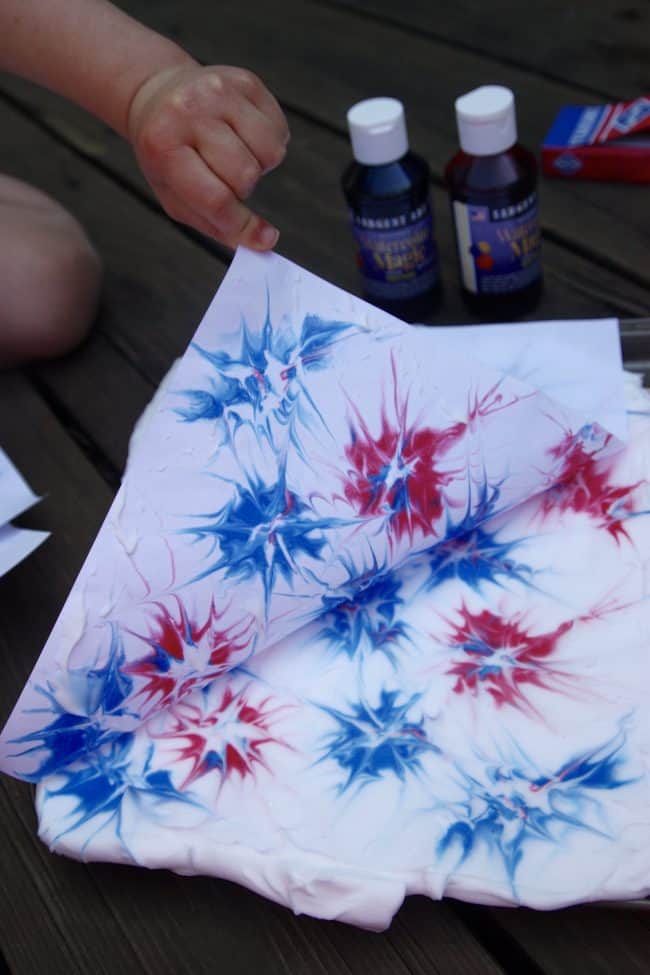 When all the fireworks are done, lay the paper on the shaving cream and pat very gently to make a print. Let it set a minute and you might see the paint soaking into the paper from the other side. Gently peel the paper off of the shaving cream.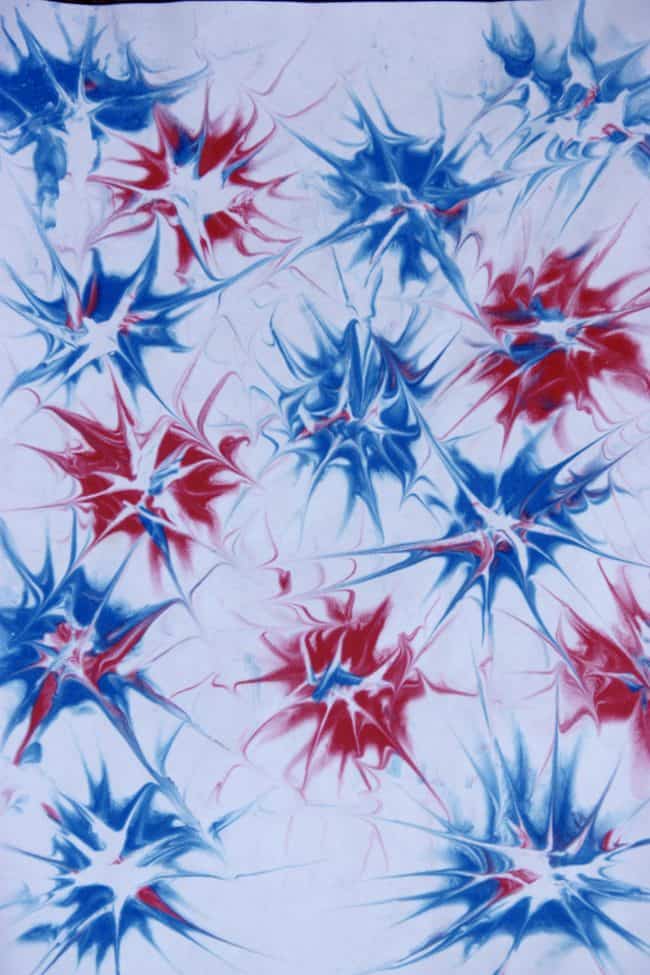 Use a clean side of your stiff paper or cardboard to scrape off the excess shaving cream from the paper. You now have a beautiful fireworks painting! We were able to get several prints out of one pan, so keep printing if you'd like!
Amy is a former reading and third grade teacher as well as a mother to three little girls with big personalities. She believes joy can always be found in playing, learning, and ice cream.