Once again, there were so many wonderful ideas shared last week. Here are just a few…
Homespun with Love created this "Before You Speak, Think" printable. And it's free! Head on over here to print this out. I think I need this up in my house for my own benefit!!
Art for Little Hands had the great idea to use playdough to create this beautiful sun catcher! We will definitely be trying this out. I love sun catchers and the boys love playdough…it's a win-win!
Justine from You'll Thank Me One Day deserves the "Coolest Mom Award". She shares how she put glow sticks in the bathtub for an extra-special bath time treat! We'll be trying this idea as well very soon!
Have an idea or activity to share??? Link up below! Next week I'll be sharing my favorites from the ones you submit!
Feel free to add the button to the post you're submitting!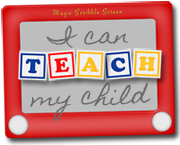 [field name=embed]