There were lots of great ideas shared last week. Here are just a few:
Getting sick as a mom to little ones is the worst! Check out 10 Games to Play When Mom is Sick from Moms Encouraging Moms.
All Our Days shares 30 Valentines Day Printables and DIY Ideas.
This Valentine Snack Mix from Mama Miss looks delicious!
Have an idea or activity to share??? Link up below! Next week I'll be sharing my favorites from the ones you submit!
Feel free to add the button to the post you're submitting! Just save the image below and add a link to the homepage (http://wwwicanteachmychild.com).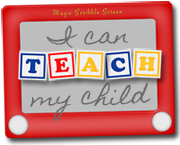 *By linking up, you are granting me permission to use and/or repost photographs from your blog.
[field name=embed]
Can't see the link-up? Go here.