There were lots of great ideas shared last week! Here are just a few:
Make these Empty Tomb Rolls from Creative Connections for Kids for breakfast on Sunday morning!
Playdough to Plato shares this fun Bunny Estimating Game.
Try out this Spring Wreath Making Station from Toddler Approved!
Have an idea or activity to share??? Link up below! Next week I'll be sharing my favorites from the ones you submit!
Feel free to add the button to the post you're submitting! Just save the image below and add a link to the homepage (http://wwwicanteachmychild.com).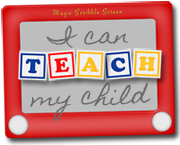 *By linking up, you are granting me permission to use and/or repost photographs from your blog.
[field name=embed]
Can't see the link-up? Go here.