I can't believe a week has passed since I have posted, but then again…this week has been anything but typical! Nevertheless, there were lots of great ideas shared last week. Here are just a few:
Reading Confetti shares this great idea for a Number Recognition Punch Activity using paint chips!
This Ice Letter Play idea from Simply Mommie looks like a fun way to beat the heat and practice some letter recognition!
Pre-K Pages shares Top 20 Name Activities for Preschoolers.
Have an idea or activity to share??? Link up below! Next week I'll be sharing my favorites from the ones you submit!
Feel free to add the button to the post you're submitting! Just save the image below and add a link to the homepage (http://wwwicanteachmychild.com).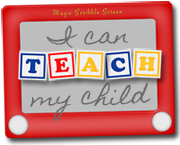 *By linking up, you are granting me permission to use and/or repost photographs from your blog.
[field name=embed]
Can't see the link-up? Go here.