Little Brother loves making creations with LEGOs. He created this flower on his own and then I took it apart and reassembled it for these photos. :)  
This would be a sweet little Mother's Day creation. Or you could make a garden full of May flowers!
Here are all the pieces you will need. The white and orange pieces can be traded out for different colors, of course!
1. Assemble the stem of the flower on the gray pedestal.
2. Continue adding 2 more green pieces to the stem.
  3. Grab these two pieces.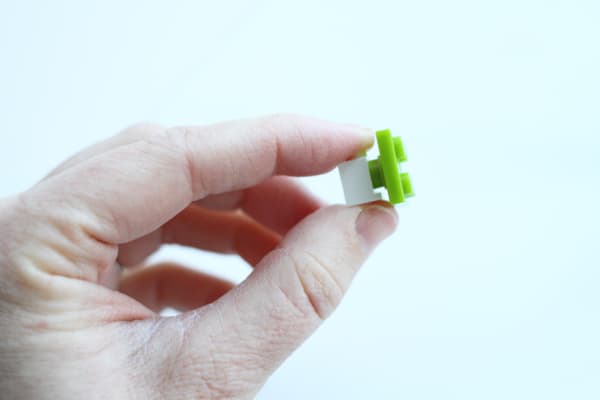 (Somebody needs some hand lotion!)  :)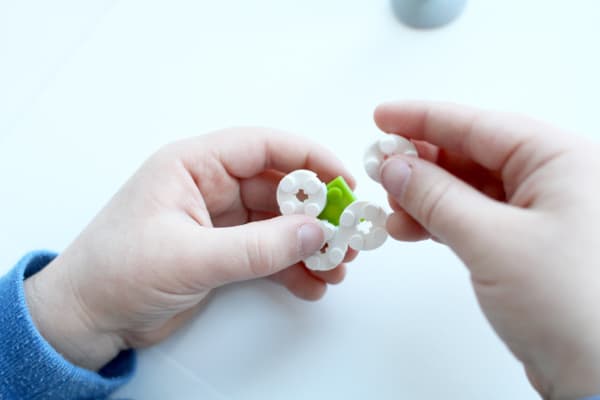 Add the round pieces onto the green 2 x 2 plate.
          4. Add the orange round piece, the yellow cone, and the orange tip.
5. Secure the flower onto the stem. Check out the side view. :)
    In bloom and ready to be picked!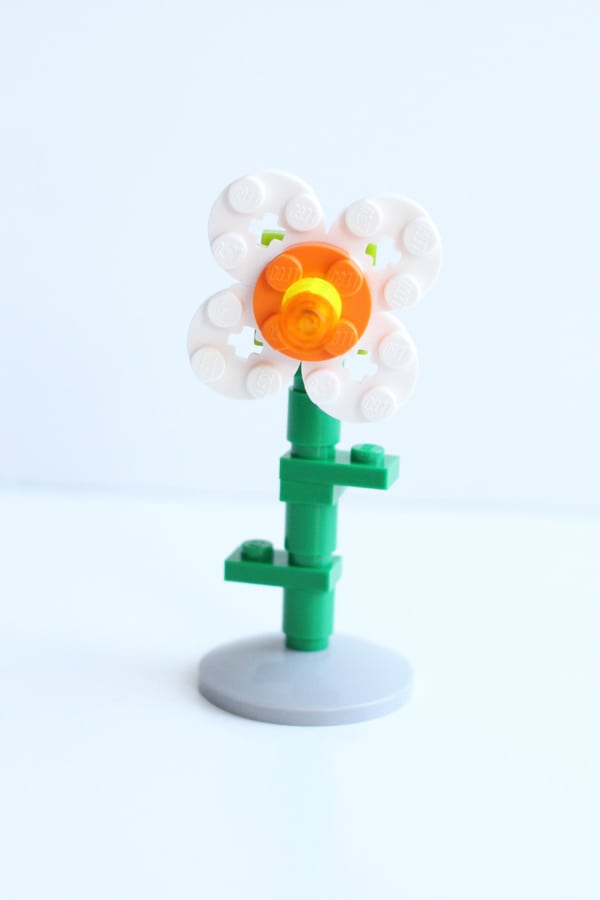 Check out more awesome LEGO activities and ideas here and on the list below: