Our Snowman Ball Sort activity requires a bit more prep than the other activities in our 31 Days of Indoor Fun for Toddlers…but it is well worth it!
We finally put away our Christmas Tree Ball Sort just this past week because Little Sister loved it so much. Because of her fascination with it, I wanted to create one that could be used all winter long.
Here's what you'll need:
Large piece of cardboard
White posterboard
2 yardsticks or some other long, thin item
2 Baskets
Spray adhesive (or just use glue sticks)
Construction Paper (the same color as the ball pit balls
You can find the step-by-step directions for creating your Snowman Ball sort here (just substitute a snowman shape instead of a Christmas tree shape). For the hat, I just used a piece of scrapbook paper glued onto cardboard.



Little Sister was so excited to find this surprise when she woke up from her nap!
We identified the colors…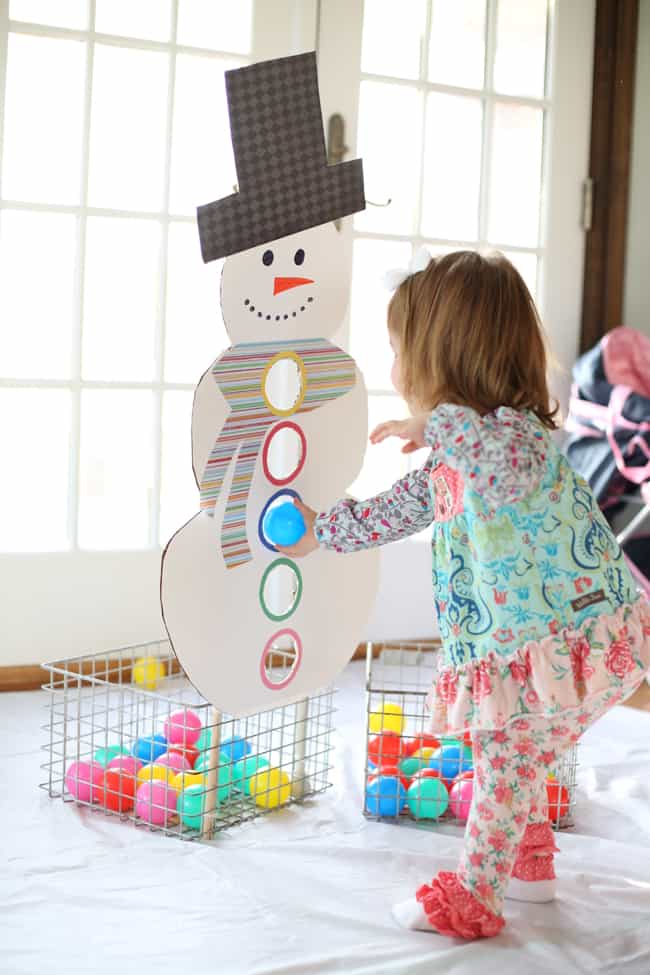 …and she knew exactly what to do (based on her experience with the Christmas tree version).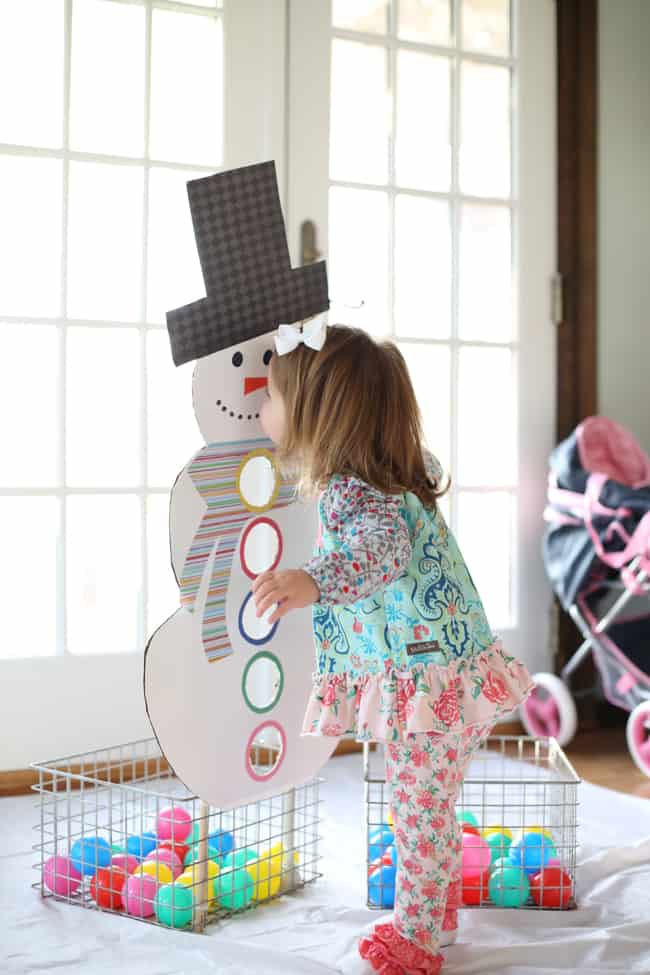 Little Sister was so smitten with her new friend, she thought he deserved a kiss. :)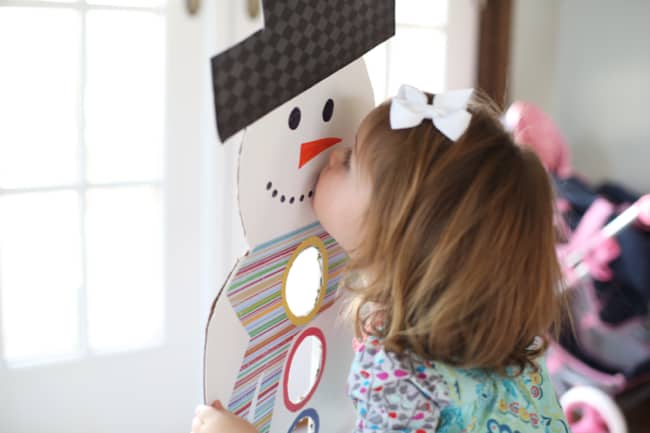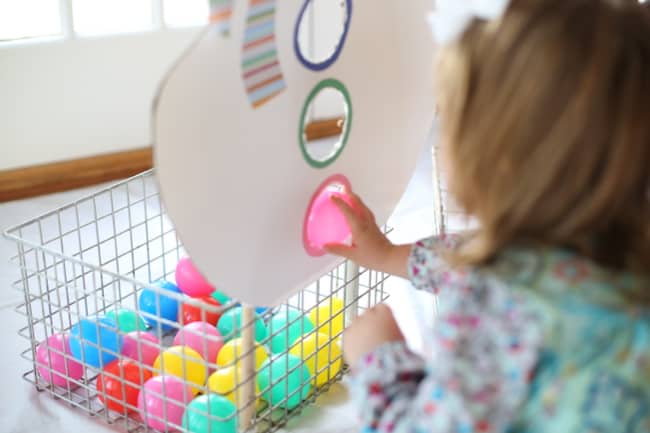 Our Snowman Friend will be up for the remainder of the winter for Little Sister to enjoy! Some days she will play for it for a long time and some days she won't play with it at all…but it will be accessible through the next month or so.