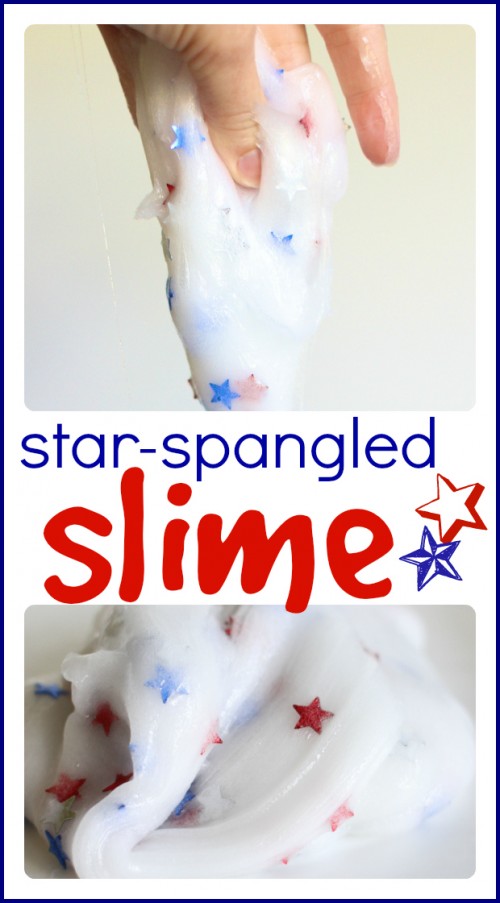 This is our first-ever attempt at SLIME!!! Little Brother has been begging to make some "goop" ever since he first played with it at preschool this past school year. I was inspired by the Polka Dot Slime from Fun at Home with Kids and decided that this star-spangled slime was the perfect way to start!
Here's what you'll need:  liquid starch, clear school glue, and star confetti!
1. Pour both bottles of glue into the bottom of a large bowl.
2. Slowly add the liquid starch, a tiny bit at a time. Stir for a while after each bit that you add. I think I ended up adding 1/4 to 1/3 cup of liquid starch total.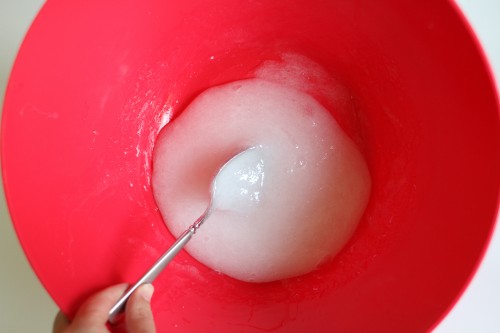 3. Stir together before adding more starch. Keep adding it, a little at a time, until the mixture begins to stick together and congregate in the center of the bowl. Continue stirring and adding starch until bits of the goop no longer sticks to your fingers when you touch it.
Need some slime troubleshooting? Check out "How to Fix Slime Fails" from Fun at Home with Kids!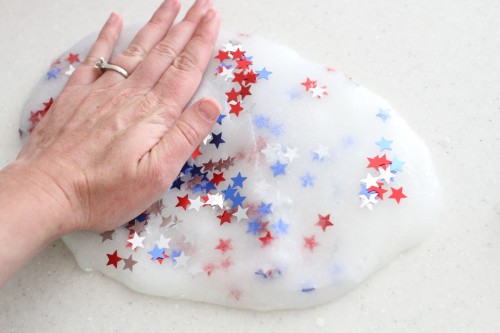 4. Add the star confetti as you knead for a few minutes to get a smooth, uniform consistency.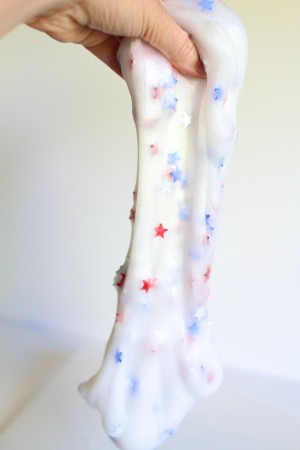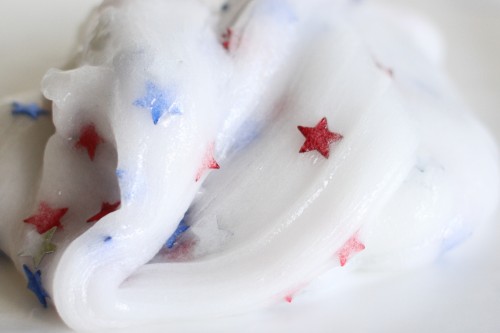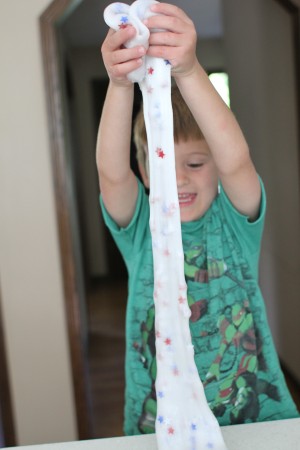 Stretch!!!
Little Brother thought it was fun to try to pick out the stars…but it was way more challenging than he originally anticipated! :)
He was thrilled! :)
You should be able to store it in an airtight container for a couple weeks (not a zip-top sandwich bag…it is nearly impossible to get it out). I found that it was sticky after being stored, so you might need to add a few drops of liquid starch when you get it back out.
Check out more fun 4th of July activities here!