Best Apps for Preschoolers
I'm a firm believer in real-life, hands-on experiences to help young children grow and learn. So much so that I have really fought against this whole "kids using iPods/iPads" thing. But I'm giving in–mostly because I know that this is the way of the future and refusing to let my children "indulge" makes them want it even more, to the point where they are obsessive when/if they do get to play. Rather than mindless video-game playing (i.e. Angry Birds, which they'll still get to play on occasion), I want to harness this technology as a tool for teaching and learning. After hours upon hours of reading reviews and testing more than a dozen apps, I compiled a list of  10 of our favorite iPhone/iPad educational Apps for preschoolers!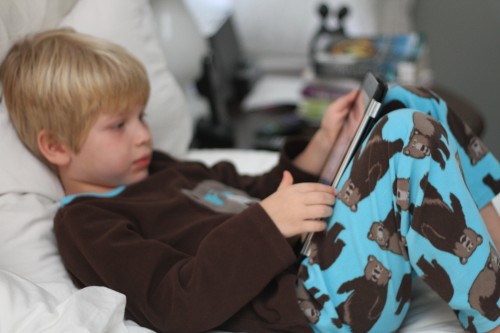 I have included 6 apps that must purchased and 4 free educational apps for preschoolers. Please note, however, that a few of the free apps only have parts of the app available for free.
Best Apps For Preschoolers
6 Best Apps for Preschoolers (Paid):
(iPhone or iPad–$2.99)
This is one of my favorite educational apps, probably because it is a great tool for teaching reading (or the phonetic component of reading, anyway). Teaching a child to read is one of my favorite things in the entire world! This app for preschoolers is great for teaching letter SOUNDS (which is WAY more important than learning their names). It also adds a cognitive component of mini-crossword puzzles as well as consonant blends. This app is completely customizable and includes a special section for parents.
(iPad 2 and newer only–$6.99)
If you are familiar with the Handwriting Without Tears curriculum, you will appreciate this app! It is an electronic version of the Wet-Dry-Try activity that is a core component in this curriculum. It teaches children to form letters from the top down. Although using this app is quite different from holding a pencil and writing (unless you have your child use a stylus), it at least allows children to learn how to correctly form a capital letter (and numbers). My only complaint about this app (besides the fact that it is ridiculously expensive and only includes capital letter formation) is that it can be frustrating for younger children. Little Brother attempted it and he obviously did not have the fine motor control necessary, so it would make him start over again and again. I would suggest this app for children 4 years and over. It is perfect for Big Brother and keeps me from harping on him all the time to begin writing his capital letters from the top down!
(iPhone or iPad–$0.99)
This all-in-one app works on letters, numbers, shapes, and colors (which I think is great for young preschoolers and older toddlers). If you have a preschooler who is ready for more of a challenge, the Teach Me Kindergarten App ($1.99) would be a great step up! The Kindergarten app includes addition, subtraction, spelling, and sight words! Each child has their own log-in and you can track their progress. The interface is pretty simple, which I personally prefer for my children–some other "busy" apps can be overstimulating. This app can be a little drab if playing it for a while, but it is still something I would recommend.
(designed for both iPod and iPad–$0.99)
This is the most popular preschool app available, with good reason! At 99 cents, it offers a lot of bang for its buck! The puzzle feature (below) is great for incorporating visual/spatial awareness while you're on the go (without losing a million puzzle pieces in the process). It also includes sorting, shape recognition, and color recognition… just to name a few.
Now FREE
This app provides valuable content and is engaging to young children. The bear on the roller skates strolls from task to task, including sorting from smallest to largest, patterning, number recognition, counting, and addition. The graphics won't wow you, but they'll keep your child entertained while learning.
(Designed for both iPod and iPad–$2.99)
This educational app, along with its companion app (Bugs and Buttons–same price), are the most beautiful children's apps I have seen! The graphics are incredible! This app for kids, in my opinion, is the perfect blend of fun and learning. Some of the tasks are solely for fun (popping bubbles) while others include important early-learning tasks such as patterning, letter matching, letter writing, and shape recognition. I also really like that every game starts at the easiest level and as the child masters it, it goes to harder levels.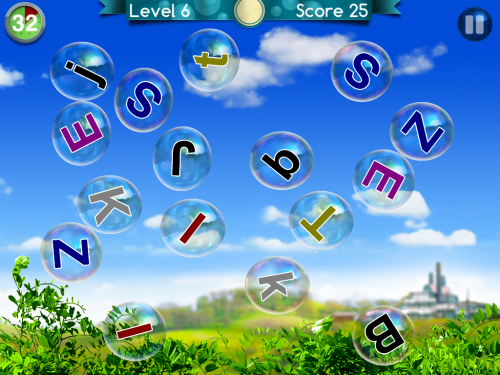 Top FREE Educational Apps for Preschoolers:
Although this is less of an app and more of a portable movie player, it is still nice to have! Watch more than 1,000 videos from your favorite PBS Kids shows anytime, anywhere (with Wi-Fi) in the US! Great for doctor's appointments and airplane rides (just don't forget the headphones).
This interactive pop-up book allows your toddler to count, but won't let him/her recount an object that has already been counted, therefore helping to increase a child's one-to-one correspondence ability. Some of the games are locked until you purchase the app, but the book portion alone is worth downloading.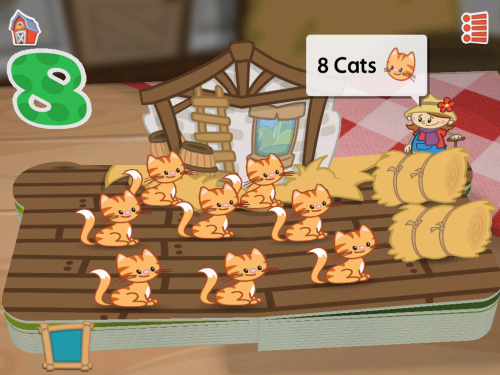 If you don't want to pay for the Handwriting Without Tears App, this is a great (and FREE) alternative that helps your child learn how to write their letters in a fun and interactive way. Like the HWT app, it would be even better if you had your child use a stylus. I also really like this one because it includes lowercase letters as well (unlike the Handwriting without Tears app).
Many of you shared on Facebook that you loved the Starfall Apps. But when I read the reviews, there seemed to be a lot of negative comments about how expensive the App was for ONE game (out of dozens) that are free on the Starfall website (that can't be used on iPads/iPhones due to no flash players). Rather than paying for a Starfall app, I followed the recommendation from Ashley of Life with Moore Babies and downloaded Rover–which makes websites with flash players (like Starfall) accessible and usable!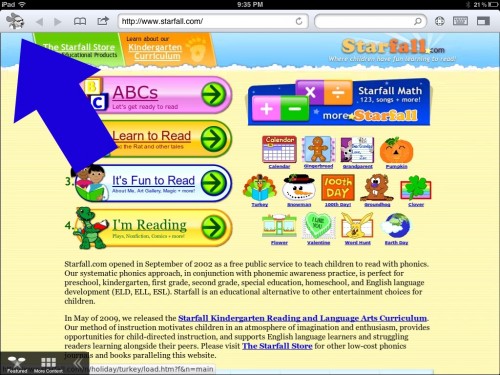 More Educational Apps For Preschoolers:
Free:
Alphabet Zoo:  This simple flashcard-like app goes through every letter of the alphabet, saying the letter name, its sound, and an object that corresponds to it.
Timmy's Kindergarten Adventure (free version)
Paid:  
I didn't purchase these apps and try them out, but they came recommended by readers on my Facebook page.
ABC Wildlife ($2.99):  We downloaded this one when it was free about a month ago. I REALLY like it and would recommend it. Each letter has several real animal examples with letter sounds, games, and videos about the real-life animal.
Tiga Talk Speech Therapy Game ($4.99)
Interactive Alphabet- ABCs ($2.99)
What is your favorite educational app for preschoolers???
Check out our Top 10 Apps for Toddlers as well as the Best Reading Apps For Kids!
A FINAL WORD:  Please remember that iPhones and iPads are just like computers–meaning that you must be vigilant about ensuring your child isn't exposed to any inappropriate content. SecureMama shares a step-by-step guide for ways to secure your iPhone or iPad. Read and implement these suggestions!