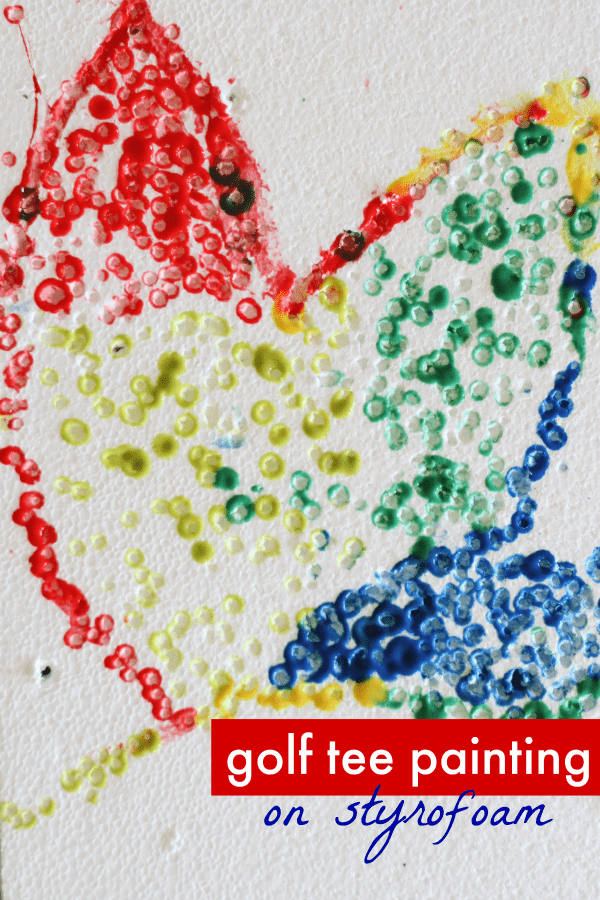 Yesterday I shared with you how we used our pieces of styrofoam for two activities. One was the Letter & Sight Word Pounding activity. The second activity was a bit more creative…we made golf tee and styrofoam paintings! The boys loved this golf tee painting on styrofoam activity!
Here's what you'll need: styrofoam, an egg carton, golf tees, and some paint (which we received compliments of CraftProjectIdeas.com)
1. Pour paint into each cup of your egg carton. Use a golf tee for each individual color.
2. Let your child begin making a design in the styrofoam by dipping the tee in the paint and then sticking it into the styrofoam.
Another variation is writing your child's name on the styrofoam and then having him/her form the letters by dipping the tee in the paint and then onto the styrofoam.
Big Brother made a colorful leaf!
Be sure to check out my new eBook! It's just $3.99–get it as a PDF or on your Kindle.