How to Take Paint Fight Photos (without Ruining All Your Clothes)
This is a sponsored post. I received this product for free. All opinions are 100% mine.
I first stumbled on the idea of Paint Fight photos over at Capturing Joy by Kristen Duke. I was intrigued and knew my boys (and my husband) would get a huge kick out of it. However, I really didn't want to ruin our existing clothes nor did I want to have to buy second hand clothes either.
I was on a mission to take these photos without ruining our clothes. Did I succeed? Well, you'll have to just keep reading. :)
Here's what you'll need:
Washable Paint (make sure it says "washable" on the label)
A large canvas
Squeeze bottles
Paintbrushes
Old Towels (for cleanup)
ARM & HAMMER™ plus OxiClean™ Power PAKS 
A Photographer (my dad came over on a whim and used my camera to take these pics for us–thanks Dad!)
Before the Paint Fight
We filled our squeeze bottles with washable paint and used a chair for an easel. We got dressed (in jeans and white shirts) and then the paint fight began!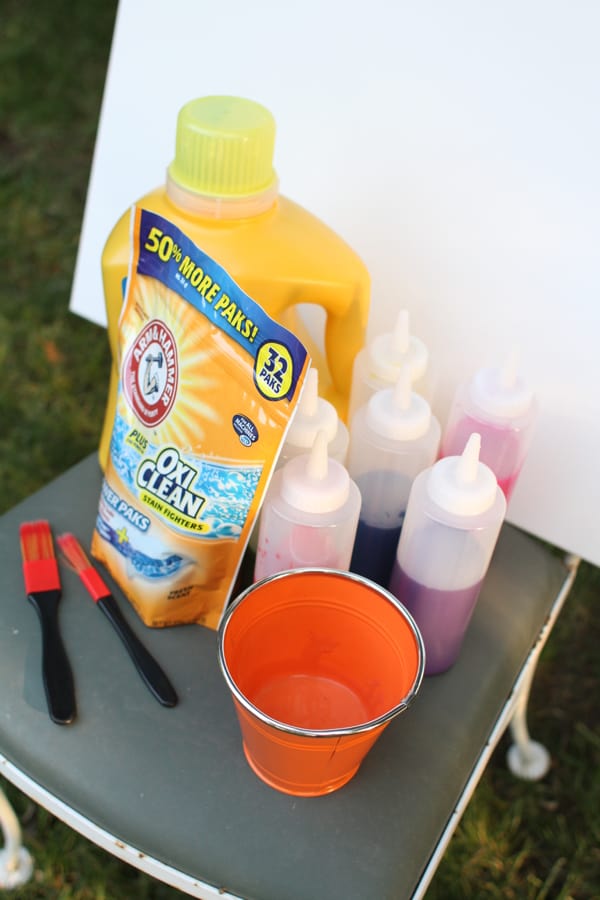 During the Paint Fight
Squeeze paint on everyone else and the canvas. We gave our boys explicit instructions before the paint fight began that they were not to squirt the paint in anyone's eyes.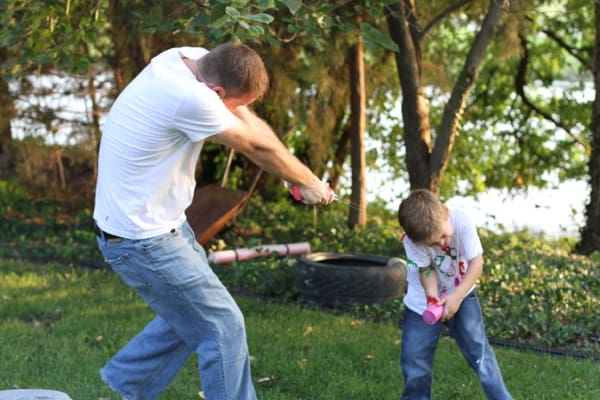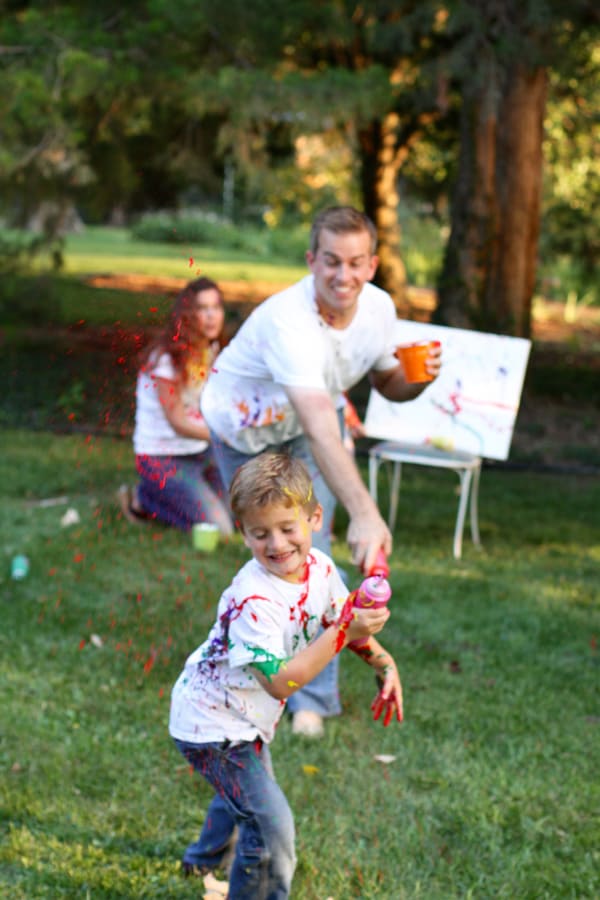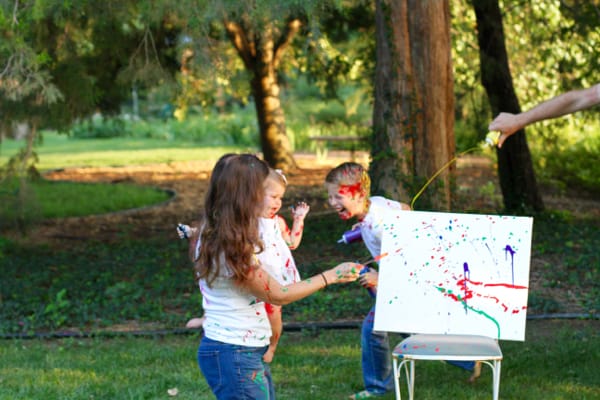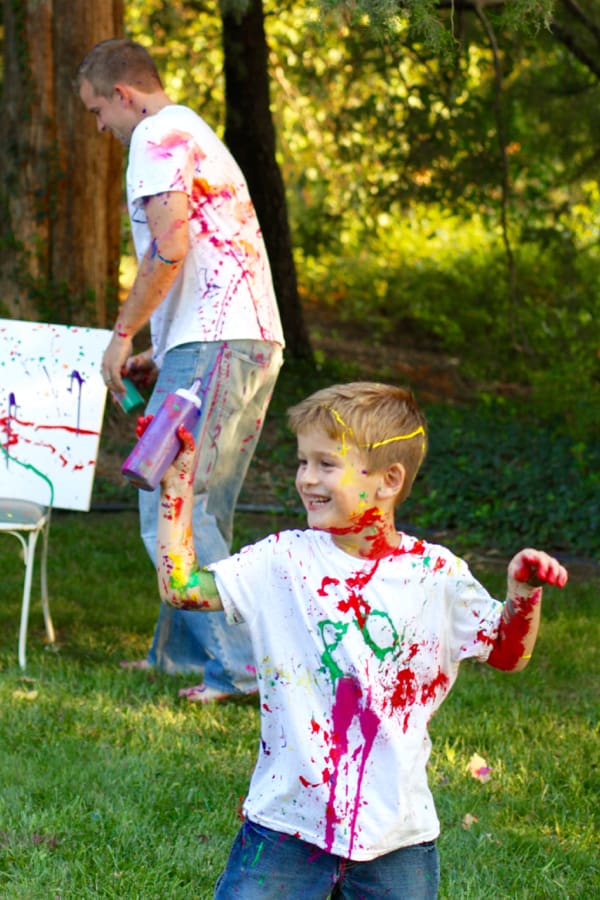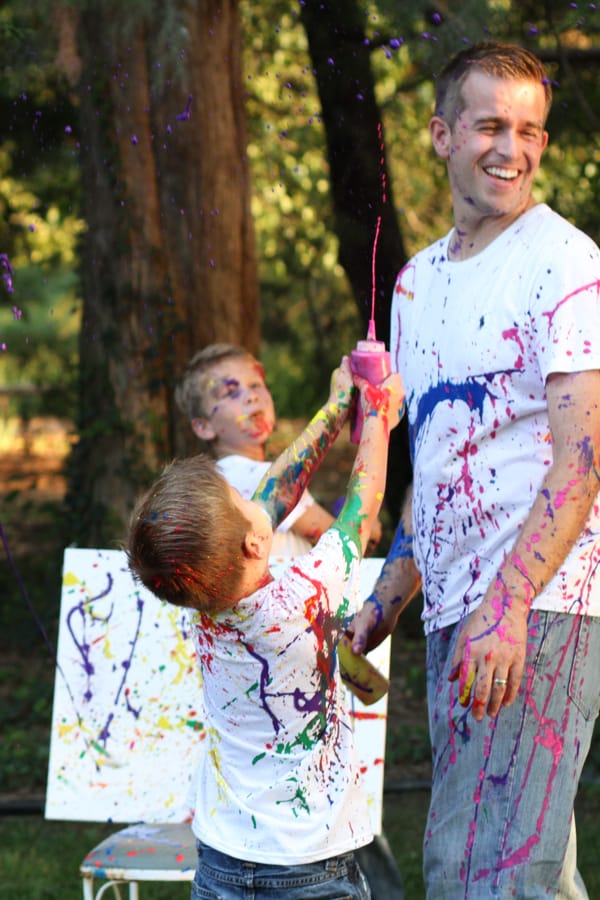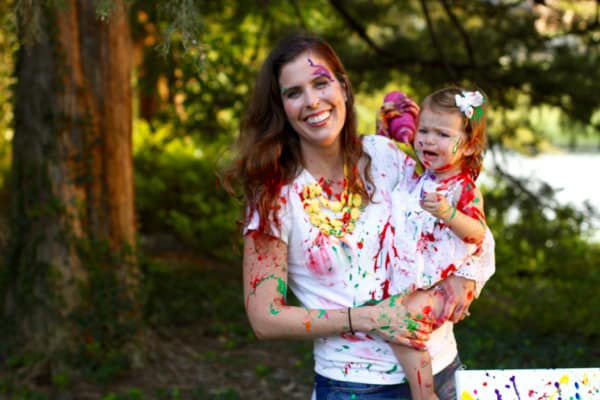 Poor baby girl would rather forget this night…she did not enjoy the paint fight nearly as much as everyone else. :)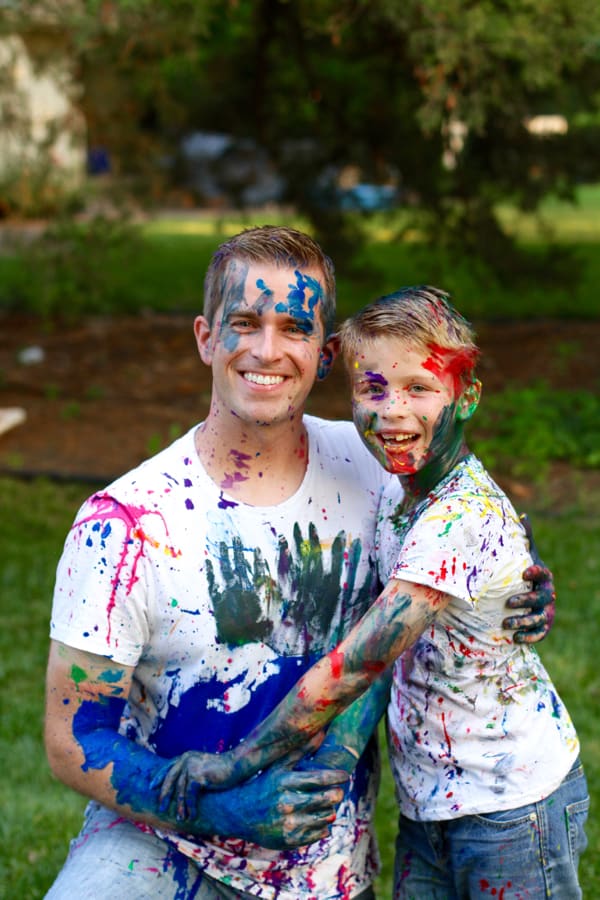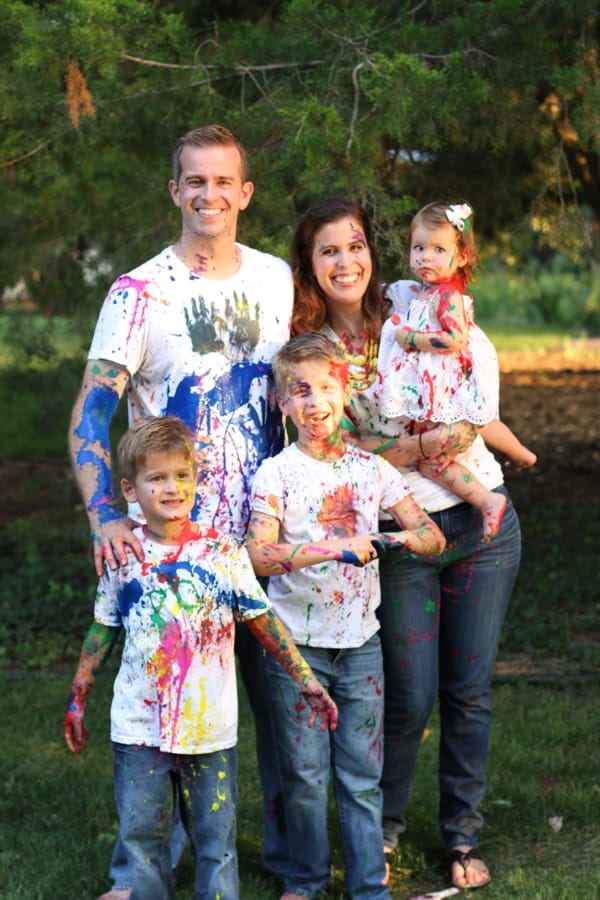 After the Paint Fight
Hose down your kiddos (and yourself) and get as much paint out as possible. Use your old towels to help dry off and immediately take your paint-filled clothes and put them in the sink filled with some Arm & Hammer liquid laundry detergent. This will be the pre-soak.
Once the clothes have soaked for a while, put them in your washing machine along with the handy-dandy ARM & HAMMER™ plus OxiClean™ Power PAKS. Is anyone else as obsessed with the convenience of these little power paks as I am? They clean super well and I love that you can just throw them in with the laundry without having to measuring or pour laundry detergent!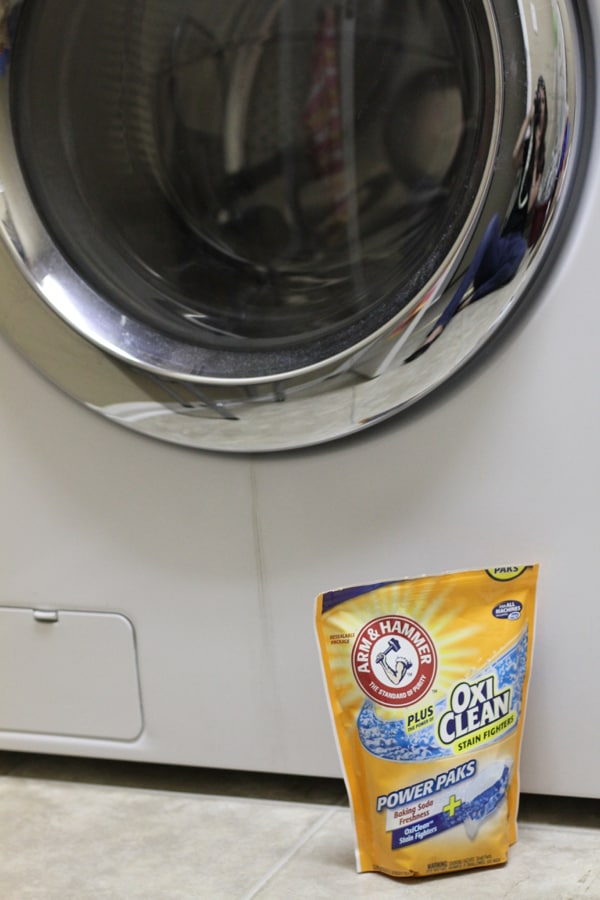 The Verdict
Thanks to ARM & HAMMER™ plus OxiClean™ Power PAKS  almost all of the paint came out of our clothes. The only exception was some of the pink paint on our white shirts and that is because I accidentally used non-washable pink paint (hence the reason I mention multiple times to make sure to use washable paint). Overall, I was super thrilled with our paint fight photos and pleasantly surprised that our jeans survived!
And here is our canvas that will be hanging on the wall very soon. It looked so much prettier (and splattery) until Big Brother decided to smear his hand all over it. Oh well, it is a tangible reminder of a super fun memory!
This is a sponsored conversation written by me on behalf of Arm & Hammer. The opinions and text are all mine.