Cookie-Sheet Travel Activity: Magnetic Sandpaper and Yarn
Over the next week or so, I'll be sharing some simple activities for road trips using a cookie sheet! Believe it or not, a cookie sheet is a great asset to traveling with children…it can sit in a child's lap and it creates an instant work/play space!
I have wanted to try the sandpaper and yarn busy bag idea for a while now, but thought it would also make an excellent travel activity if it was magnetic!
Here's what you'll need:  a cookie sheet, sandpaper (I used 9-inch), magnetic adhesive roll (which we got from CraftProjectIdeas.com), scissors, a ruler, and yarn. Optional:  A Zipper pouch to hold the yarn.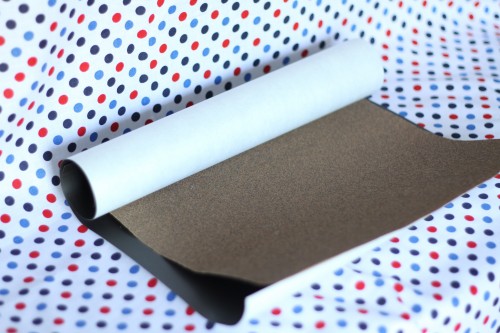 1. Cut the magnetic adhesive roll the same size as the sandpaper.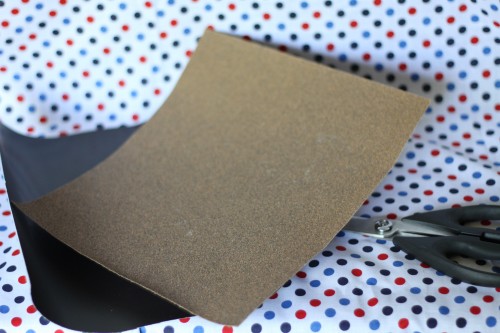 2. Place the magnetic sandpaper onto the cookie sheet.
 3. Measure and cut various colors of yarn.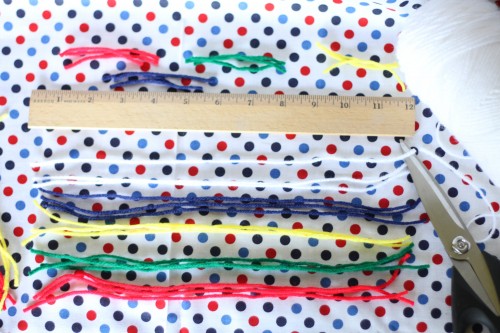 I used red, blue, yellow, green and white yarn. I cut 3 pieces of each color in the following sizes:  12-inches, 6-inches, and 3-inches.
 Keep the yarn pieces in a zippered pouch or sealable plastic bag.
What is your favorite activity to take on road trips???