Experience Gift Idea: 12 Months of Pre-Planned "Dates" with Your Kids

Update:  For Families with 3 or 4 Children, I created a printable "Experience Gift Schedule" that makes scheduling one-on-one time more manageable for larger families. Go here to learn more!
When thinking about Christmas gifts for our oldest two boys this year, my husband and I decided that we wanted to focus more on an experience gift rather than more junk toys. Our boys are at the ages where they love going on "dates" and spending one-on-one time time with each of us. So this year, we will be giving them 12 Months of Pre-Planned Dates…my husband will take each child one month and I will take him/her the next month.
We tried to pick an assortment of activities…some that are new and exciting (the boys will get to see the Harlem Globetrotter's in February) and some that are beloved and inexpensive (going to the zoo and having a picnic at the park). The focus for all the activities is building our relationships with our kids through quality time and fun!
Here's what you'll need:
Monthly Labels
A List of Pre-Planned Dates
Optional:  Gift Cards for each Date
Recommended:  Pamphlets or Tourist Brochures
I tried to find some brochures from each business or tourist pamphlets for each of the places we were going. Even though we have already been to many of these places, the brochures make it seem a bit fancier.
If you choose, you can also go ahead and insert gift cards or tickets for each pre-planned date. We did this for a few of our dates and for the rest, we will just pay for them when the time comes.
Here are some ideas for activities to do on your "date":
Put all pamphlets and gift cards in each month's envelope and wrap it up for a super special gift that truly does keep giving month after month!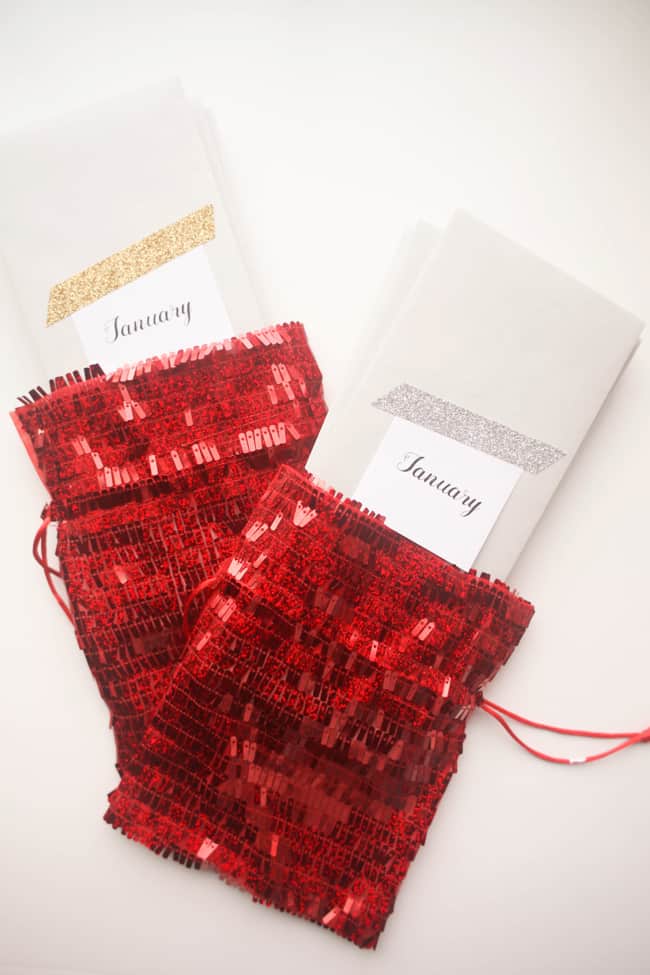 Update:  We have this gift to our boys two years ago this Christmas. It is still their favorite gift to date! Unfortunately, adding my daughter into the mix seemed impossible as it was already EXTREMELY DIFFICULT to schedule all of these dates with just the two boys. So we are trying something new this year:  An Experience Gift Schedule! This is ideal for larger families with three or four children. Every month each child will either get to go on a date with Mom, a date with Dad, or they will choose a family activity (rent a movie, choose a restaurant, pick a board game, etc). We will be giving this to our children on Christmas morning (along with any pre-planned tickets or gift cards we have purchased. Go here to choose one of these beautiful schedules to print!
What other places/ideas do you have for going on dates with your kids?