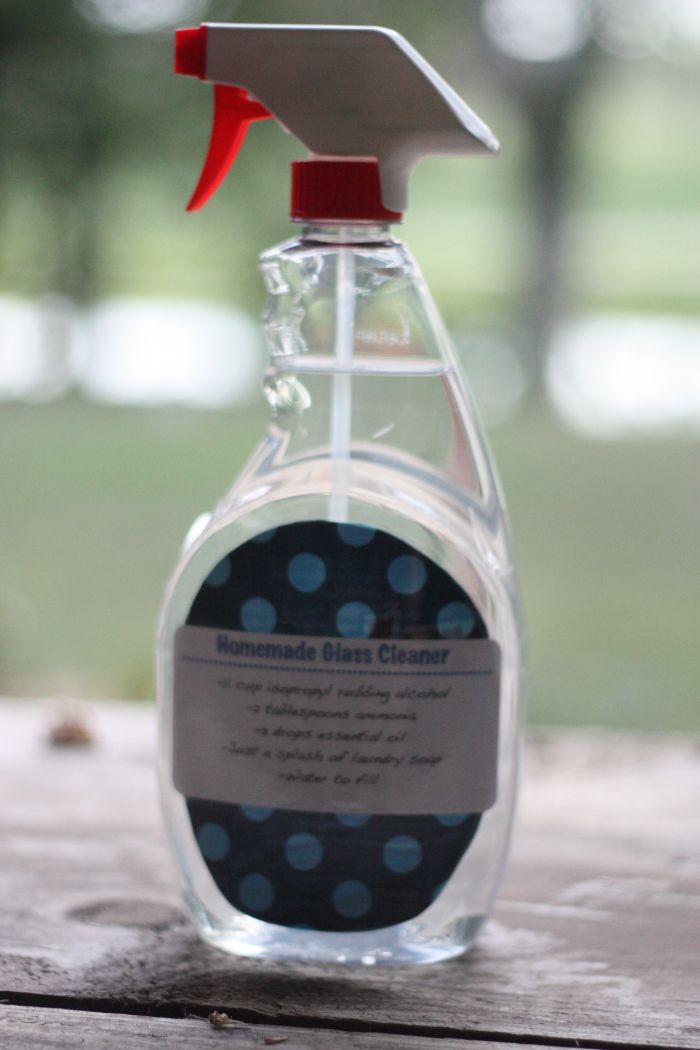 I've never been so excited to clean my windows! I found this recipe for homemade window cleaner while browsing Pinterest. And the best part is…I had every single one of these ingredients on hand, so I spent a whopping $0.00 making this! So much for the $3.47 I would have spent picking up some of the name brand glass cleaner at the store this weekend.
I tweaked the recipe slightly because I can't stand the smell of ammonia and added a few drops (3 to be exact) of essential oil.
This is what you'll need:  an empty spray bottle, rubbing alcohol, ammonia, liquid laundry soap (store-bought or homemade) and lavender essential oil. Go here for the measurements (plus a few drops of essential oil).
Just dump the measurements of ingredients into the rinsed bottle and fill the rest of the way with water!
I made some labels with the recipe. You can download them here. I thought perhaps this, along with the homemade liquid laundry soap, would be a fun homemade gift!
And my back door is looking quite lovely, if I do say so myself…
*Please note:   This post is intended for adult-use only. Do not involve your child in any part of this process. Be sure to keep this homemade glass cleaner, as well as any other cleaning products, out of the reach of your child.