Forty-nine wonderful ideas were shared last week. Here are just a few…
Science Sparks shares a wonderful experiment for adding colors to flowers (or even celery) through transpiration!
Make your own Scratch and Sniff picture over at the Mud Pie Makers. This would be an excellent "smell" activity for a unit on the five senses!
Find out how to create this fun number game (using items you already have) over at Save Money, Live Joyfully! I love that the tweezers were incorporated as well to add a little fine motor practice!
Have an idea or activity to share??? Link up below! Next week I'll be sharing my favorites from the ones you submit!
Feel free to add the button to the post you're submitting!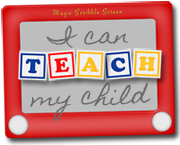 [field name=embed]