I hope you had a wonderful Thanksgiving! Ours was filled with lots of laughter and family time. But it certainly was exhausting, so I'm ready to get back into a routine. :) Here are some of the wonderful ideas shared last week.
Celebrate Everyday with Me shares their family's fun First Day of Snow Tradition. We haven't had our first snow of the year yet (unless you count a few flurries here and there) and I think this would be such a fun tradition to start with our family!!
The Mud Pie Makers shares this great idea for creating a matching game using pictures of each person in your family! How cool!
If you have a school-aged child, you might be interested in this…FlapJack Educational Resources has a free download for a Math Facts Bottle Cap game!
Have an idea or activity to share??? Link up below! Next week I'll be sharing my favorites from the ones you submit!
Feel free to add the button to the post you're submitting!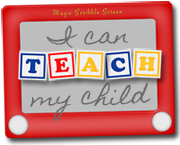 [field name=embed]