There were lots of wonderful ideas shared last week! Here are just a few…
Learn how to create a light-up Christmas tree over at the Amazing Mess!
Mom Endeavors shares this awesome idea for turning your favorite family photos into popsicle stick puzzles!
Not only did What's Fun Today create their own light table, they also made DIY light table letters and decorations from a milk jug!
Have an idea or activity to share??? Link up below! Next week I'll be sharing my favorites from the ones you submit!
Feel free to add the button to the post you're submitting!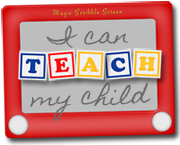 [field name=embed]