Lots of great ideas were shared last week. Here are just a few:
MomsTown Calgary North shares this cute idea for making an Alphabetical Advent Calendar: Christmas Activities from A-Z.
Our boys would absolutely love this letter hammering from What's Fun Today? What a great way to promote learning and fun!
Have you ever wondered what exactly 'curds and whey' are in the "Little Miss Muffet" nursery rhyme? Science Sparks shows you! And they also show you how to make some plastic milk!
Finally, Living Montessori Now shares the mother-load of all December Family Activities!
Have an idea or activity to share??? Link up below! Next week I'll be sharing my favorites from the ones you submit!
Feel free to add the button to the post you're submitting!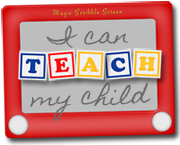 [field name=embed]