Whenever Big Brother sees his Uncle Chris, he always asks to play "Angry Birds" on his phone. And as a doting uncle does, Uncle Chris will always oblige. Because of Big Brother's love for Angry Birds, Uncle Chris thought these two stuffed 'angry birds' would be a great Christmas present for Big Brother.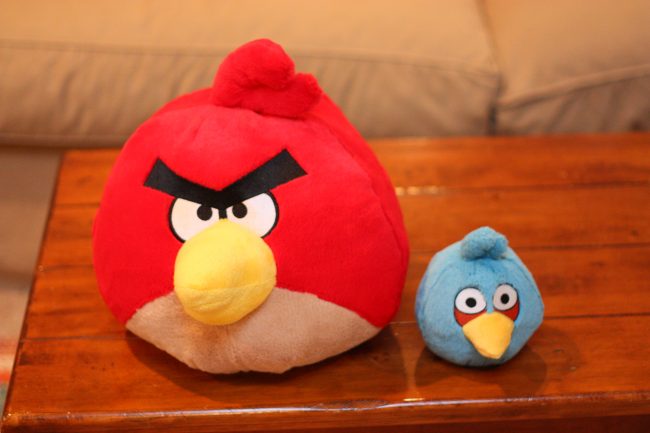 And they were!
Receiving these stuffed angry birds naturally led us to using our Jumbo Cardboard Blocks (one of our favorite 'toys') to have some Angry Bird 3D fun!
First, the boys and I built a tower taller than both of them…
Then, they each threw one of the angry birds to knock the tower over!
After that, we built another tower…
And we knocked it over again!
This fun game lasted for about 30 minutes, time that was full of building towers and knocking them down! And before you think this was just ALL fun and games…did I mention that it's great for gross motor (throwing) and cognitive development (stacking blocks)? :)
Since I'm guessing most of you don't have stuffed angry birds lying around your house, you could just draw a face on a regular ball (or simply pretend) and have an equally amazing time!
Enjoy!