'Are You My Mother' Sensory Tub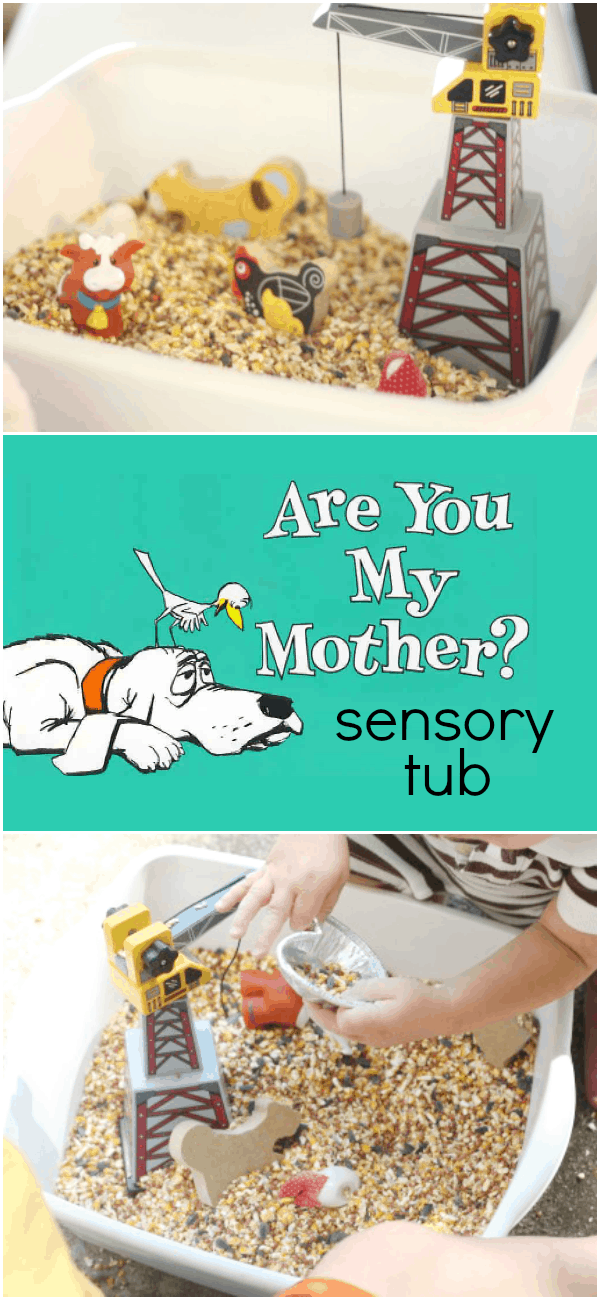 After our Cloudy with a Chance of Meatballs Sensory Tub, I thought it would be fun to do more sensory tubs inspired by some of our favorite children's books! The Are You My Mother? Board Book is one of Little Brother's favorites lately.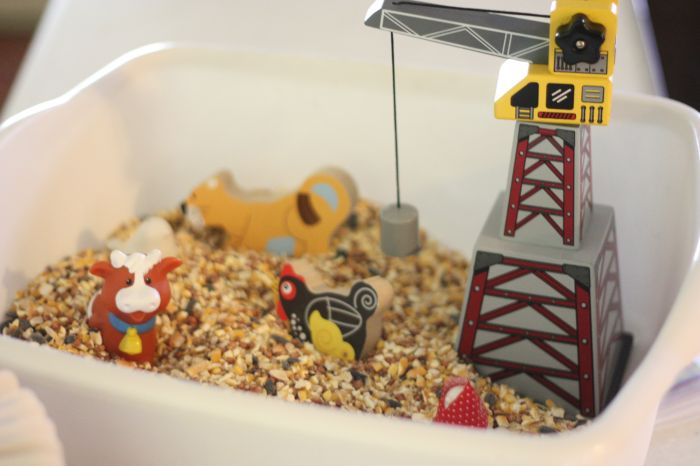 Thankfully, a quick check around the house and we had all of the necessary "characters", except for a dog…how ironic. Our dog Sage came outside with us, so that counts, right? I also used some birdseed I had purchased several months ago. I had intended
 to make about 200 birdseed hearts for my sister's wedding favors…but decided against it after making the first batch! ;)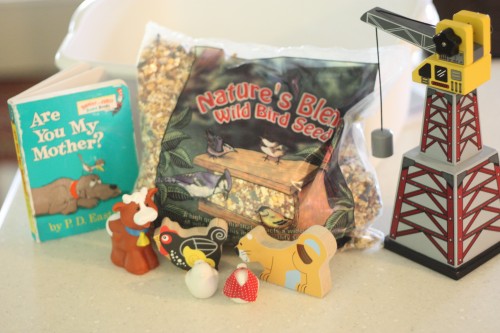 I read the boys the story while we were outside…they LOVED reading outside. We'll have to do that more often!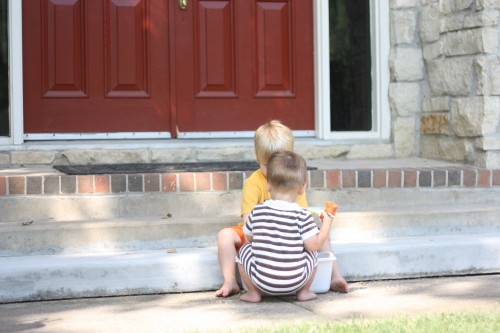 I always think it's hilarious when I see kids squat while they're playing…it's gotta be uncomfortable!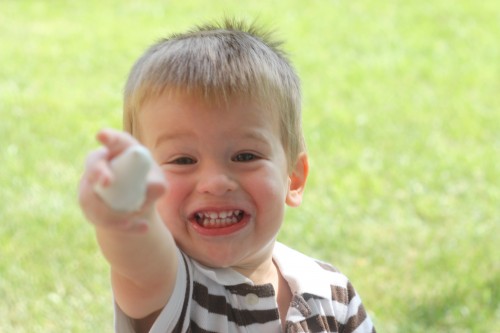 Little Brother was so excited to find the baby bird!
Be sure to hang on to your birdseed…I'll share why later!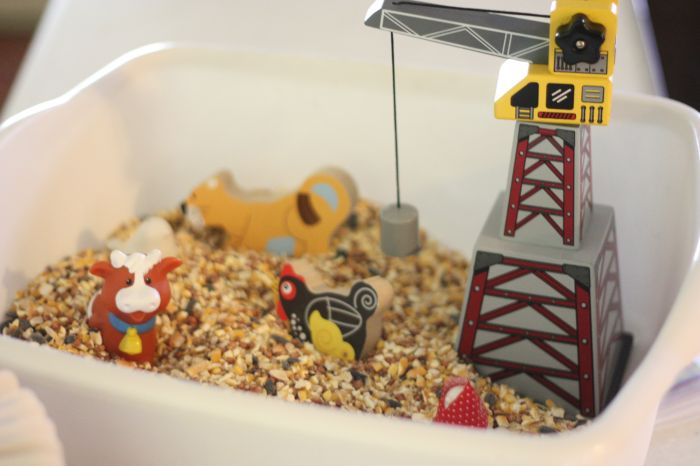 What is your favorite children's book that you would like to be used as inspiration for a sensory tub???