Baby and Toddler Activity: Fun with an Emergency Mylar Blanket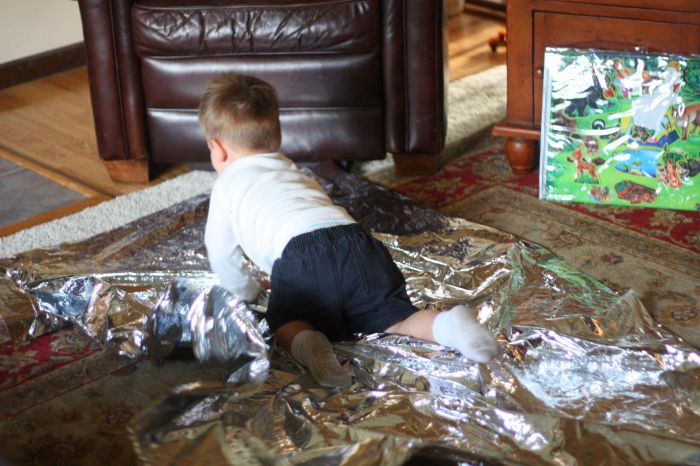 Prince Charming ran a half marathon last Sunday. It was a relatively cool, rainy morning. At the end of the race, all the runners were offered one of these emergency mylar blankets to warm up (or at least that's what I'm assuming their intended use was). Prince Charming didn't want one, but I talked him into getting it anyway because I knew the boys would have fun with it!
And fun was certainly had!
The boys loved the texture of this mylar blanket and literally went a little crazy crawling, running, and jumping all over it!
I don't have any "babies" anymore *tear*, but I can imagine laying a baby on this blanket and letting them crawl around on it. Some babies would probably love it and others might hate it. But it would be a great sensory experience nonetheless.
Plus, it is shiny. All babies love shiny things, right?
I've been told you can purchase these blankets in the camping section of most stores for around a dollar. Or you can buy them here.
Have fun!!!