Earth Day Coffee Filter Craft
This post was first published April 2012.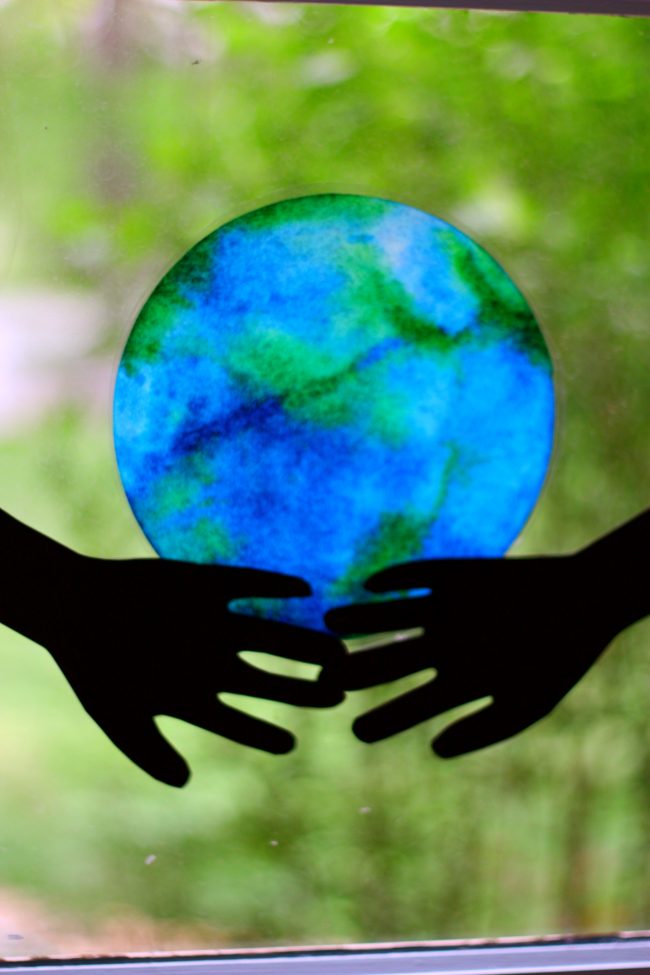 Earth Day Coffee Filter Art
With Earth Day just around the corner, I thought the boys would enjoy making a "stained glass" earth out of coffee filters (just as we have done with Bob & Larry, butterflies, and pumpkins!
As we were making these, I thought it would be a great opportunity to reaffirm to the boys how God created the Earth and everything in it.
It also made me think of the old Sunday school song, "He's Got the Whole World in His Hands." My original plan was to just create the "stained glass" Earth, but then I thought some hand prints holding the earth would also be cute!
How To Make A "Stained Glass" Earth
Here's what you'll need:  
white coffee filters
green & blue markers
contact paper
laminator
a spray bottle with water
black construction paper
scissors
clear tape to secure it to your window
How To Make A Coffee Filter Earth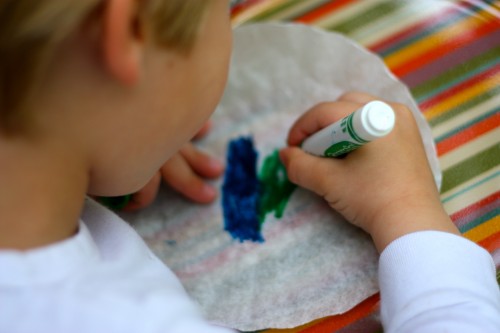 1. Lay one coffee filter onto a wipeable surface and let your child begin using their markers to color it. Encourage your child to fill in as much as he/she can with the marker as the colors will be darker and more vibrant with the more color you put on there.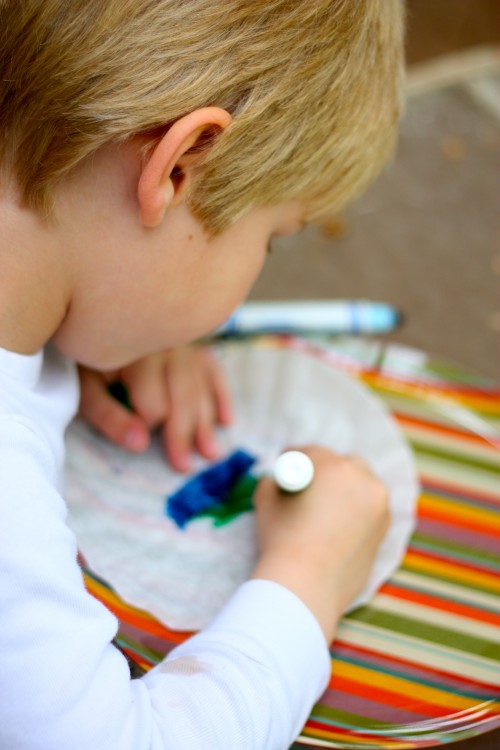 Big Brother working hard!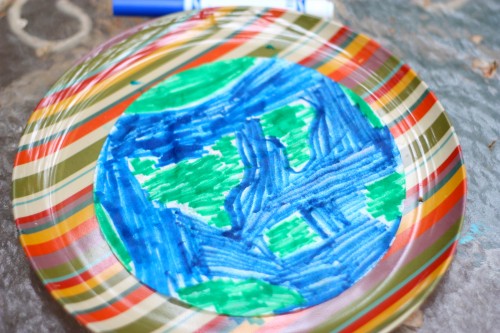 Little Brother was finished after about 2 minutes, so I finished his for him.
Here is Big Brother with his 'Earth'!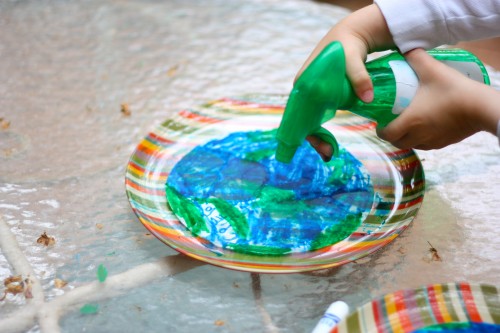 2. Use a water bottle to spray each coffee filter very lightly until each part is just slightly wet.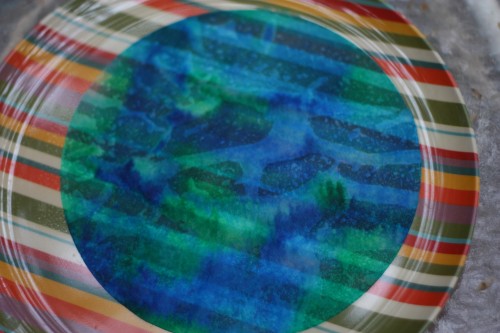 3. Let dry. It will probably take 1-2 hours to dry completely.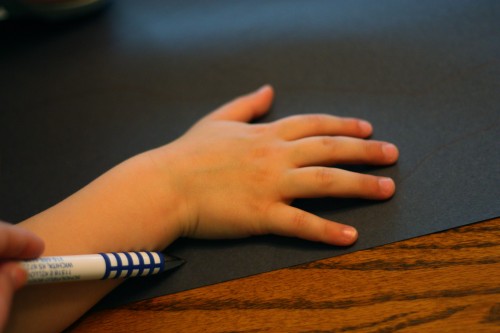 He's Got The Whole World In His Hands
4. In the meantime, trace your child's hand (and part of his/her arm) on a piece of black construction paper.
5. When the coffee filter is dry, laminate both the coffee filter earth and the handprints. If you don't have a laminator, sandwich each between 2 pieces of clear contact paper.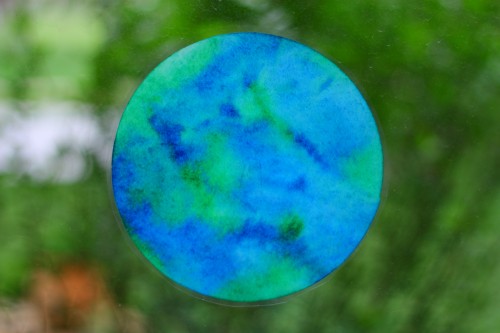 7. Use clear masking tape (doubled over) to secure either just the Earth or the Earth and the hands to your window!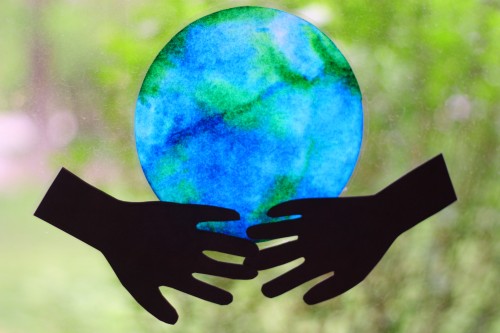 He really does have the whole world in his hands!
Related Book
He's Got the Whole World in His Hands by Kadir Nelson