When I was thinking of fun Olympic Games we could play with the kids, I immediately knew I wanted to make hurdles of some kind. I remembered a post from the May 2012 issue of Family Fun magazine that used pool noodles to make wickets. Simple. Easy. Perfect.
Here's what you'll need:  skewer sticks (or small dowel rods), a hammer (or a meat pounder), and pool noodles.
Apparently, I'm more fond of kitchen tools than real tools. :)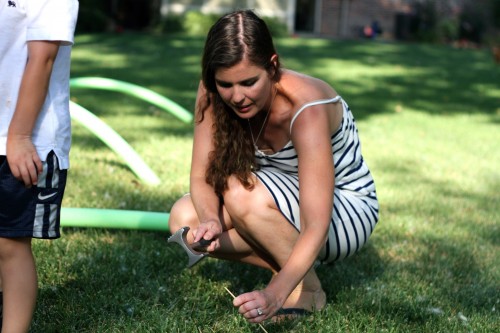 1. Pound the skewer at a 45-degree angle into the ground about halfway. Repeat on the other side so that the skewers are angled towards each other.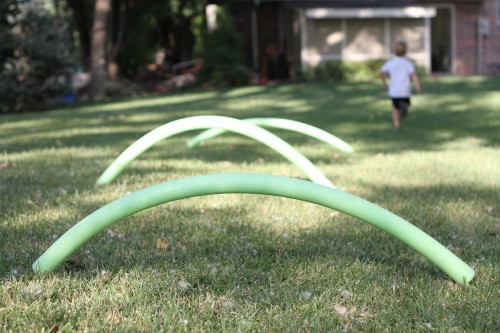 2. Carefully place the ends of the pool noodle into the skewer. Adjust the height as necessary by moving the skewer sticks closer together or further apart. For younger kids, you'll want the skewers farther apart (and perhaps slightly more angled) so that the hurdle is much shorter.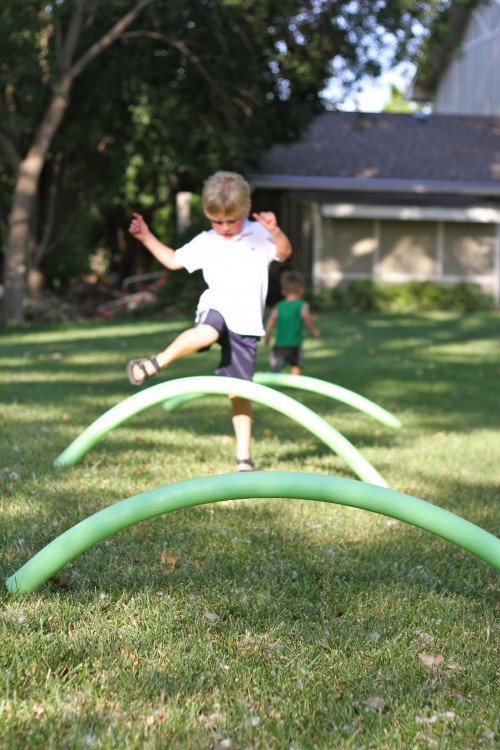 3. Let your child start jumping over those hurdles.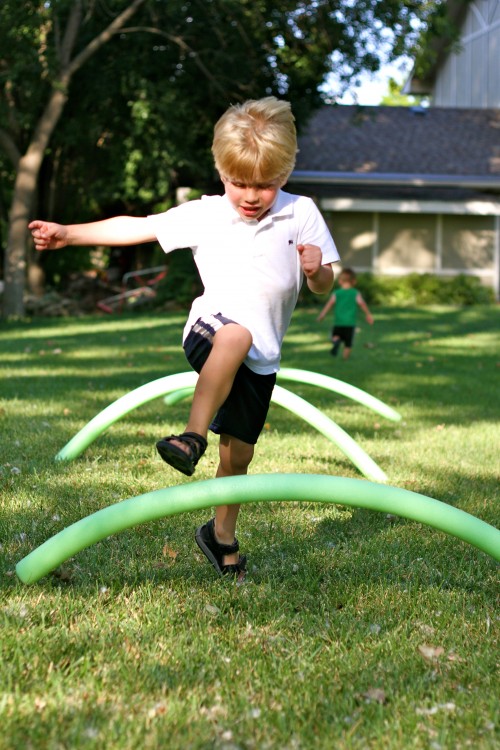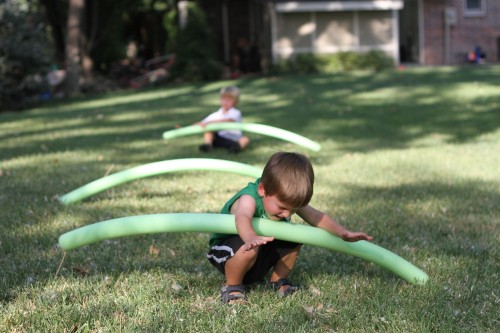 CAUTION:  Make sure this activity is supervised AT ALL TIMES. If your child touches the noodles, they will come off and leave the skewer sticks exposed and sticking out of the ground (as you can see is happening in the picture above). Be sure to be close by to ensure your child doesn't fall on top of one of these sticks.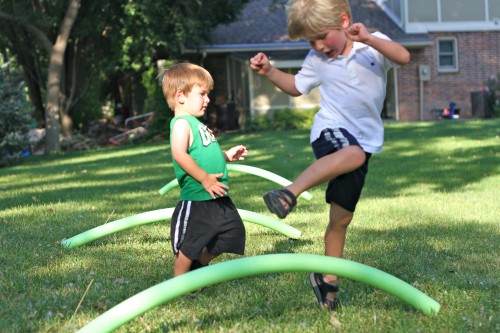 Can you tell which child enjoyed them the most???
These hurdles have produced hours of fun and even withstood the elements for a few weeks!
Download your free Olympic Activities for Kids ebook with this idea and many others by clicking below and entering your e-mail address. You'll immediately receive an e-mail that will have the link to the eBook! If you would rather not be an e-mail subscriber, "like" us on Facebook and then send us a private message to claim your FREE eBook. If you are already a subscriber:  look at the bottom of your most recent e-mail for your link.