Parachute Play for Toddlers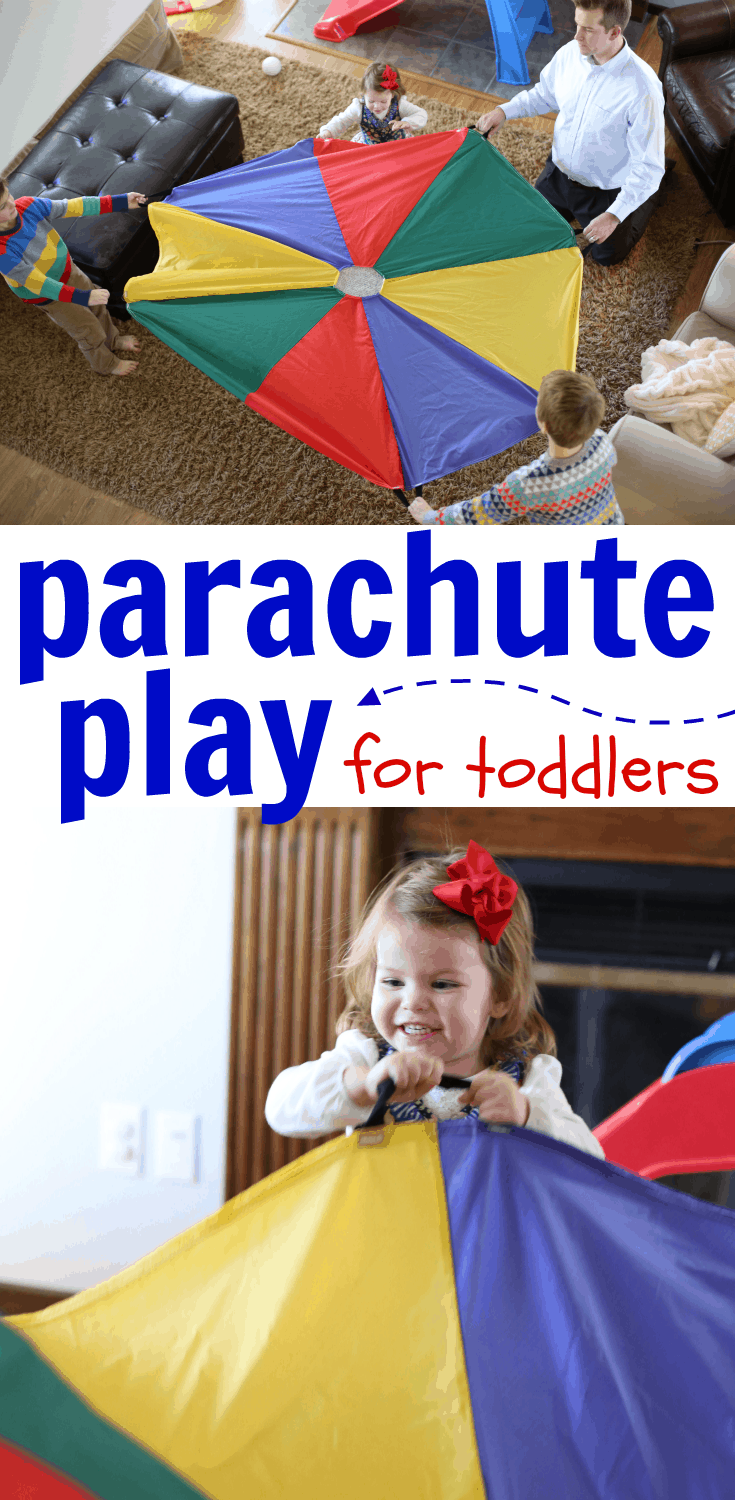 Years ago I bought this 6-foot parachute to use both at home and when I was teaching the 2 and 3-year olds at church. Until recently when Little Sister discovered it, this parachute had gotten little use at home. She is a big fan of the parachute!
This Parachute Play for Toddlers activity is a great way to expel some excess energy and have fun in the process! It is great for gross motor development as your little one uses large muscles to shake the parachute. This is also a fun way for the whole family to enjoy playing together…as it works best with more than two people.
You don't have to buy a parachute to participate in parachute play with your toddler (although this one is pretty fun). You can use a bed sheet or a blanket and achieve the same effect!
When we first got out the parachute, we just had fun shaking it slow, then faster and faster.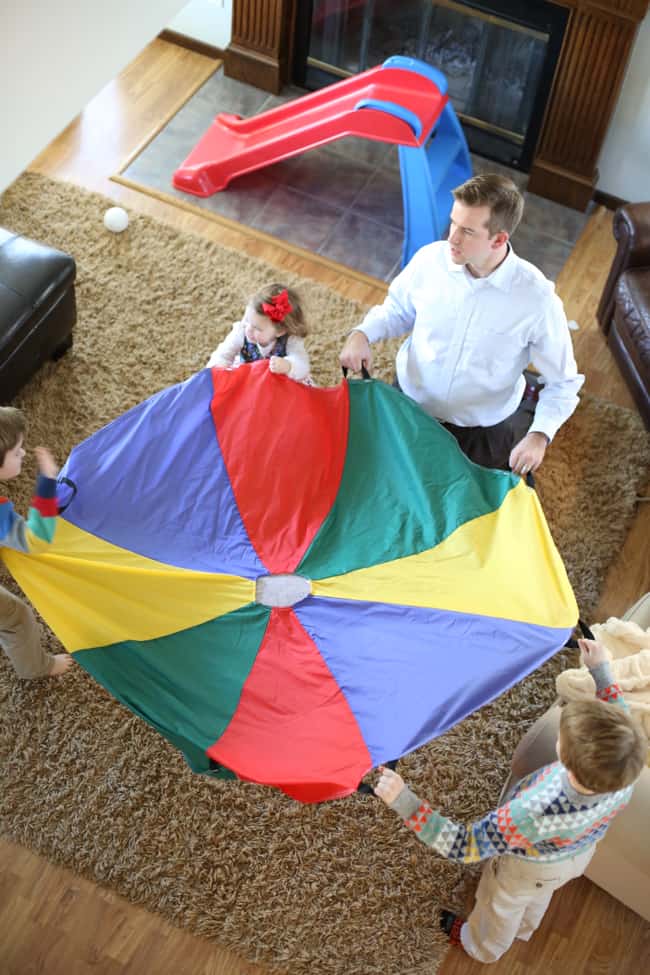 We put some balls on the parachute and watched them bounce around and fly high!
Finally, each kiddo got a turn to sit in the center while we shook the parachute.
(I just had to include this picture because it is too cute!)  :)