Red, White & Blue Bubble Snakes
With the excessive heat and dry conditions, we're trying to find as many ways as possible to have fun this Fourth of July without igniting anything (although we still might do a little of that tomorrow, with the hose nearby).
I found this fun tutorial for making bubble snakes from Housing a Forest. We modified it slightly, but still had a great time (well, until an unfortunate incident…see below for my word of warning).
Here's what you'll need:  empty plastic water bottles (1 per child), a mismatched sock (1 per child), scissors, a bowl, water, dish soap, and some washable tempera paint or finger paint.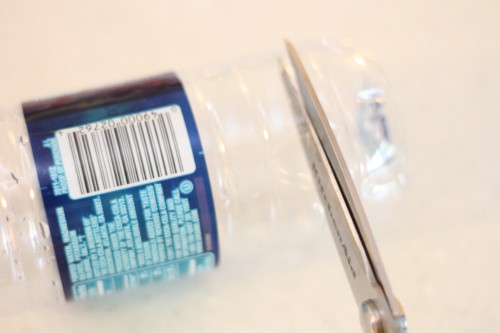 1. Cut off the very bottom of each plastic water bottle.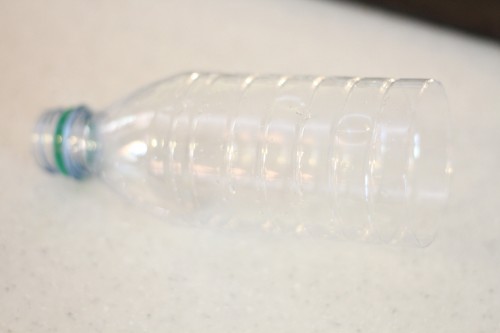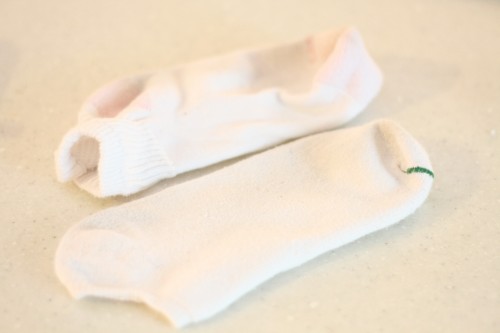 2. Cut your mismatched socks about 1/3 of the way between the toe and the heel.
3. Fit the front of the sock over the hole in water bottle.
 4. Secure with duct tape. (Please note:  I should have made the sock on the right shorter…I think this is what contributed to our incident below.)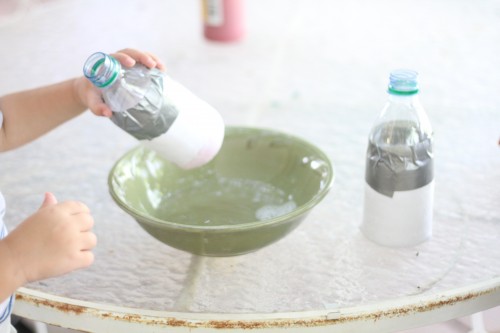 5. Pour some dish soap and a little bit of water into a shallow bowl.
 6. Have your child blow into the part of the water bottle where they normally drink. A snake bubble will quickly appear on the end of the water bottle!
This worked fine for Big Brother…until he accidentally sucked instead of blowing. He ended up swallowing a mouthful of soap. One quick call to Poison Control (just to be safe) and a few glasses of water later, we had nothing to worry about…except for a slightly upset tummy for the next hour. Word of Advice:  Practice showing your child how to blow OUT of the bottle and instruct them not to suck in.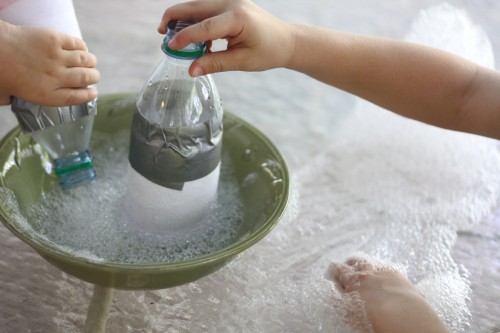 Meanwhile, Little Brother was having a grand old time!
 7. Once you're ready to add some color, get your washable tempera or finger paint.
8. Squirt a little directly on the sock and then dip it back into the soapy water.
 Ta-Da!
 Add a little more paint to make more vibrant bubbles!
What fun activities do you have planned for your family over the holiday???