45 amazing ideas were submitted last week! Here are just a few:
I just love this open-ended art idea from Art for Little Hands. This inkblot reminds me of a chest x-ray!
Do you have a school-aged child who takes a lunch to school everyday? If so, be sure and download these fun lunch box jokes from Sprik Space.
Big Brother would love (with a capital L) this game. Check out how to create your own Number Hockey game over at Toddler Approved.
Have an idea or activity to share??? Link up below! Next week I'll be sharing my favorites from the ones you submit!
Feel free to add the button to the post you're submitting!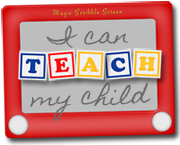 [field name=embed]