Sunflower Batik Art Project for Kids
This Sunflower Batik Art project is perfect for kids of all ages!  The final product is a unique and aged look to a beautiful sunflower print.  Each child's artwork will be unique and different!  
"Home, home on the range!  Where the deer and the antelope play…"  Our state turned 160 years old yesterday on January 29th!  The Kansas state flower is the Sunflower, so we decided to create some art to commemorate our home state with this Sunflower Batik.
Although sunflowers are native to Kansas, batik artwork did not originate in North America.  It is actually an ancient art practice, native to Southeast Asia, that uses wax-resistant dye on fabric.  Because of this, our sunflower batiks are not a "true" batik but rather a representation of the process, modified using paper.  We tweaked the process to fit our purpose and my kids loved it!  We want to try making a true batik using muslin next!
Materials you will need:
–Oil-Pastels
-Cardstock
-Brown Acrylic Paint
-A squirt of hand soap (we used Bath & Body Works foaming hand soap and it worked great)
-Paintbrush
-Access to a sink with water
How to Make a Sunflower Batik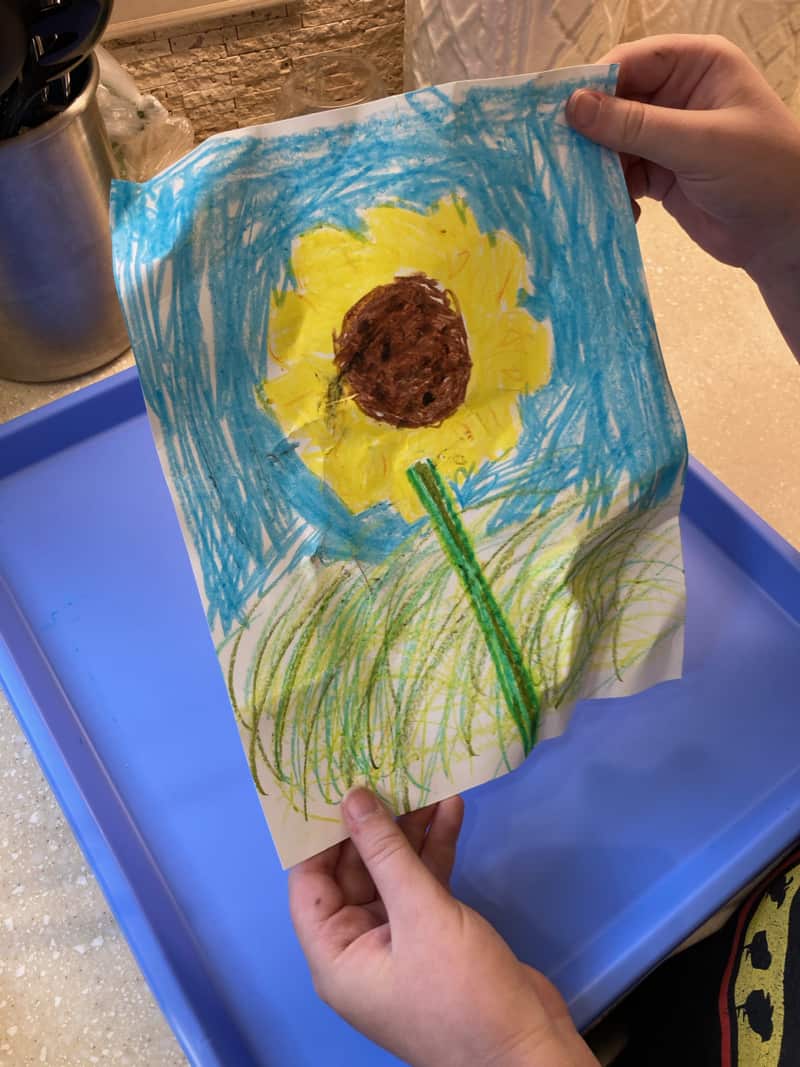 1. Use Oil-Pastels to make a sunflower design on a piece of cardstock paper.
2.  Gently wad up the paper, artwork side in, being careful not to tear the paper.  Unfold the paper and place on a tray.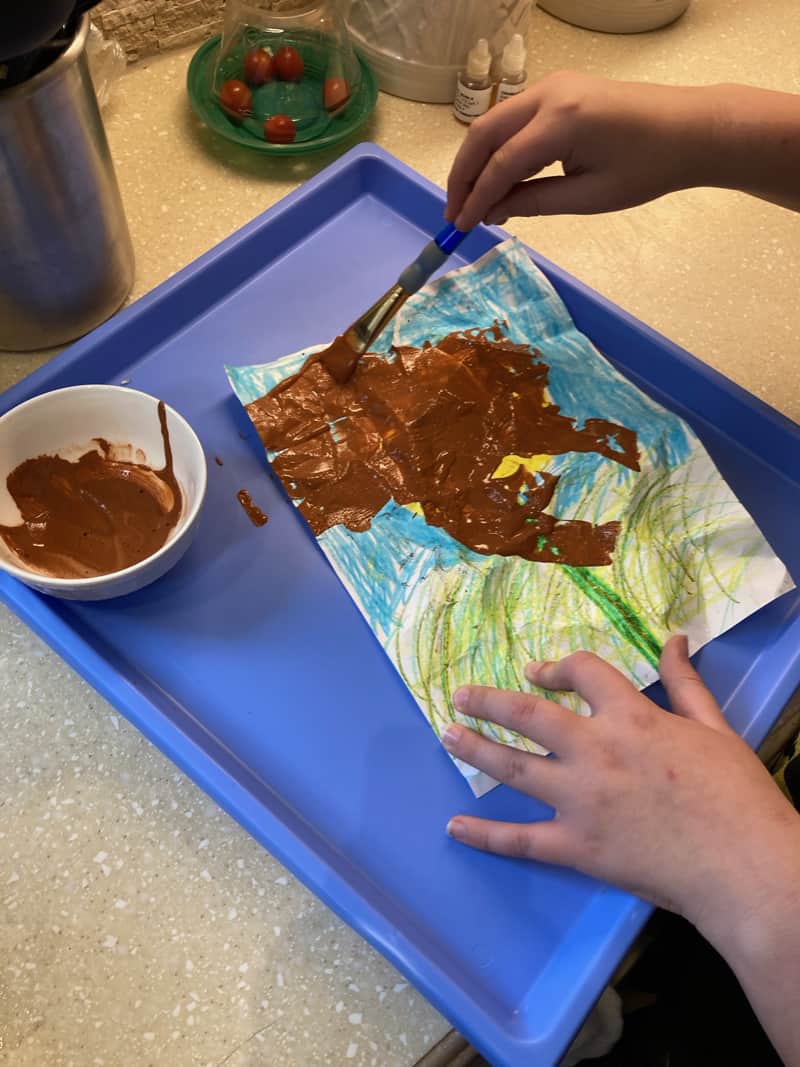 3.  Pour brown paint into a bowl and mix a squirt of foaming hand soap in with the paint.  Use the paintbrush to paint the brown mixture onto the artwork.
4.  Cover the entire surface with the paint mixture.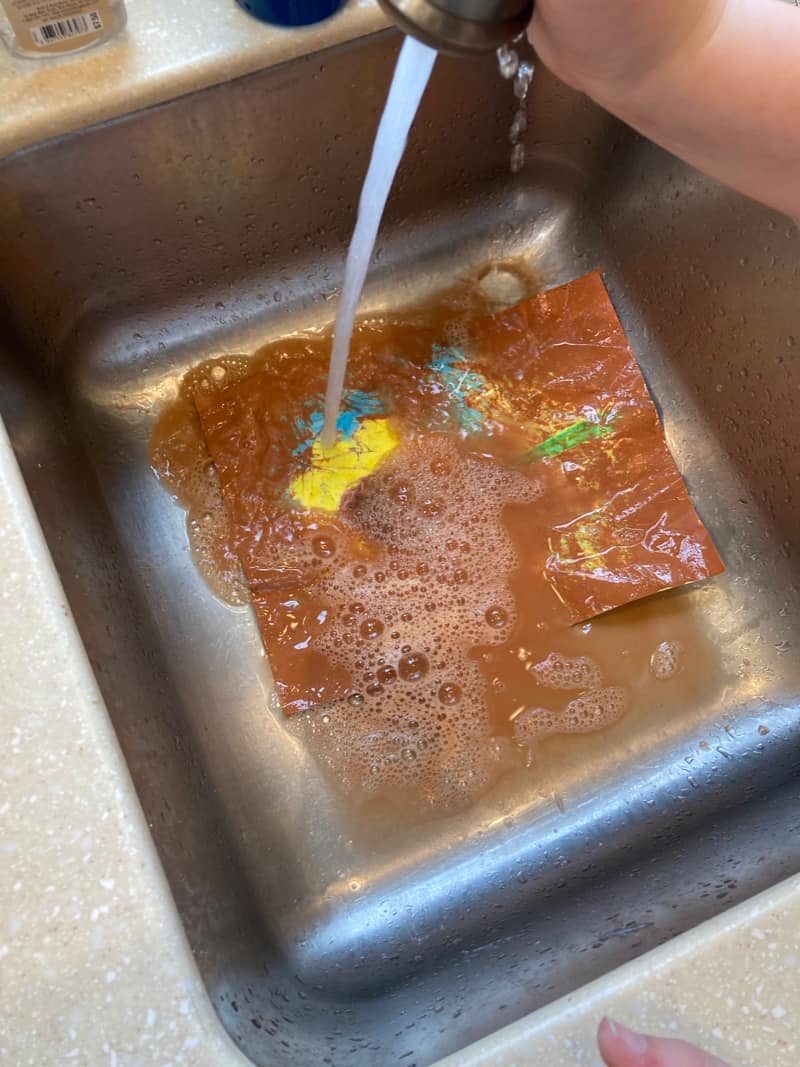 5.  Before the paint dries, quickly (and carefully) rinse all of the paint off of the paper in the sink.  Again, be careful not to tear the paper.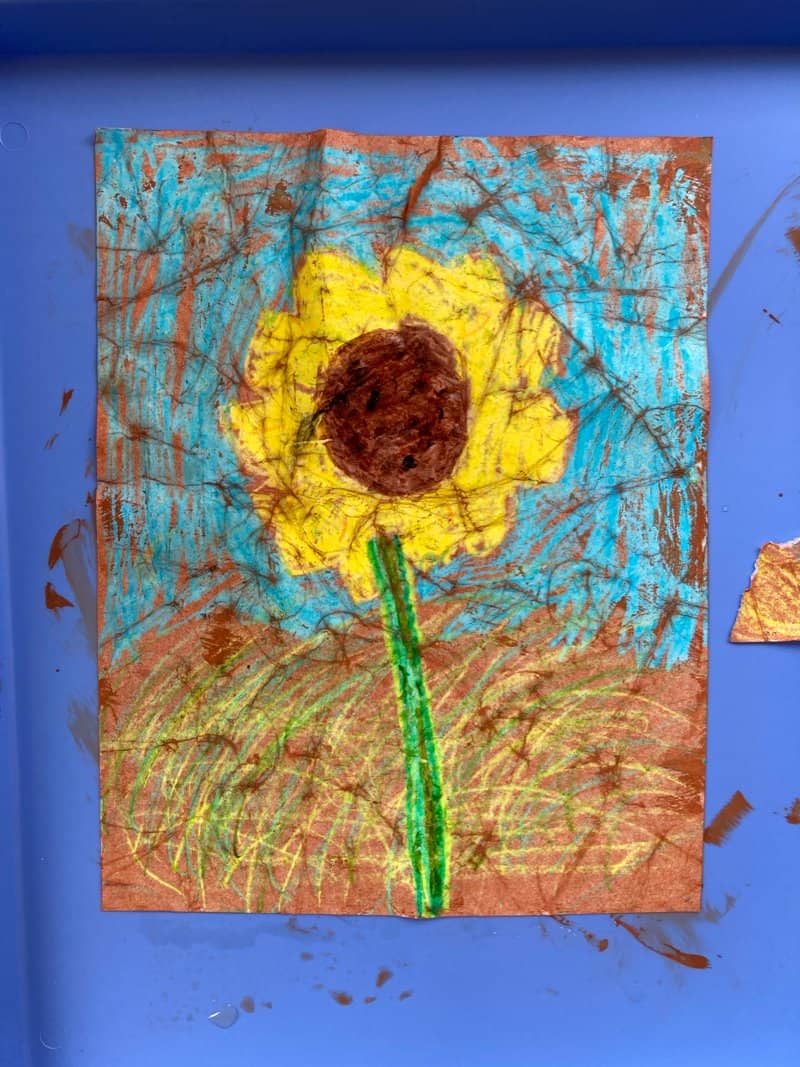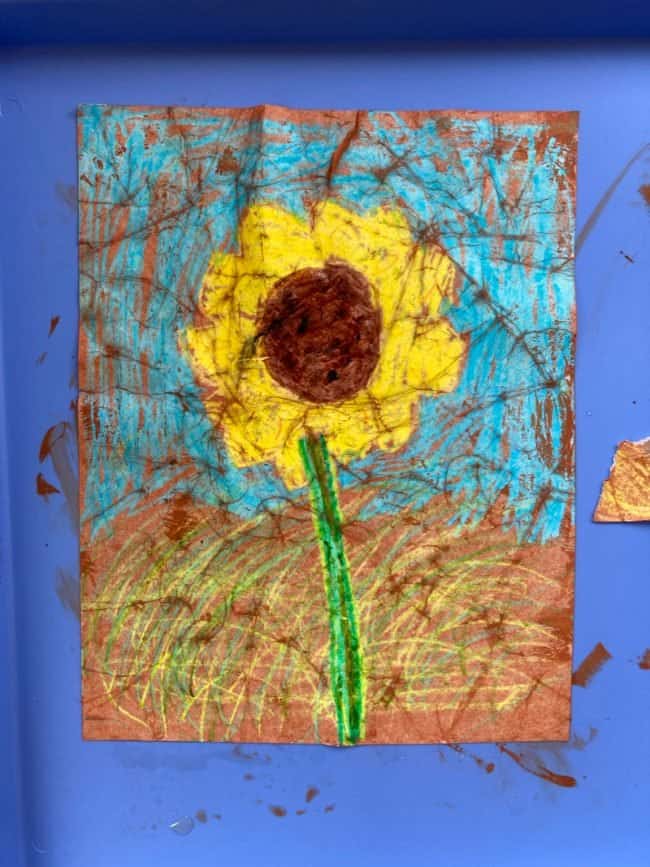 6.  Place the wet paper onto a tray and let it dry.  Once dry, place under a stack of books to flatten.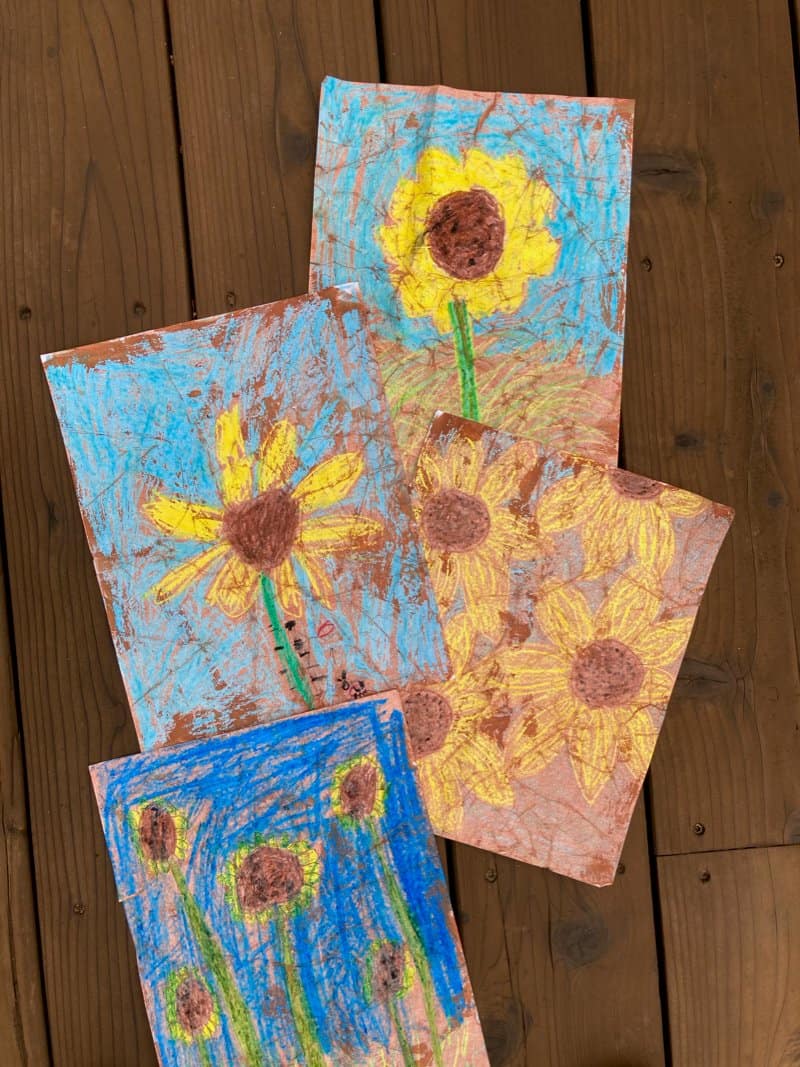 Here are our unique sunflower designs!  I love how they turned out!