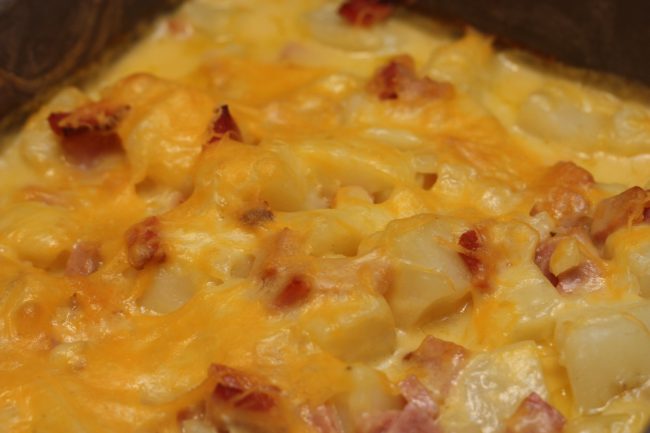 Have any leftovers of ham from your Thanksgiving feast??? Make this warm and hearty Cheesy Ham & Potato Bake!
Here's the recipe (adapted from AllRecipes.com)
4 medium potatoes
1 cup diced cooked ham
1/2 cup onion, chopped
1/3 cup butter or margarine
3 tablespoons all-purpose flour
1 1/2 cups milk
1 cup shredded Cheddar cheese
3/4 teaspoon salt
1 dash pepper
Extra cheese for sprinkling on top
1. Wash the potatoes.

2. Peel.
3. Cube each potato
4. Pour potatoes into a large pot with water and bring to a boil. Simmer for 30 minutes and drain.
5. Meanwhile, dice your ham.
6. In a smaller pot, melt 1/3 cup butter or margarine.
7. Add 3 tablespoons of flour and mix well.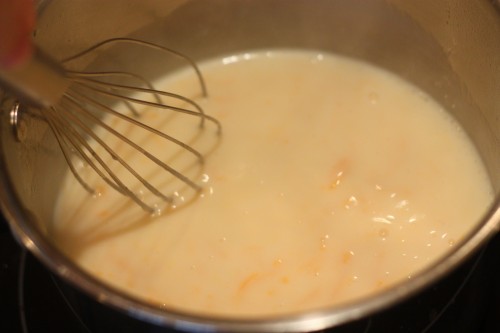 8. Slowly add 1 1/2 cups of milk. Stir continuously until thickened. Then add 1 cup of shredded cheese and stir until it is melted.
9. Grease a 9×13 baking dish and pour potatoes, ham, and onion inside.
10. Pour cheese mixture on top.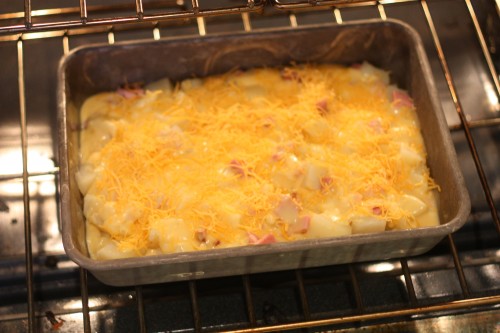 11. Top with a little shredded cheese and cook for 30 minutes at 350 degrees.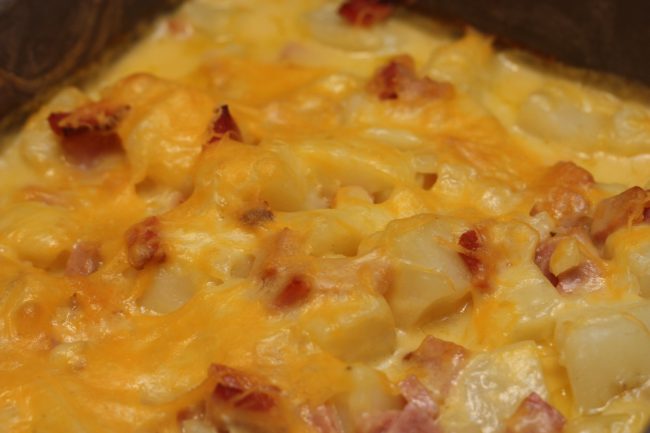 I think this might be the definition of  'comfort food'!