This is my absolute favorite method of cooking roast. It makes wonderfully tender roast that falls apart when it's finished! And it is SUPER easy too! Just slap your roast in your crock pot (fresh or frozen), then add:
2 cans beef broth
1 tsp. minced garlic
Minced onion (just sprinkle as much as you want)
Salt & Pepper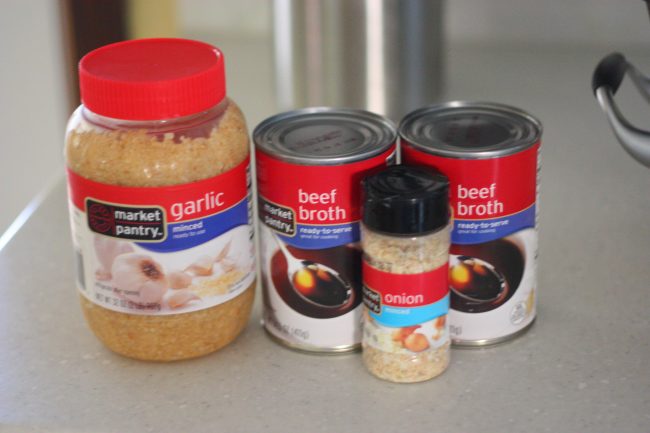 Put your crock pot on low and cook for 6-8 hours.
It should be so tender once it's done that it easily pulls apart. Unfortunately the last three times I've made this roast, I've  forgotten to take a picture once it was finished. So I'm just posting it anyway…without the picture of the fully-cooked, mouth-watering beef. :)
And it normally makes enough that we can use it for two meals…we just mix the leftover beef with some barbecue sauce and heat it over the stove. Then we have barbecued beef sandwiches for another yummy meal!