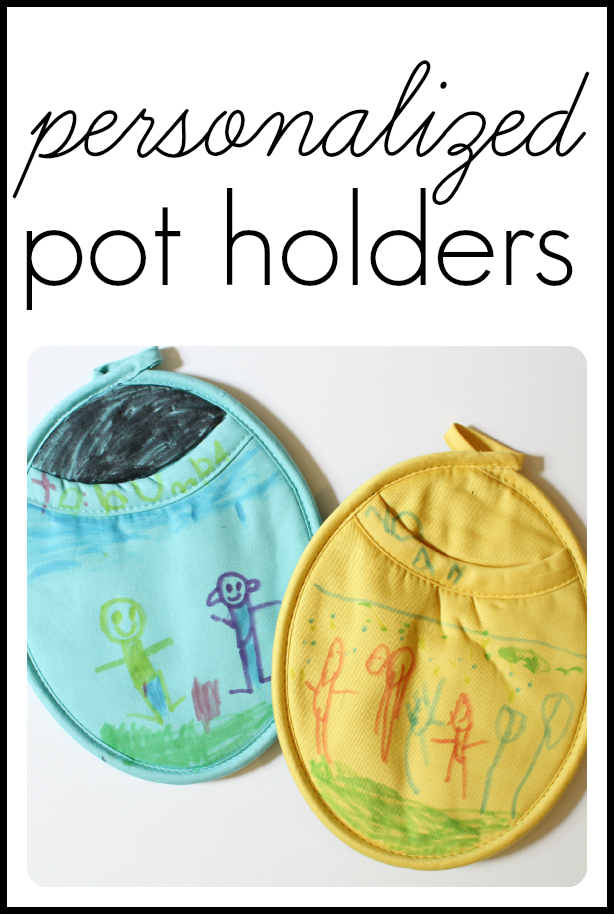 Personalized Pot Holder
Looking for a easy personalized gift for Mother's Day? Or even for a Dad who is no stranger to the kitchen? Why not encourage your child to create a personalized pot holder! Most Moms (and Grandmas) are in the kitchen for a good amount of time each day. When they go to grab something from the oven, what better time for them to think of that precious child?!?!
Oven Mitts and Pot Holders
Here's what you'll need:
solid-colored pot holders
We bought our pot holders at Target for about $3 each. They have a silicone back.
How To Make A Personalized Pot Holder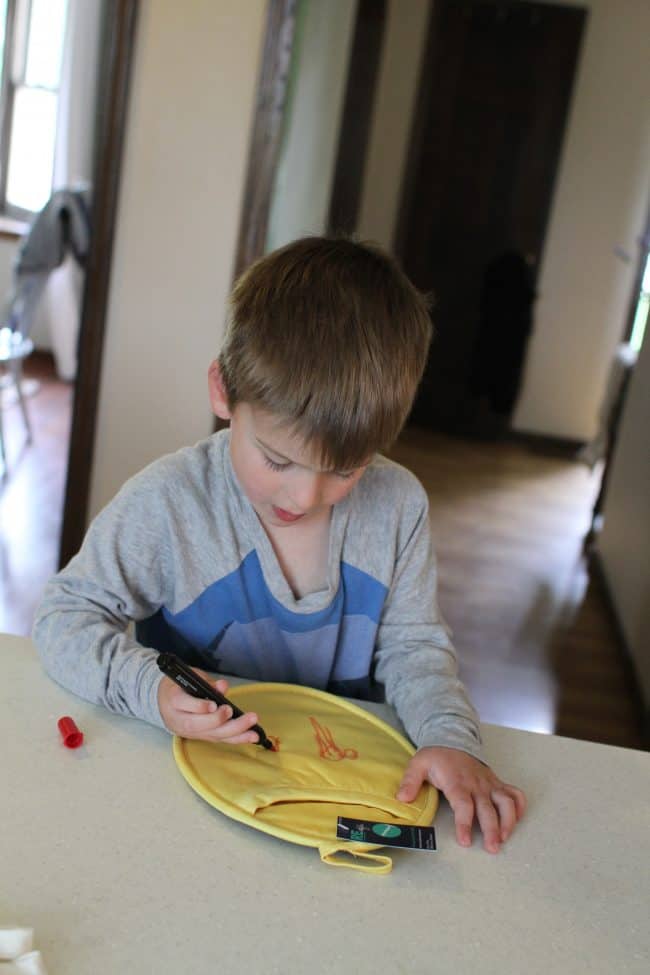 Give your child the fabric markers and encourage him/her to make a beautiful picture on the pot holder!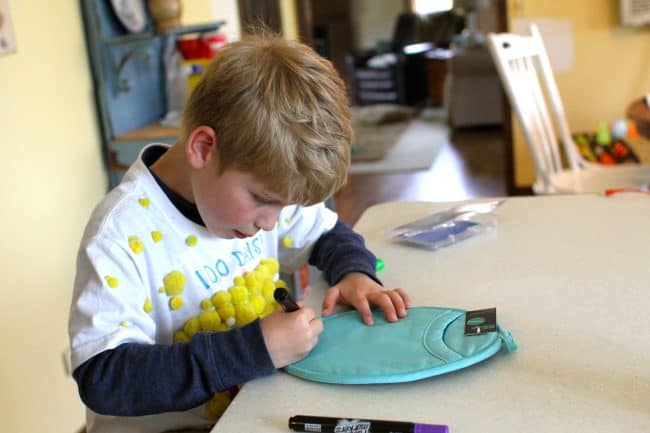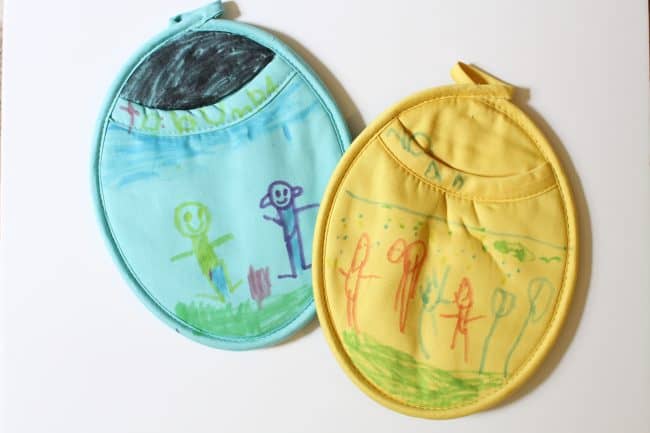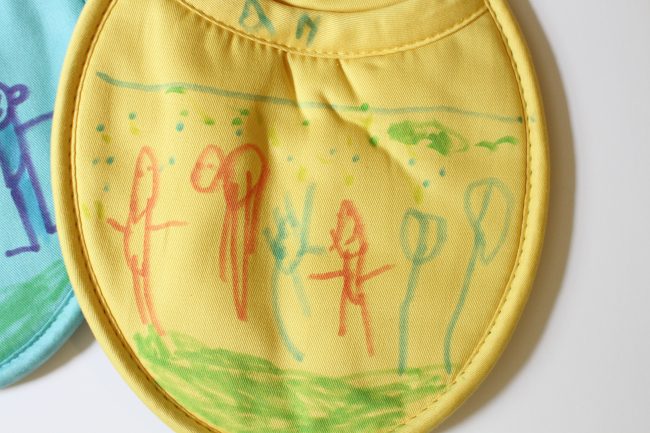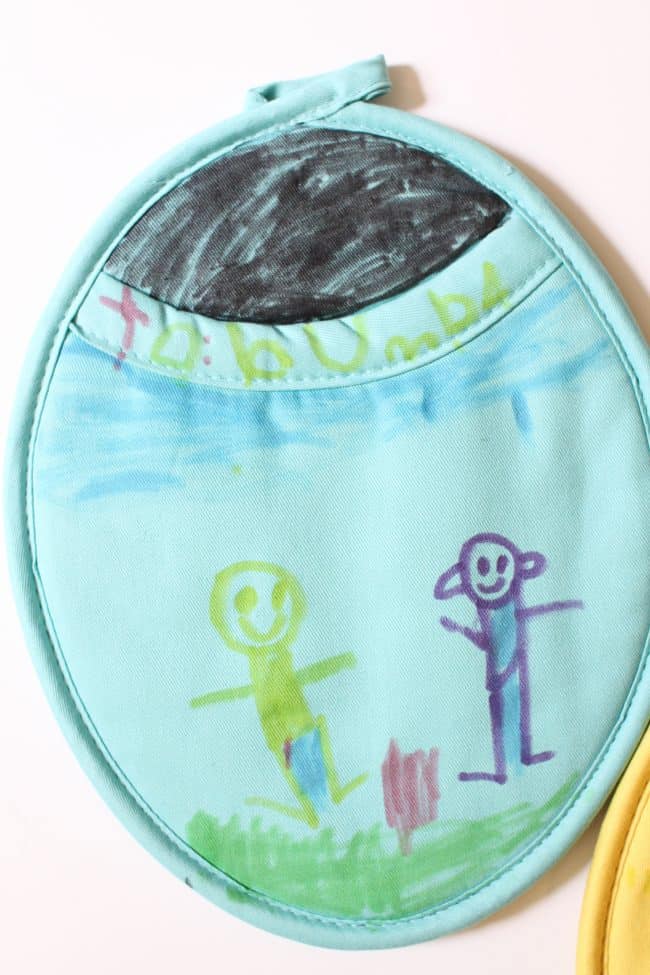 Check Out More Great Mother's Day Gift Ideas
Personalized Mother's Day Tea Towel
Cute Mother's Day Photo Magnets
First published 2014. Updated 2019.